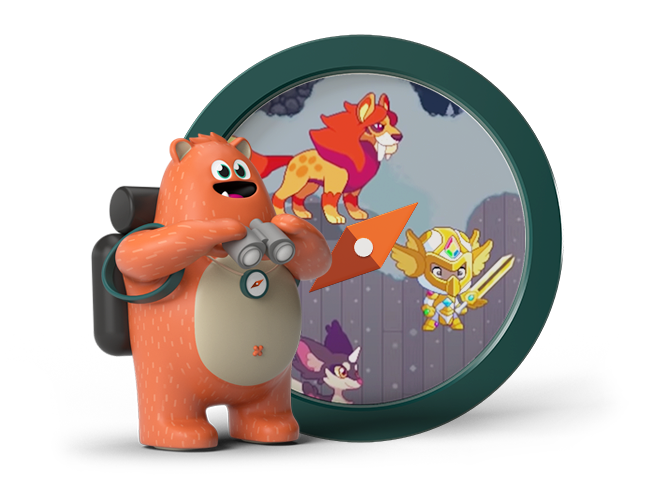 Motivate students at all levels with Prodigy Math Game's adaptive learning platform
All in-game math content is free for students and schools.
Engage students as they explore the Prodigy Math Game world, where they answer math questions to complete epic quests and earn in-game rewards.

Visualize student progress, align in-game questions and motivate math learning with powerful tools for educators and parents.
Get your free account today
Prodigy can help students love doing well in math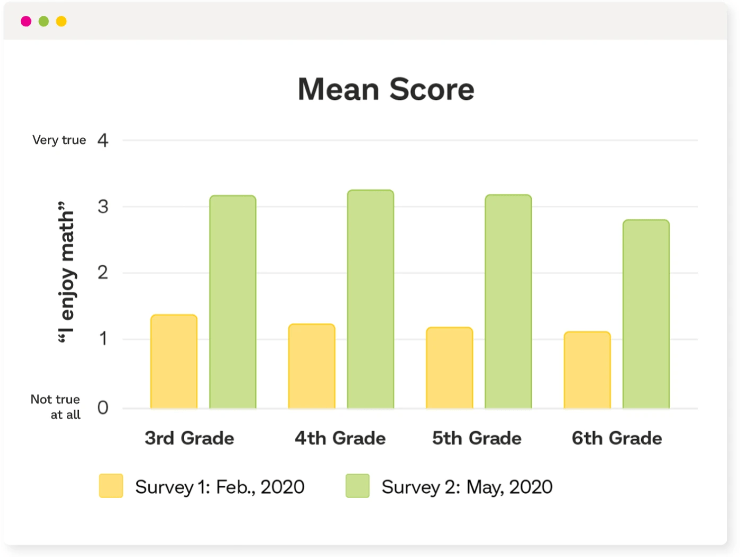 We're here to support you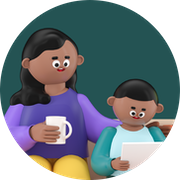 Parents
Celebrate your child's successes and never miss the moments when they need support. A parent account gives you access to a Curriculum Progress report and monthly report cards, delivered straight to your inbox.
Make learning fun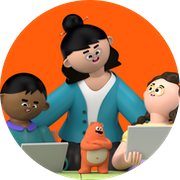 Teachers
Engage your class and differentiate learning with easy-to-use teacher tools. While students play, real-time data creates progress, comprehension and coverage reports for you – no grading required.
Engage your students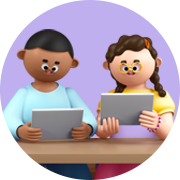 Students
Prodigy Math Game is an interactive and engaging adventure that helps build 1st to 8th-grade math skills. With frequent in-game updates, children love to spend time practicing math!
Discover more
Level up your child's math knowledge
All of Prodigy's Math Game's education content is free. We're on a mission to help every student in the world love learning, and your subscription allows us to continue providing a free, accessible platform for students.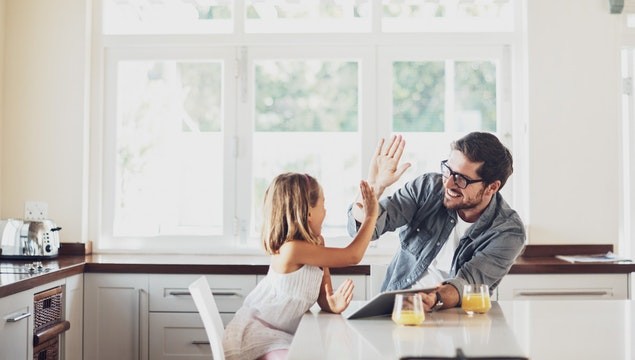 Make math fun. Like, really fun - with a Premium Membership.
Unlock extra gear, exclusive game areas and cool in-game rewards that motivate kids to spend more time practicing math! All this extra stuff makes Prodigy Math Game more fun to play and helps boost essential math skills. Explore our Premium Memberships today!
Check out the memberships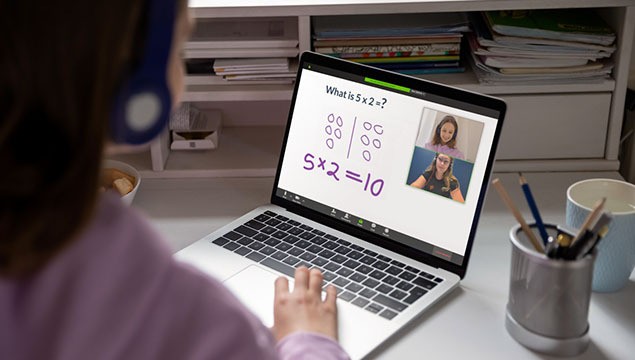 Get 1-on-1 personalized math tutoring from the comfort of your home
Our certified Math Tutors use a fun and flexible tutoring approach that's curriculum-aligned for children in 1st to 8th grade.
Request your free session today
Prodigy users agree!
"Students are more confident because of the extra practice they receive with Prodigy Math Game. My students typically score higher on math benchmarks because I'm able to differentiate instruction using the Prodigy reports!"
Kimberly M.
2nd grade and math intervention teacher, Wisconsin
"The biggest win is the fact that my students are engaged. Prodigy has helped me teach because my students are motivated and excited to work in their independent centers."
Emily S.
1st grade teacher
"Prodigy is really helping my daughter learn and improve her math skills. She's having fun playing it and learning at the same time!"
Krishna P.
Parent