How to Create Teacher Goals That Get Results [Free Template]
All Posts

Teachers
Help inspire your students to love learning with Prodigy's online learning platform.
See how it works
Category
Inspiration

Teacher Resources
Can you believe it's been 365 days? A whole year since you made those New Year's Resolutions and set those teacher goals! Did you accomplish those goals, or did they slip away when week four got too busy?
We all know the feeling of falling short of the goals we set. But not this year.
Whether you're a teacher setting goals for the new year or the new school year, this article will give you a research-based goal-setting framework, examples and suggestions to accomplish your next set of teacher goals!
What are SMART goals for teachers?

They're not just goals that sound, look or feel smart. SMART goals refer to a goal-setting system that increases your ability to accomplish goals.
SMART is an acronym for:
Specific — Does your goal target a specific area for improvement?
Measurable — Can you accurately measure your goal?
Achievable — Is your goal realistic?
Relevant — Is the goal relevant to your profession?
Time-bound — Does your goal have a specific timeline?
Scroll down for more detail on each part of a SMART goal (and examples from teachers)!
Specific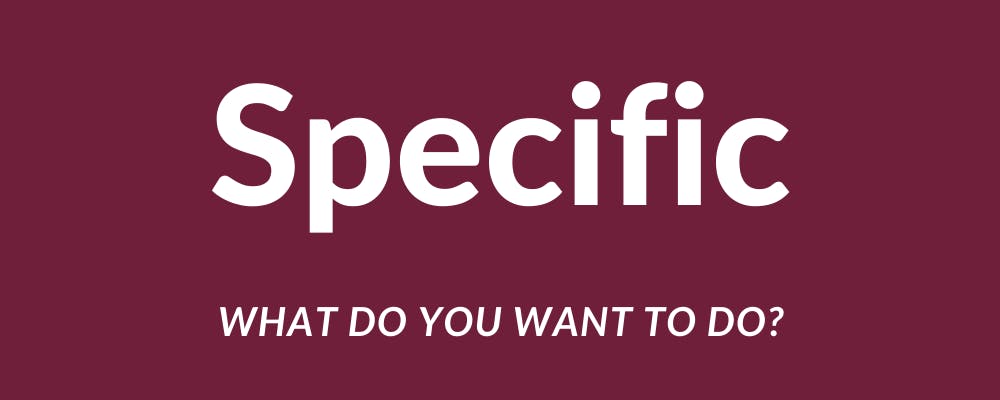 The clearer the better! Leadership guru Robin Sharma believes "clarity breeds mastery. The goals you set drive the actions you'll take." And there's a reason for that…What sounds SMARTer?
I will lose weight.
I will lose 10 pounds by April 1, 2021 by cutting out dessert during the week and going on brisk walks for one hour every day.
The latter, right? In order to create specific teacher goals that will target and trigger real change, ask yourself the 5W's:
Who is involved?
Where is it located?
Why is it important?
What do I want to accomplish?
Which limitations or resources are involved?
Check out the bolded parts of the example SMART goal below to see how it satisfies each section:
Example: By May 2021, my 5th grade students will improve their language conventions writing score by 7 percentage points, from 63% to 70% proficient.
Measurable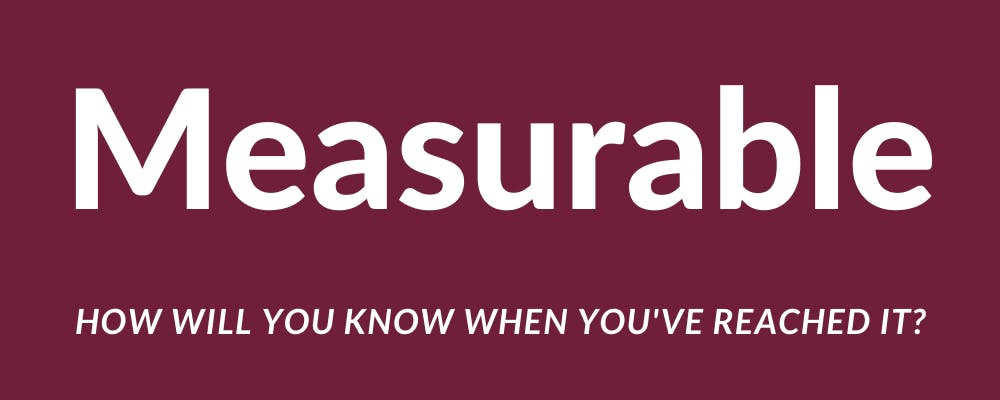 Make your teacher goals measurable so you can keep track of progress.
How many? How much? What number do I need to hit to accomplish this goal?
These are all questions that will help you create more measurable goals.
Plus, updating your progress week to week or month to month will fill you with motivation to keep working toward your teacher SMART goals!
Example: By May 2021, my 5th grade students will improve their language conventions writing score by 7 percentage points, from 63% to 70% proficient.
Achievable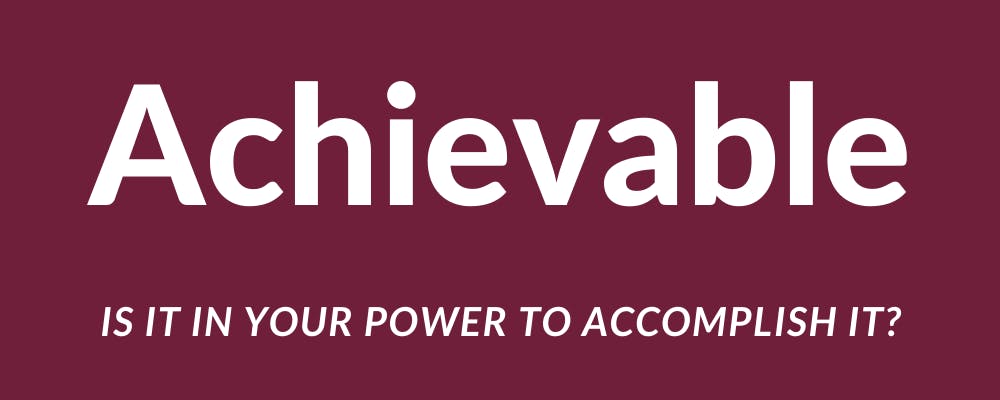 How can you accomplish your teacher goals? Are there any constraints that may keep you from accomplishing your goals? Answering these questions will help determine how achievable your teacher goals are.
Just like you do for your students, make sure the goals keep you within a zone of proximal development. Teacher SMART goals should be achievable, not unattainable.
Example: By May 2020, my 5th grade students will improve their language conventions writing score by 7 percentage points, from 63% to 70% proficient.
Relevant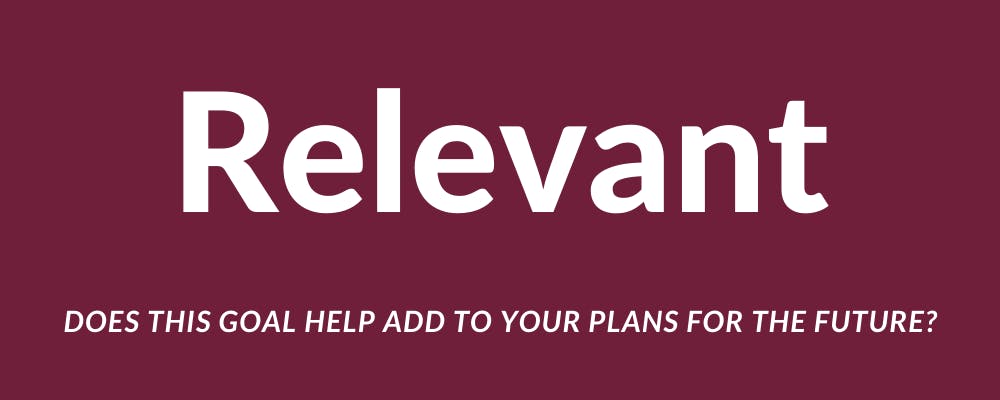 Part of having SMART teacher goals is keeping those goals relevant. Does your goal matter to you? Will it matter to your students? Will it matter to your school?
For example, if your school has an overarching goal to increase math scores, at least one of your teacher SMART goals should align with that.
Not sure if your teacher goals are relevant? Ask yourself these questions:
Is it the right time?
Is this goal worthwhile?
Does it align with current efforts or needs?
Example: By May 2021, my 5th grade students will improve their language conventions writing score by 7 percentage points, from 63% to 70% proficient.
Time-bound
Without an end date, goals turn into tasks that are easy to put off — day after day, week after week, month after month. When you make teacher SMART goals, make sure they're time-bound.
Ask yourself when you'd like to accomplish your goal. Let's say you want to achieve it by the end of the term. Once you establish a target date, consider what you can do today, four weeks from now and two months from now that will allow you to cross that goal off your list.
Example: By May 2021, my 5th grade students will improve their language conventions writing score by 7 percentage points, from 63% to 70% proficient.
Teacher goals examples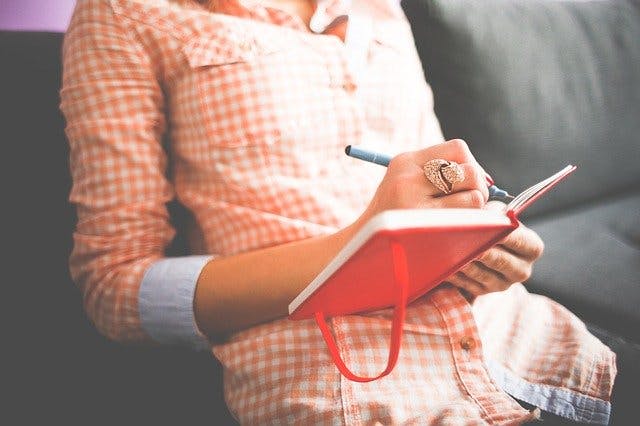 In 2020, we asked Champions Club — Prodigy's exclusive community of educators — to share some of their goals for personal and professional development. We got over 100 responses, so here's a shortlist of some of our favorites!
Planning twice weekly to improve math scores on word problems by April 30. — Jennifer Freel
At least 70% of my students will achieve mastery of the power standards identified for each math unit as measured by the unit tests. — Heather Freeman
I will give students at least 10 minutes of Prodigy time at least three times a week until April. — Leanne Brown
To complete the report due for my National Professional Qualification for Middle Leadership course by one week prior to the final deadline. — Christina Wright
My professional goal is to keep a journal and record my thoughts on lessons two or three times a week. My journal will be evidence of this. — Rebecca Kilver
To have 50% of parents connected to their child's Prodigy account and be assigning goals by June 2020. — Kristina Vantassel
Find a job-share classroom for next school year by the district deadline and organize 90% of my desk (at home) by January 13th. — Mrs. Cho
My professional goal is to complete my Master's in counseling by Spring 2022. — Jennifer Thompson
My personal goal is to leave work before 3:30 to spend more time with my family on four out of five workdays. — Michelle Tysinger
Implement more STEAM activities and organize the school library by the end of May 2020. — Monica Loas
From fitness to family to education, we hope you find inspiration from reading the goals of teachers just like you!
How to create professional goals for teachers (that are SMART)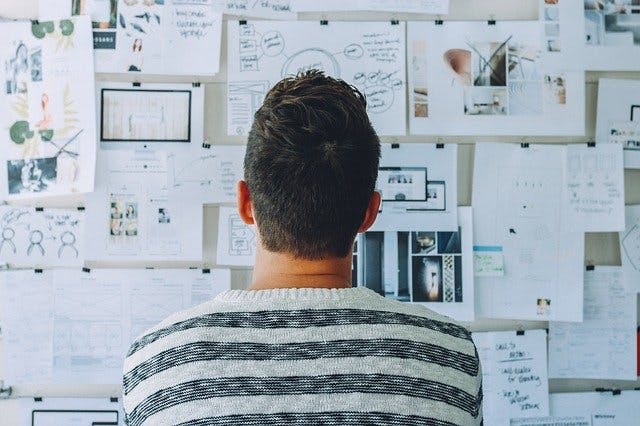 Teacher SMART goals are easier to create than you'd think. We'll summarize how to think about each part of a SMART goal, but make sure you download the free teacher goals template below!
Not sure if your goal is SMART? Ask yourself these questions:
Strategic — What goal are you trying to accomplish? Why?
Measurable — What's your intended outcome? How will you know you've achieved your goal?
Achievable — Is your goal realistic? What actions will you put in place to ensure you achieve it?
Relevant — How does your goal align with your role as an educator?
Time-bound — What's the timeline? When would you like to achieve your goal by?
Download your free template: How to Create Teacher SMART Goals Without Fear of Failure (in 5 Simple Steps)
How Prodigy can help help you set (and stick to) your teacher goals
There are lots of online resources that you can access to make sure your professional goals are a success — including Prodigy!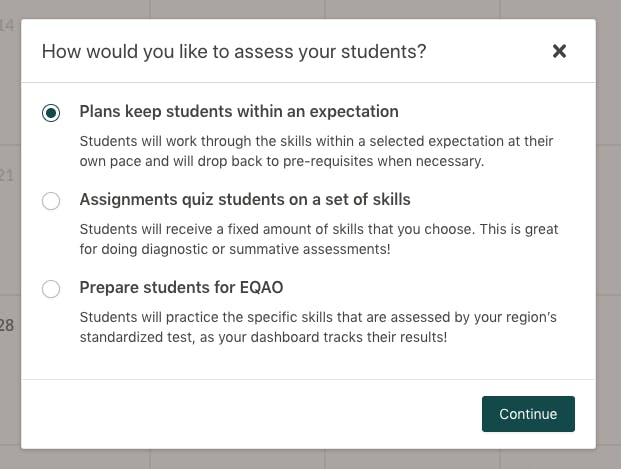 Prodigy Math is a game-based, adaptive math platform for grades 1 to 8. While students are off exploring an exciting fantasy world and answering math questions, you can use your free teacher tools to:
Send assessments — Whether you're prepping for a standardized test, sending homework or looking at student skills, Prodigy's assessments features offer ways to customize the content students see as they play and the insights you get.
Motivate students — Classroom challenges are a great way to encourage students to answer more questions and reward their hard work! Set a challenge in your teacher dashboard and check back in to see the top three students with the most correct answers.
Collect insights — As students play, Prodigy automatically collects information on their strengths and weaknesses. Instead of hours spent grading, you'll have more information to support your lesson planning and more time to spend on what really matters: teaching.
So if your goals are to help students have a fun math experience, or deliver three formative assessments before the end of your unit, sign up for a free teacher account and create an assessment today.
Create an assessment!
Teacher goals challenge
This SMART roadmap will place you leaps and bounds ahead of the curve.
Now you can set teacher goals with more confidence and clarity, in a way that will have a real impact on your calling as an educator.
So here's your challenge: Download your free teacher goals template and craft one strategic, measurable, achievable, relevant and time-bound SMART goal that you will commit to for the next three months. Good luck — you can do this!
Sign up for your free Prodigy teacher account today to access tools for differentiation, get student insights and help your class love learning math. Created for students in grades 1 to 8, Prodigy Math is aligned to curricula in the United States and around the world.
What are you waiting for? Join today!
Sign up now