10 Virtual Learning Tips for Parents to Support Their Kids in School
All Posts

Written by Ashley Crowe
Bonus tip for parents
Use your Prodigy parent account to support your child while they learn at home.
Learn how it works
Many classrooms are returning to face-to-face instruction this fall. But virtual learning is still gaining popularity, and that's not going away anytime soon.
If you're looking for the best ways to recreate that in-classroom magic for your child during distance learning, this article is for you. 
We're sharing our top 10 virtual learning tips to help parents support their child's learning this year. With the right strategies and tools, virtual learning can be engaging, insightful and fun. Let's explore!
What is distance learning? 
Distance learning happens when your child learns online outside of a traditional classroom. Unlike homeschooling, you're not the one doing the teaching. But you likely still feel the struggle to keep them learning.
Distance learning was happening before the pandemic, but not on the scale seen during 2020. Some systems and software were in place and available for online learning. But during COVID, these virtual learning tools were truly tested. And more have popped up since to fill in the gaps.
Effectively learning in a virtual environment is important for your child's success. If your child thrived last year, you may be looking for ways to keep the distance learning going long-term. Or maybe you're just hoping to make it through another unique year.
With effective distance learning strategies, you'll be better prepared to keep the learning going at home. 
The 10 best tips for parents engaging in virtual learning
School can be difficult in the best of times, and virtual learning comes with its own struggles. Keep their motivation high and their studies successful with these 10 helpful tips.
1. Maintain contact with your child's teacher
Parent and teacher communication is always important. But when your child is doing virtual learning, it's essential. 
Many educators are using new and innovative apps, such as Class Dojo or Bloomz, to improve communication during distance learning. Some of these apps are even modeled after social media platforms, keeping them familiar and easy to use.
Download the apps recommended by your child's teacher. Stay in the loop with updates and share how learning is going at home. For example, with your Prodigy parent account, you can use your monthly report card to view your child's math progress. Then, send the results to their teacher so they can adjust their lessons to your child's needs.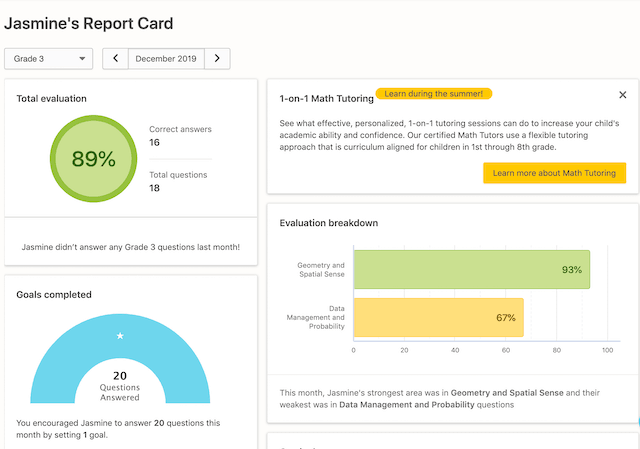 If your child's school doesn't use a dedicated app for communications, keep it simple with regular email check-ins or a monthly Zoom call.
2. Set up a practical home workspace 
Distance learning takes focus. When parents are working from home and younger siblings are playing, distractions are bound to happen. Help your child find success while schooling at home with a quiet workspace just for them.
The kitchen table can be a great place for younger kids to work — you are likely nearby and able to help when needed. But for older children, invest in a desk and comfy chair. Give them some freedom to decorate it with their favorite colors and style to keep them happy and comfortable while learning.
Spending hours in front of a computer can be draining, but a personalized workspace can help them keep their focus and motivation strong.
3. Establish a set routine
Even though they're no longer leaving the house, it's still important to keep up a motivating morning routine. Help them get up in plenty of time to wash, dress and eat breakfast. After this, they can settle in for the day's work.
After school is over, plan for some down time and relaxation. Then make a plan for homework and dinner. Keeping a regular daily schedule will help them settle down at the end of the day and get the sleep they need to do it again tomorrow.
4. Set a fixed learning plan
Depending on their school's program, much of your child's school day is scheduled in advance. And it can be hard to focus on homework and studying after spending all day learning at home.
Create a learning plan with your child to stay in the loop and help them prepare for upcoming work. Work together to break down their studies and plan for the upcoming week. 
For example, choosing to focus on English on Tuesdays and Math on Thursdays can break up the monotony of the evening. Keep this flexible to easily adjust for tests and pressing assignments. And always leave time for brain breaks, no matter how hectic the day gets.
5. Focus on interactive learning resources
Hours of online lectures are a good way to bore your child. Keep the learning fun with interactive online learning resources for your child. 
For instance, try:
Kahoot! to create gamified study sessions
Prodigy for an exciting way to fit in extra math practice and keep your child motivated to learn more
Canva to help your child create projects that are both beautiful and exciting (especially if they have an eye for design!)
Books are always a great resource, but there are many new ways to keep your child engaged and learning in an online world. Think beyond those classic study methods and try something new.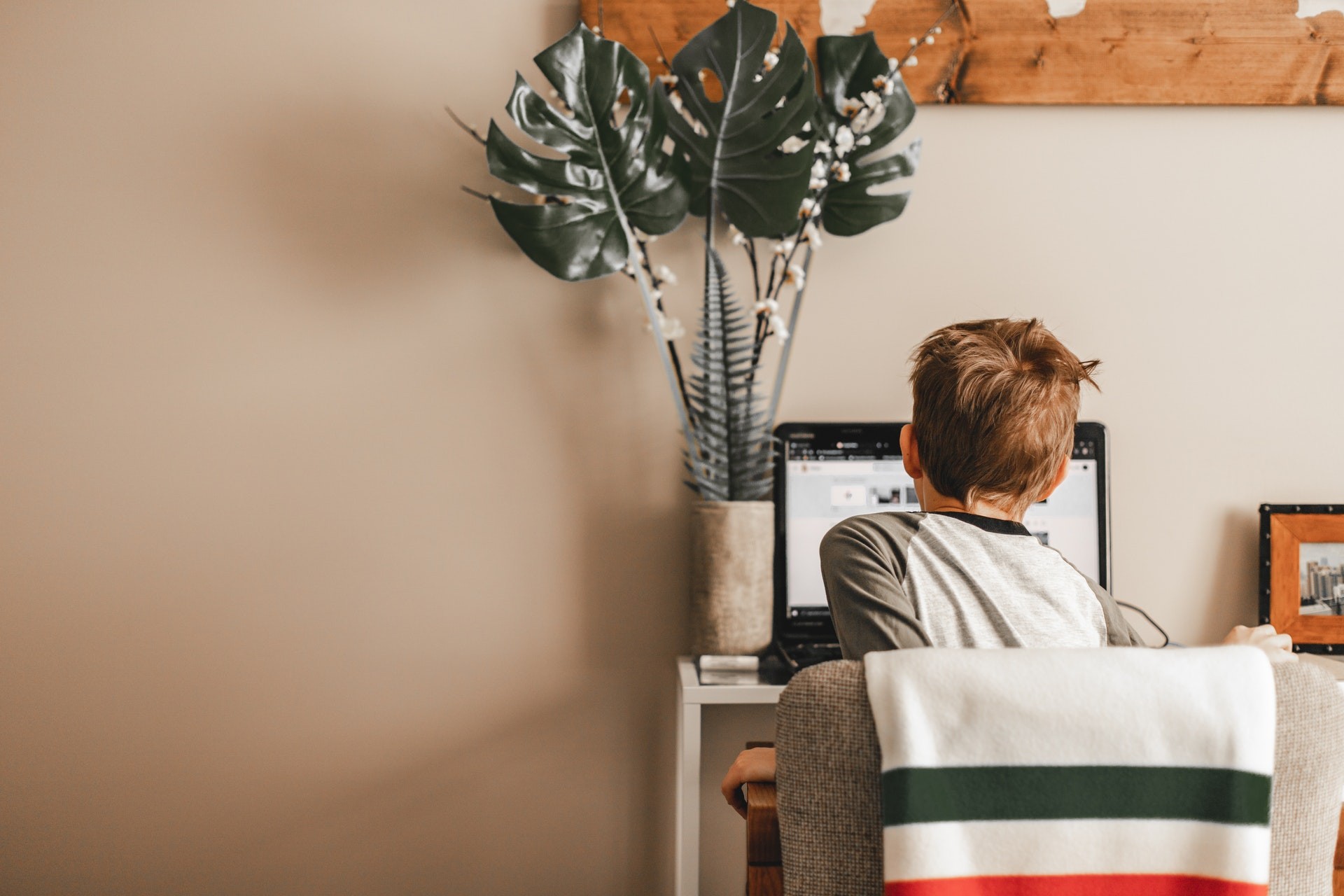 6. Set goals in your child's learning
While your child is learning virtually, you're getting an inside look at their education. If there are certain subjects or times of day where they struggle, sit down and set some achievable goals to tackle these challenges together. 
Work on creating both short-term and long-term goals.
If math has been difficult, for example, set a long-term goal to build 10 new skills over the next 2 months. Then plan longer study sessions or a weekly math review to help them reach their goal.
If they fall behind on reading, set a daily reading time for the whole family. Everyone can choose a topic and study together. This keeps your child from feeling isolated while studying, and gives you a chance to slow down and spend time together. 
7. Encourage weekly feedback sessions 
Ask your child how their learning is going.
What's working for them? What are their challenges? Then share their teacher's feedback and discuss what's coming up.
Children need to be an active part of their own education. And distance learning can give them a feeling of ownership over their learning. There's typically more freedom than what is allowed in a standard school setting. If something's not working, try something new!
8. Celebrate the wins
Learning at home or school can feel monotonous with the same routine day in and out. Keep the week exciting and celebrate their wins, both large and small.
Did they finish their weekly reading early? Celebrate with a movie night and fun snacks. Did they ace their part of the group project? Have an afternoon ice cream break!
Make these fun surprises rather than using them as bribes to get their work done. Celebrate their commitment and achievements without adding pressure to their lives. These little treats are a great way to keep the motivation up all year long.
9. Encourage exercise and physical activity
Digital learning means a lot of screen time. Logging on to lectures, researching topics and Zoom calls with classmates often keep kids desk-bound. At the end of their school day, encourage your child to get outside. 
A little exercise and sunshine can do a world of good for their mood and sleep. It's also a great idea to take brain breaks throughout the day to stretch and move. Sometimes an impromptu dance session is just the thing to rejuvenate a sluggish brain. 
10. Reach out for help when you need
Virtual learning can feel isolating. But you're not doing this alone. Help your child connect with other kids who are learning virtually and find support from parents like you at the same time.
Sign your child up for after school activities, or meet up with some homeschooling co-ops during the day. You can find many local groups online to help create a sense of community that your child may be missing from their traditional school days.
And don't forget tip #1! If you or your child needs help with their studies, reach out to their teacher. They are still there to help, even if it's only over a screen. Or find an online tutor who understands the challenges of digital learning.
The help you need is out there and available — don't be afraid to use it! 
How to use technology to your advantage
The virtual learning boom has created amazing learning resources for families schooling at home. Even though many families will be returning to face-to-face learning at some point, these online resources will remain a valuable part of your child's education. 
Here are five of the best online resources for virtual learning:
Prodigy is an engaging role-playing video game your child won't want to stop playing!
But the best part? As they play, they'll also answer skill-building math questions aligned with their school's curriculum.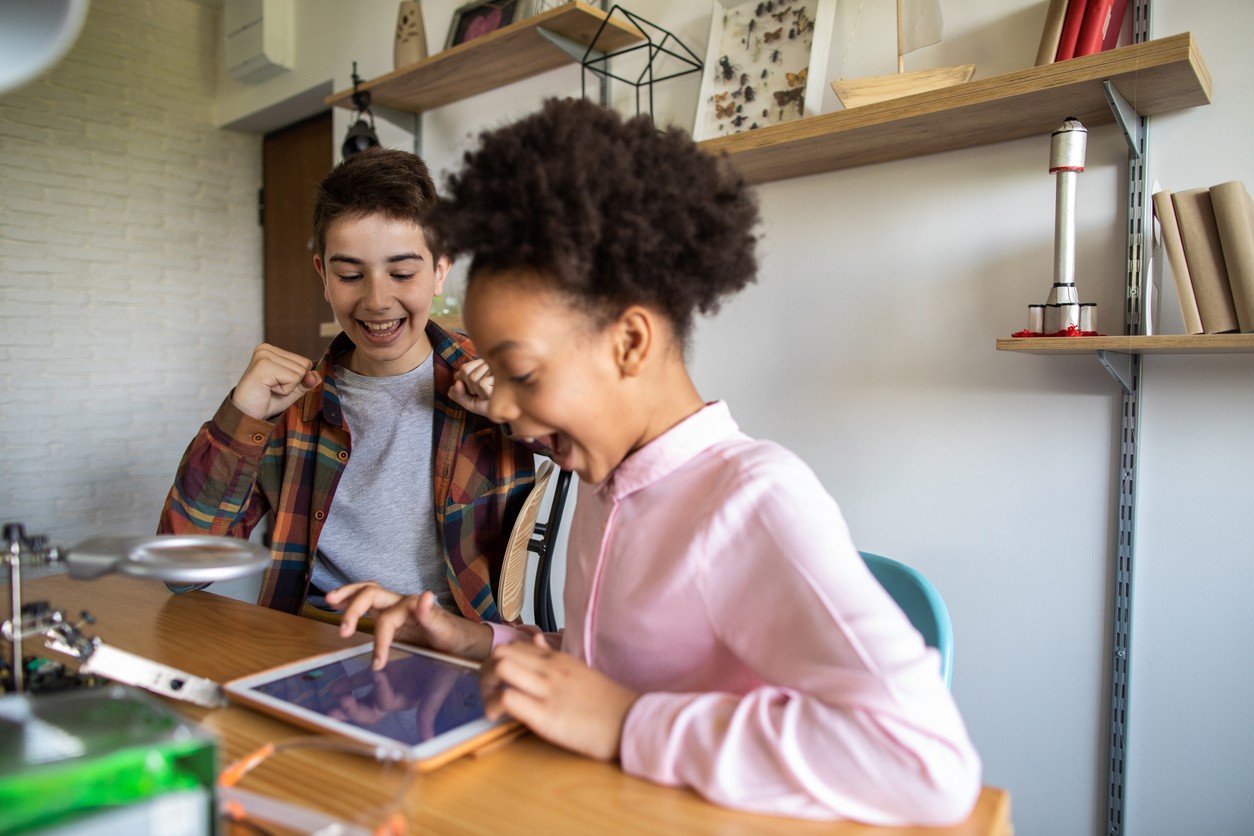 Your child will love adventuring in the fantasy world, and you'll love the extra math practice. Prodigy's educational content is a great way to keep learning fun and make homework hassle-free.
Get a free parent account now!
This helpful presentation tool will get your child's creativity flowing. Students can pull from templates (or start from scratch), then integrate a variety of media to design their creations and complete their projects.
Whether you're connecting with teachers or your child is chatting with classmates, Zoom is still one of the best ways to stay connected while schooling virtually. Most everyone has had a Zoom gathering at this point, keeping this a familiar and easy choice for school communications.
Many educators are using Google Classroom to stay organized and connected. It's easy to navigate and a great way to keep up with what's next for your child.
Khan Academy is an excellent free resource that offers standards-aligned lessons and assessments. It can allow advanced students to dig deeper into a topic, or provide extra practice if your child needs more time with a subject. All courses are self-paced, making it easy to fit extra learning into your day.
How Prodigy Promotes Virtual Learning
Want to make math learning fun and hassle-free?
No matter where your child is learning, Prodigy Math Game can help you keep it fun! Math learning comes easily while your child is enjoying epic adventures and completing exciting quests to earn in-game prizes!
The best part? Prodigy makes it easy to keep up with your child's progress through your own free parent account. View in-depth reports on what they're learning, then keep them motivated to learn more with your unique parent tools!
Get a free parent account now