Best Apps for Teachers: Games, Classroom Management, Student Help and More
All Posts

When you're a teacher, there's never enough time in the day. But there are a long list of teaching apps that can ease your workload and create classroom efficiencies! 
We broke our favorite apps for teachers into eight categories — focusing on different areas where they can help teachers succeed. 
From classroom management and instruction to keeping up with communications, these inexpensive (or completely free) apps are designed to make your life as a teacher easier.
Check out our favorite educational apps to use on desktop or mobile devices, broken down into specific sections so you can easily find the best one for you.
Teaching tool apps
From note-taking to planning to choosing assessments, these classroom apps can save you time and keep you organized. 
Keep students engaged and parents connected with these teacher apps.
Lesson plans and class material apps
Price: The basic version is free, while Epic Unlimited starts at $9.99 USD per student for three months.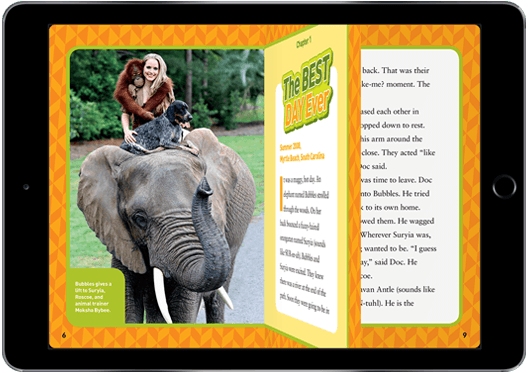 Books offer a world of learning. But there's only so much space on your bookshelves. When you have 30 different kids with 30 different interests and unique learning styles, Epic is here to keep them all learning and engaged with reading through multimedia. 
This free teaching app is a great way to track your students' reading progress. Available on a computer, tablet, or smartphone, it's easy to access. Perfect for pre-K to 6th grade, your students will love the variety. And you'll love watching their progress.
Price: The basic version is free, with Plus and Family packages starting at $9.99 USD per month.
Dropbox makes file sharing easy. When you find that perfect printable, share it to your Dropbox. Then access it from home, the classroom or on your phone. Or share your document directly with parents and colleagues! No more digging through old bookmarks or tabs.
With Dropbox, you'll get up to 2GB of storage for free. That's a lot of worksheets! It's a great solution that will help you ditch that old flash drive.
Price: The basic version is free, with Premium and Business packages starting at $9.99 USD per user, per month.
If your desk is covered with little sticky notes, try Evernote. It's a favorite free note-taking app among teachers. 
Evernote is a great way to scrap the endless tabs. Find a fun activity you want to try in the classroom? Save the webpage, and make a note about why you love it. Then easily search your notes to find it again.
Price: Free
A lot of teachers had to quickly learn Google Classroom over the last year. But this app is still a great solution for organizing assignments — even if you're back in the classroom.
Google Classroom is free for everyone with a Google account. Your students can see their assignments, class documents and discussions all in one place. And they can share their work with you right in the app. It's an easy and secure way to organize your classroom, both for you and your students.  
Interactive lesson apps
Price: The basic version is free, with Teacher and Class plans starting at $8.99 USD per user, per year.
Explain Everything is an engaging interactive whiteboard worth checking out. It can help you make your lesson slides pop with animations. Or, you can create explainer videos personalized for your students. Record everything, then save it for when students (or parents) need to review.
This is an excellent app for both one-on-one and group collaborations. Explain Everything offers a free version, but to get the most out of this classroom app you'll need a plan. Luckily, they offer great education discounts.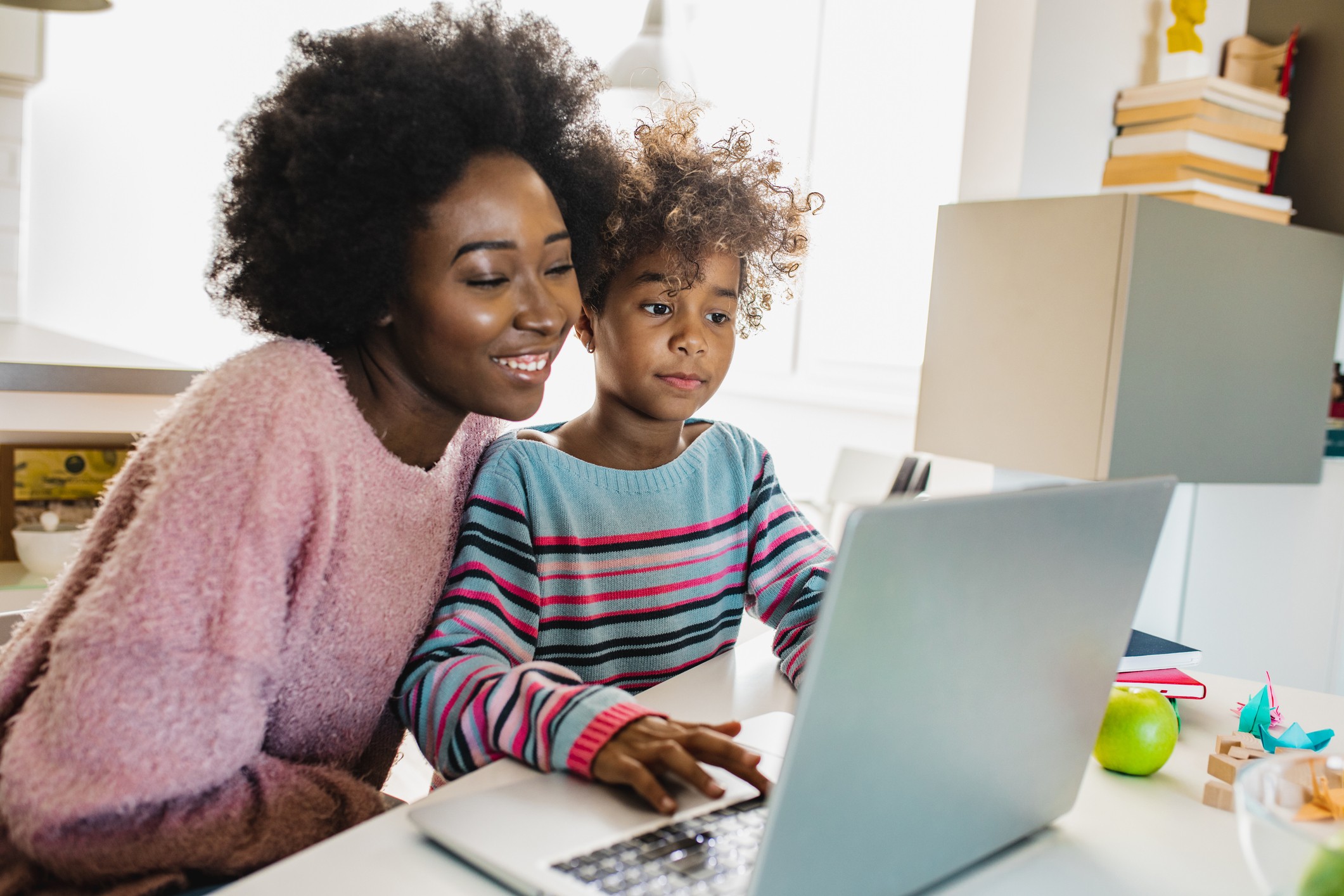 Price: Free for teachers, with the option to request a quote for a schoolwide plan.
Nearpod sets you up with everything you need to create fun, interactive lessons. You can upload slides or videos, even from YouTube. Add questions to the videos, create quizzes or include virtual reality elements for easy assessments. Bonus — they offer over 15,000 pre-made lessons in their library.
This teacher app is extremely flexible. Students can use devices in the classroom or at home. Or take your lesson to the front of the class — no student devices required. Their free plan offers 100MB of storage and 40 students per session. Or you can upgrade for more of both!
Price: The basic version is free, with Pro Classroom and Pro School plans starting at $11.99 USD per month for one teacher with 40+ students. 
If you're tired of spending hours learning new teaching tools, this easy-to-use digital whiteboard is the perfect way to keep your students engaged. Create videos quickly, and share them to the cloud. Students (and their parents) can access lessons when needed for better understanding.
Your Educreations videos can be created directly from your iPad, then shared in a variety of ways. Ease of use is a big selling point for Educreations. Explore their free option to see how easily you can create your own video lessons before upgrading.
Learning game apps
Price: Free, with an optional Premium Membership that provides extra in-game features and additional tools for parents, starting at $4.99 USD per month. 
Math teachers know the struggle. Kids often come to you already bored of math. Or feeling like they just can't learn it. 
Prodigy Math Game aims to change that for students all around the world. Prodigy is fun, which can engage students and help make math learning easy.
Kids explore online worlds, complete fun quests and battle friends to earn rewards — all while answering math questions aligned with your lesson plans and curriculum.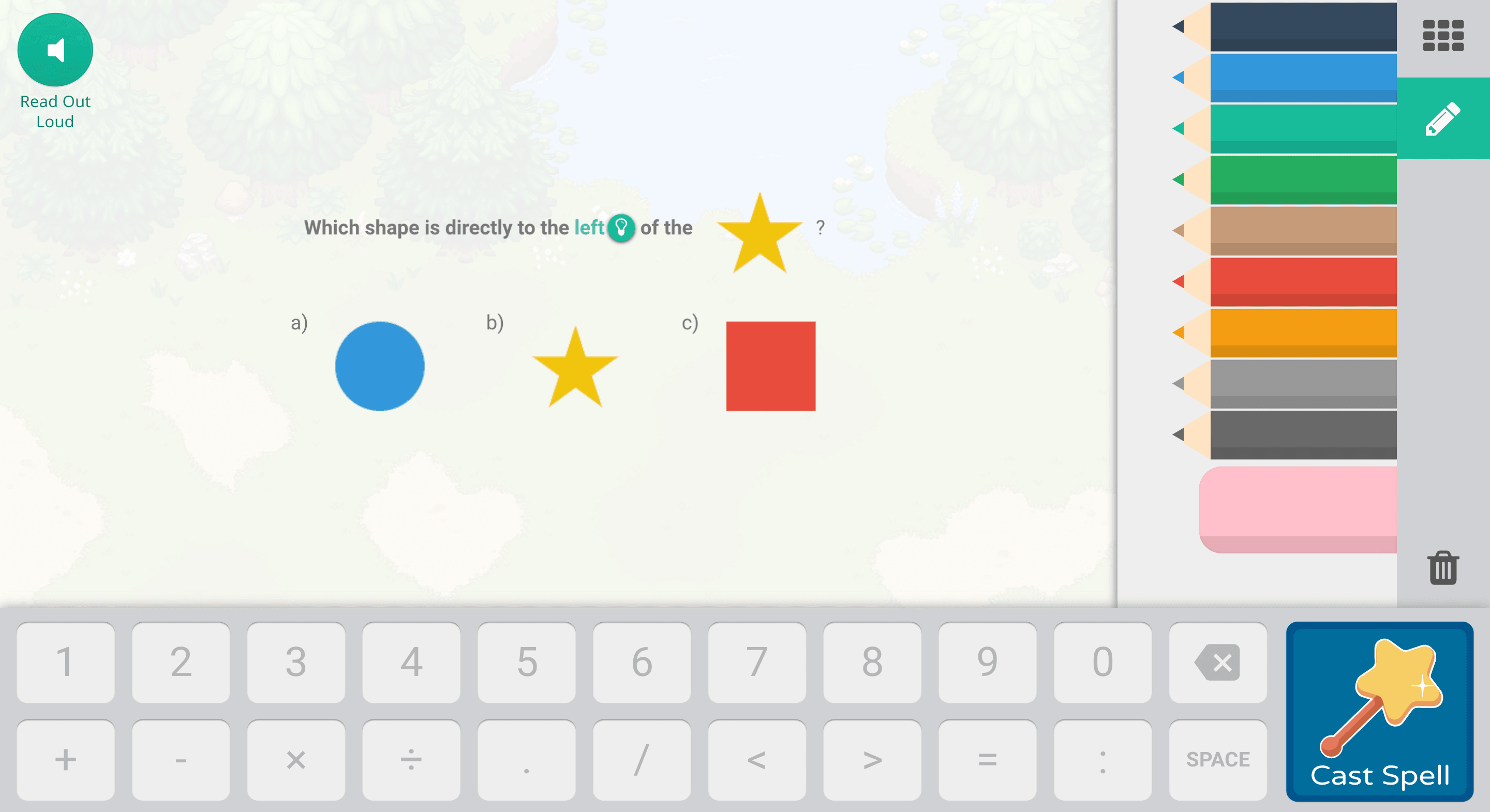 While your students enjoy this RPG adventure, you'll get personalized reports with real-time data to gain immediate insights. Then use this data to guide your daily instruction and differentiate for individual student needs.
Plus, you can invite parents to join so they can see their child's data directly!
Ready to simplify your day and help students become more confident in math?
Sign up for a free teacher account now!
Price: The basic plan is free, with Pro, Premium and Premium+ plans starting at $3 USD per teacher, per month. 
Not a math teacher, but still want to harness the power of games? Kahoot! is a fun and engaging way to play trivia-style games with your students. Run timed, in-class games or send your students a self-paced game to complete at home. You build the game, and then watch your students learn. 
Kahoot! gives teachers a lot of freedom, too — you get to choose the trivia style and subject matter that best suit your students. 
Price: Free
If it's time to get your students up and moving, check out Wacki. Great for pre-K and elementary-aged kids, Wacki will help you choose a physical game to give your students a brain break, while learning. It can help kids with teamwork and listening skills, all while getting those wiggles out. 
The Wacki app is available for both Android and Apple. Find the perfect activity, read the simple directions, and show your students a quick video. Then get up and get moving. Teach important skills while improving concentration for the next task!
Price: Free to join, with most features requiring a plan. Visit their website to request a quote. 
Coding is an important skill. But if you don't have coding experience, it can feel intimidating to teach. That's where Tynker comes in. 
Classroom management apps 
Managing a classroom is no easy feat. Simplify your day-to-day tasks with these classroom management apps.
Apps for attendance, grades and important dates
Price: Free to download, with yearly plans starting at $10.99 USD per year.
With more than 150 features, Additio was designed to make your life easier. This teacher app provides a digital grade book, attendance tracking and lesson planning all in one. Less time juggling paperwork gives you more time with your students. 
Additio is available on both iOS and Android devices. This management app also links to your Google Classroom and even allows you to work offline. 
Price: Free for the basic plan, with Pro plans available to request a quote. 
If you're looking for a great communication app, Edmodo has you covered. This digital messaging app lets you connect and share easily. Send messages to your class or to individual students. It's also a great way to share class materials and encourage student collaboration.
With built-in assignment and quiz features, it's a good way to simplify your day.
Price: Free for teachers, with quotes available for schoolwide plans. 
A full learning management system, Schoology combines classroom communication and curriculum management in one application. Create courses and assignments, record grades and track attendance all in the app. It may be the all-in-one tool you've been looking for.
Apps for communicating with parents
It's important to help parents stay connected to your classroom, but managing communications with so many parents and guardians can be tough to balance. Use these apps to help you!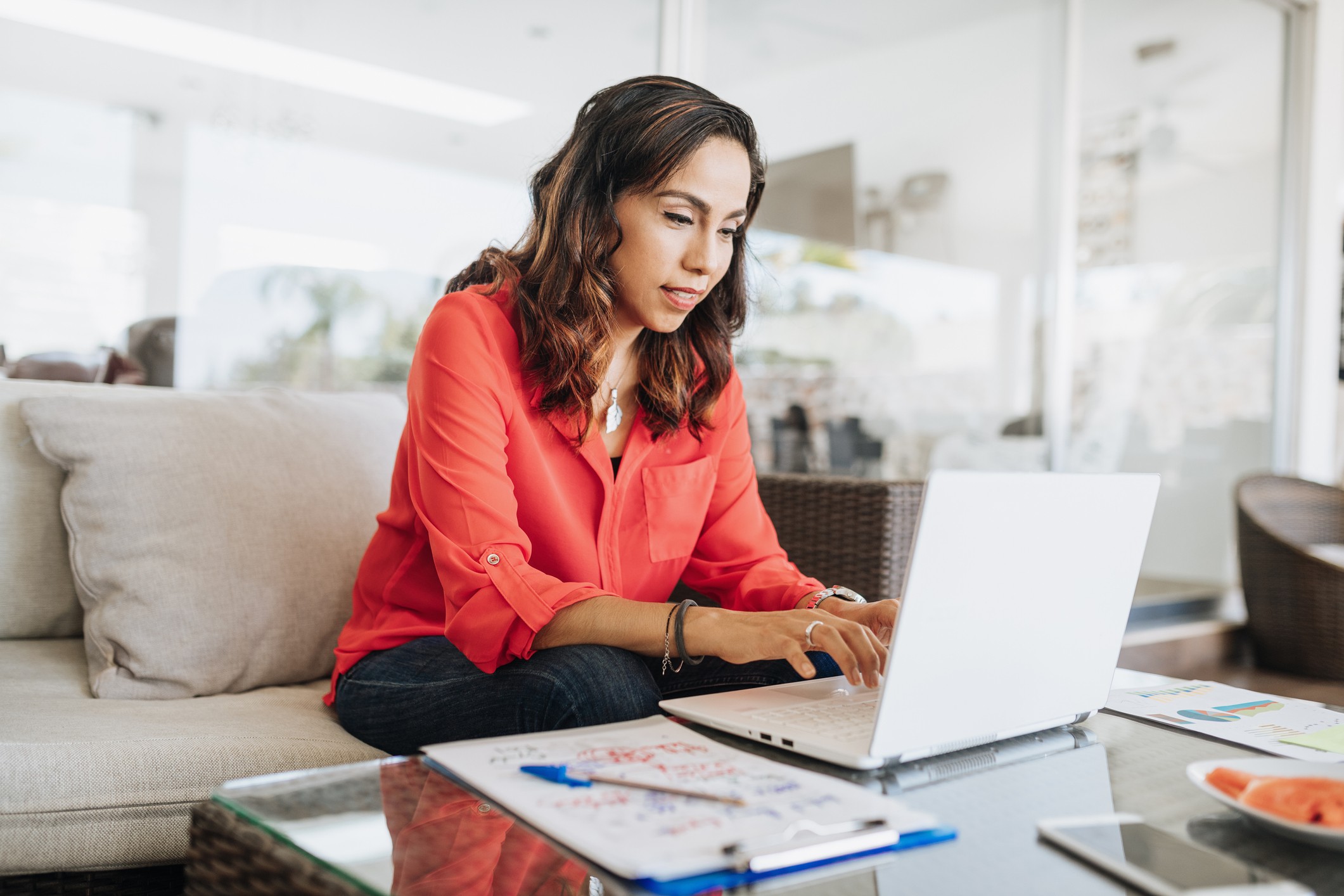 Price: Free to join, with quotes available for Premium school plans. 
Seesaw is an excellent way to share your students' progress with their families. With a focus on student learning, families have their own special window into the classroom. Share photos, videos and other files privately with individual family members, or send updates to the entire class. The built-in translation feature is also a nice touch.
Privacy and safety are important considerations, and Seesaw has you covered. Families will only see their own student's work. Plus, you have the ability to turn on and monitor family commenting. 
Price: The teacher app and basic plan are free, with quotes for accessing additional features available. 
If you're looking for simple text communications, Remind is for you. Make sure parents see your updates with read receipts. And quickly share what was covered in class to keep families talking. Families receive your messages on the Remind app, via texts and through email.
Remind is also a great way to open up easy communication with students. Questions that would otherwise go unasked can be easily addressed with Remind's secure two-way messaging. 
Price: Free
If you're looking for even more communication features, check out Classtag. Simplify conference scheduling, request volunteers and send calendar invites to families. Parents will stay connected, and you'll simplify your outreach.
Extra bonus — the dashboard is super easy to use. Send full class announcements, one on one messages, photos and videos. This classroom app has it all. 
Price: Free
ClassDojo wants to help you build your classroom into a community. Each of your students can add work to their own digital portfolios, where they can show off their favorite work and feel like part of the conversation. And you can share photos and updates, keeping families in the loop.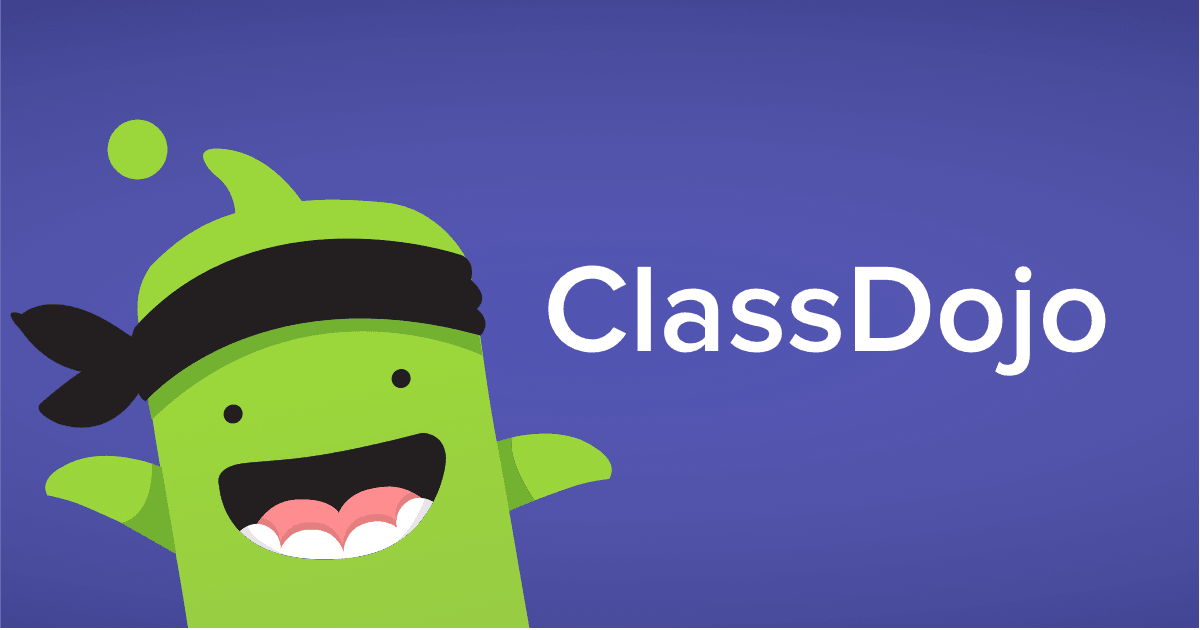 If all this open communication gives you pause, don't worry. ClassDojo lets you set quiet hours, so parents know when you're not available. With translation and extra classroom tools, this always free app is worth the download.
Price: Quotes available for schoolwide packages based on a per student annual fee and one-time onboarding fee.
If your district is looking for a unified communication system, direct them to ParentSquare. This app aims to simplify communications to one central app. For families with multiple children, this saves them the trouble of switching between platforms. For you, that means a better chance of your messages being seen. 
ParentSquare can handle both group and one-to-one communications. It's also great for creating sign-ups or sending forms and permission slips. This is not a teacher app for individual use, but it would be a great way for your school to implement time-saving communications for everyone.
Student tool apps
Help your students study, learn and stay connected with these favorite student tool apps. Give you and your students more time and less stress. Check out our favorite student apps below.
Organization
Price: Quotes available, depending on your needs. 
Many people use Slack every day to keep connected at work. So it just makes sense that it would also work to keep students connected. With Slack, you can create subject-specific channels, make announcements and share files. It's also a great way for students to communicate during group projects.
Slack can be an amazing teacher tool. But it wasn't designed for school use, so some caution should be taken. Monitoring channels can be difficult. And private communications between students would be possible. This classroom app can be a great intro to workplace communications for older students. But for younger grades, you might want to find something else.
2. Google Workspace — Google Drive, Google Docs, Google Slides etc. 
Price: Free
Who doesn't love Google's full list of productivity apps? With 15GB of free storage, it's a must-have tool for teachers and students alike. Create slideshows and documents, then easily share them with others. Keep everything organized in the cloud with Google Drive.
If you and your students are both working in Google, it's easy to share comments and suggestions on assignments. And super bonus — you never have to worry about misplacing an assignment. A quick search will help you find any file that has been shared with you. Encourage your students to jump on board, save paper and stay organized with these excellent free apps. 
Price: Free
If you're teaching middle to high school students, Discord is an excellent choice for classroom communications. It's a popular platform for gamers, so many of your students may already be familiar with it. Similar to Slack, you can create an invite-only space (the server). Then create either text or voice channels in your private server.
Discord is a great way for students to communicate. It also offers a Go Live feature, excellent for a quick lesson for up to 50 students. They won't see you, but you'll be able to share your screen. Discord has a relaxed, hanging-out vibe that students will love. It's free to use and available on your PC, Mac or phone.
Price: Free
Between classes, assignments and extracurriculars, there's a lot for students to keep up with. If your class seems overwhelmed, suggest My Study Life. This app will help your students stay organized, meaning fewer missed assignments and less stress.
Similar to a paper planner in function, it will keep up with students' schedules easily. This app is a great way to improve your students' time management skills. And that's something they'll take with them to college and beyond. This free app can work offline, and then will back everything up once connected. Suggest this app and save your frazzled students.
Study tools
Price: Free, with an optional Premium Membership that provides extra in-game features and additional tools for parents, starting at $4.99 USD per month.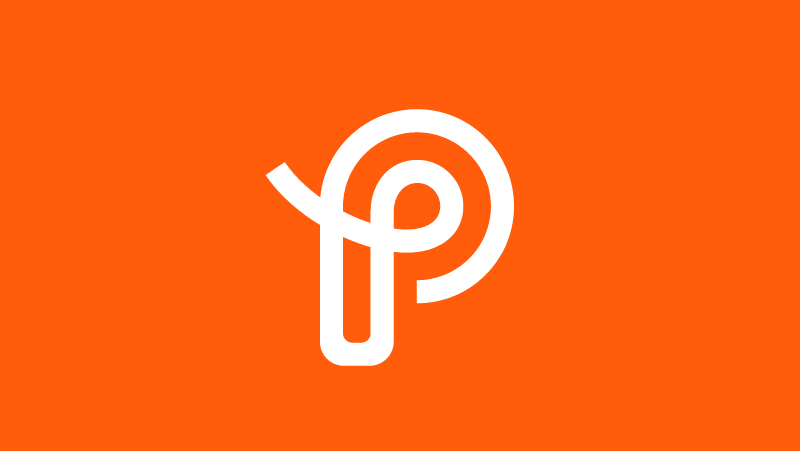 You and your students don't have to stress about that upcoming math test! 
Prodigy teacher accounts come with a Test Prep tool that will help you gauge student progress, while giving your students the targeted math practice to help them succeed.
With this tool, you can review student data to know exactly who has mastered a concept, and who needs some extra practice. This can help you focus your lessons and personalize student content. And your students get the extra practice they need. That's the power of Prodigy.
Prodigy can help you keep classwork fun and engaging, while helping your students excel in future assessments — without all the stress. 
Create Test Prep now!
Price: Free, with the option to upgrade to a teacher account for extra features. 
Reviewing for a test can feel both dull and frantic. Help your students avoid those exhausting cram sessions with Quizlet. Quizlet offers seven different study modes to keep students engaged. With instant feedback, students know where to focus their efforts. And you can help the learning stick with interactive class games.
Quizlet allows you to search from over 500 million study sets to find the right fit for your class. That may feel daunting, but the search feature is a huge time-saver. You can also create your own study set to make sure your students are perfectly prepared.
Price: Free version available, with a Pro K-12 plan for extra features. Quotes are available on the website. 
Keep classroom quizzes exciting with Socrative. This teacher app allows you to create fun activities that can keep students engaged in the classroom. Try their popular Space Race quiz game, it's a hit among teachers and students!
With Socrative, you see real-time answers to your quizzes, allowing you to quickly adjust instruction to meet student needs. 
Additional learning
Price: Free, with paid memberships available starting at $5 USD per month. 
Not all learning happens in the classroom. If you've sparked a student's curiosity with a lesson, direct them to TED for more digging. TED Talks are great for taking that deep dive into a subject. And video is the preferred medium for many students. Keep the learning going with great TED Talk suggestions.
TED Talks can also help you bring subjects to life in the classroom. For up-to-date, subject-matter experts, TED has you covered. Sometimes all it takes is a different perspective for a student to find that "a-ha!" moment. Create more of them in your classroom with TED. 
Price: Free, but accepts donations. 
If a student needs extra practice or is ready to jump ahead, Khan Academy is a great resource. It can feel impossible to personalize every student experience. Keep boredom at bay with Khan Academy's standards-aligned practice and lessons.
Khan Academy spans across subjects and grade levels, allowing teachers to assign lessons, give extra practice and track student progress. When you need to fill in the gaps or keep advanced students engaged, look to Khan Academy.
Price: Free
If you're working in Pre-K or elementary, games are your friend. When parents ask you for suggestions, you can feel confident suggesting the lineup from Originator Kids. They can practice phonics and basic math, or start learning Spanish. All while playing with some adorably cute monsters.
The Originator game apps are a great way to keep learning fun. Available on both mobile and tablets, they are free to download and use. Check out Endless Alphabet for the littlest learners, and MathTango for elementary math games.
Price: Quotes available. 
You are your students' most important resource. But you don't need to do it alone. BrainPOP is an excellent tool for expanding student engagement, both in and out of the classroom. This teaching app allows for student-directed learning while being sure to meet standards.
Pull together a quick plan for tomorrow with BrainPOP's 1000+ standards-aligned topics. Share movies, quizzes, and more. BrainPOP offers a lot of value, but it also comes with a higher price tag than most of our list. Explore their website for more info. You may decide it's worth the extra investment. 
Educational apps are enhancing teaching and learning skills
Teacher apps are a great way to reach more students and parents. 
They can free up your time and keep you organized. And they create shortcuts for learning while keeping it fun for everyone. 
Want to help your students love learning math and get easy tools to support them? Bring Prodigy's gaming excitement into your classroom, and encourage students to continue exploring at home. 
Sign up now!
No matter your classroom needs, we hope you find an app to help. Whether back in the classroom or remote, simplify your day with these great resources. Happy Teaching!