13 Best Classroom Technology Tools for the Modern Teacher
All Posts

Written by Victoria Hegwood
Teachers
Find out what math skills students struggle the most with in our Math Performance Report.
See the report
Category
Teaching Strategies

Teaching Tools
Education has changed a lot in the last 20 years. And not just what we're teaching, but how we're teaching. 
In the 21st century, and especially since the COVID pandemic, hybrid schedules of virtual and in-person learning are more common than ever. And it's definitely no easy task to take on. Teachers have had to adapt and learn how to teach effective lessons across multiple platforms. 
This is where classroom technology tools can come in handy. There are some great tools out there that help teachers create interactive learning environments that keep students engaged regardless of how they're attending the lesson. 
Now, we know that you don't have time to download, test and weed out all of the tools that are available to you. So we've put together a list of 13 of our favorite classroom technology tools. With the help of these tools, you'll be creating lessons that are the talk of the school. 
What is educational technology?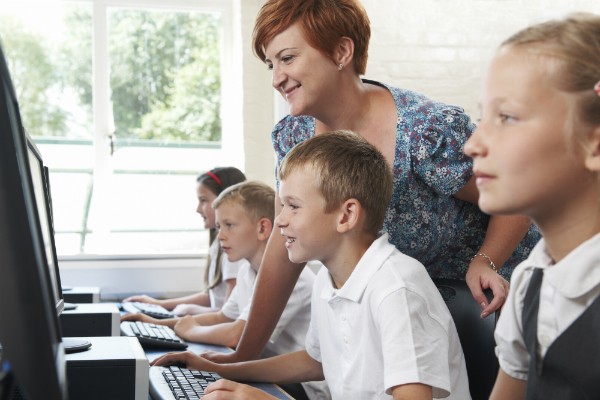 Educational technology is a pretty broad term that covers anything digital that is used to facilitate learning. It can be everything from apps to grading systems to teaching platforms. 
If you're not quite sure where to begin or don't feel confident enough to use technology in your classroom, you're not alone! But there is a solution. 
Many individuals have set out to create a rich library of professional development resources online. These resources help teachers become more confident in their use of technology in the classrooms, answering whatever questions you have about how to use a certain tool or type of technology.
13 Must-have tech tools for your classroom
We've talked to a lot of teachers to find out what really works in their classroom (and what really doesn't!) These 13 tools are must-haves for creating interactive, engaging lessons that students are excited to participate in. 
This list is broken down into learning game tech tools, assessment tech tools, presentation tech tools and lesson plan and classroom material tech tools. Feel free to skip ahead if there's a specific type of tool that you're looking for.
Learning game tech tools
Prodigy allows students to practice math and English skills in an immersive, game-based environment. As students play Prodigy Math and Prodigy English, they'll answer teacher-made, curriculum-aligned questions tailored to their level. Its adaptive algorithm tweaks the skill practice based on their understanding of the content, so they are able to build on struggle areas while they enjoy.
Prodigy naturally supplements many teaching strategies and techniques. You can use Prodigy to:
Easily provide differentiated skill practice
Gain feedback from entry and exit tickets
Give students homework that engages them
Prepare and deliver formative and summative assessments
Connect parents to classroom learning and students' progress
The teacher dashboard offers one convenient place to gauge student progress, monitor who is mastering each concept and evaluate who needs more support. Best of all, it's all available at no cost to teachers and schools.
See what other teachers think about Prodigy below!
See how it works
Our world has very quickly shifted to many jobs, services and experiences being offered totally online. Because of this, the skills our students need to learn to be successful have changed. Introducing STEM programs like coding and computer science early will set up students for success in the later stages of education and in the workforce. 
Tynker provides a great first exposure to coding with approachable tutorials. It covers skills from the most basic to more advanced.
Best for: Helping students engage in technical skill practice.
Cost: $29 USD per month for standard account, with upgrades available.
NearPod is a more accessible and affordable virtual reality option for teachers to bring into their classrooms. Virtual reality can be an immersive experience that allows students to explore concepts in 3D and deepen their understanding. 
NearPod offers over 450 VR experiences ranging from the exploration of volcanoes to a trip to the American revolution battlefields. There are lessons for students of any grade level and every subject. 
Best for: Helping students engage in content using technology.
Cost: Free plan available, with paid plans starting at $159 USD per year.
Assessment tech tools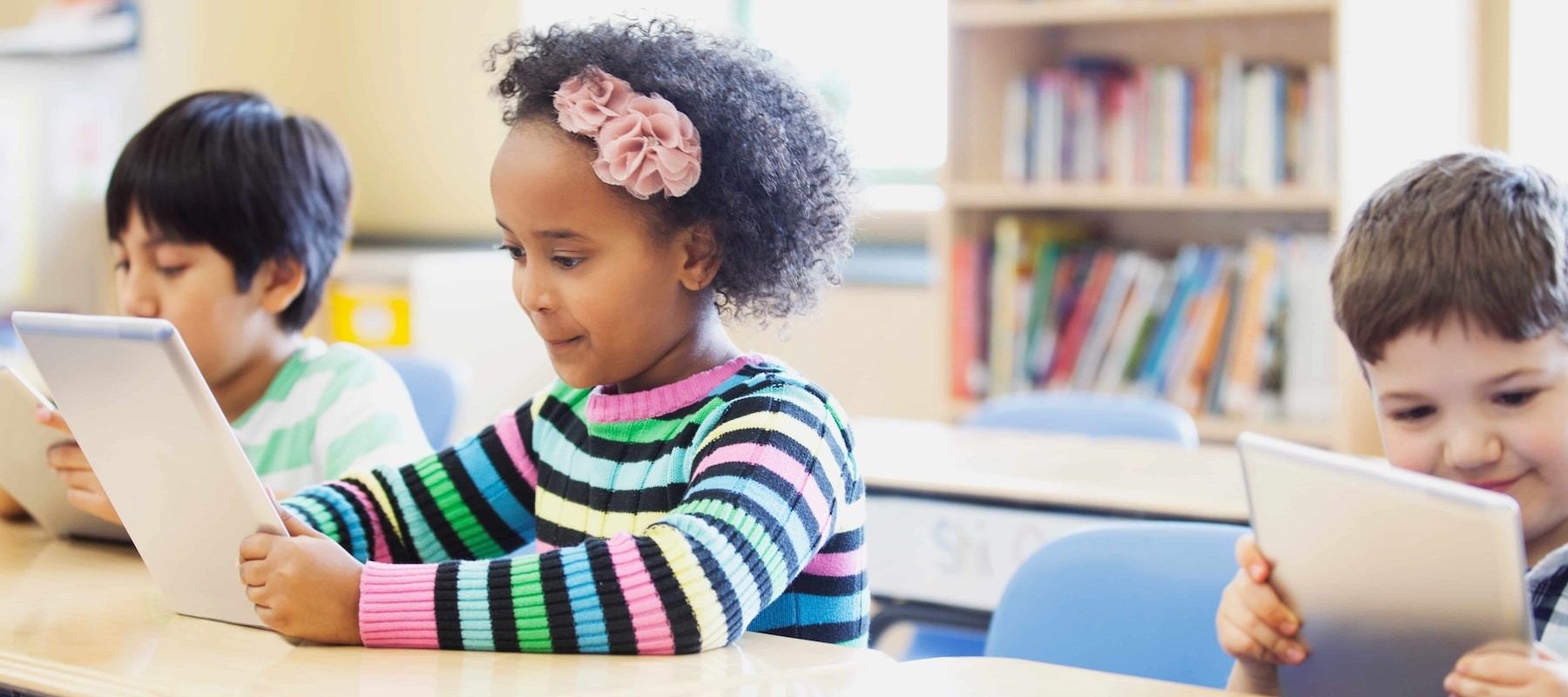 Kahoot is a teacher favorite for in-class questionnaires and quizzes. The best part of this tool is how adaptable it is. It is compatible with many devices, and assessments can be joined remotely or in person. 
Kahoot can turn a dreaded quiz into an experience that feels like a game show. This element of fun has been shown in studies to not only increase student attendance but also their engagement.
Best for: Helping students engage in quiz-based assessments.
Cost: $29 USD per month for standard account, with upgrades available.
Quizlet allows teachers to create study sets, review materials, flashcards and learning games for their whole class for any subject. It's easy to access templates that you can use to make the process even faster and easier.  There are also premade study sets from other teachers and even students on a variety of topics.
Best for: Helping students review content in subjects like foreign languages, history or sciences.
Cost: Free for basic features, extra features require a teacher account at $35.99 USD per year.
Socrative provides formative assessment tools to connect teachers with students in real-time as learning is happening. This quiz-based app helps teachers create engaging and fun assessments catered to match different learning styles.
This tool can also be used to gauge each student's understanding and offers multiple feedback options. With all this extra information, you can create targeted lesson plans to encourage student success.
Best for: Teachers looking to assess students through quizzes.
Cost: Free with limited features. Paid plans start at $89.99 USD per year.
Parlay Ideas is designed for assessments that spur deeper discussions about the learning material. Teachers can see students' responses, provide feedback and give out a grade all in one place. It simplifies how you collect response data so you have more time to review student work and can understand better where each student is at.
Best for: Teachers looking to assess and get student feedback.
Cost: $160 USD per year, with free teacher trial available.
Presentation tech tools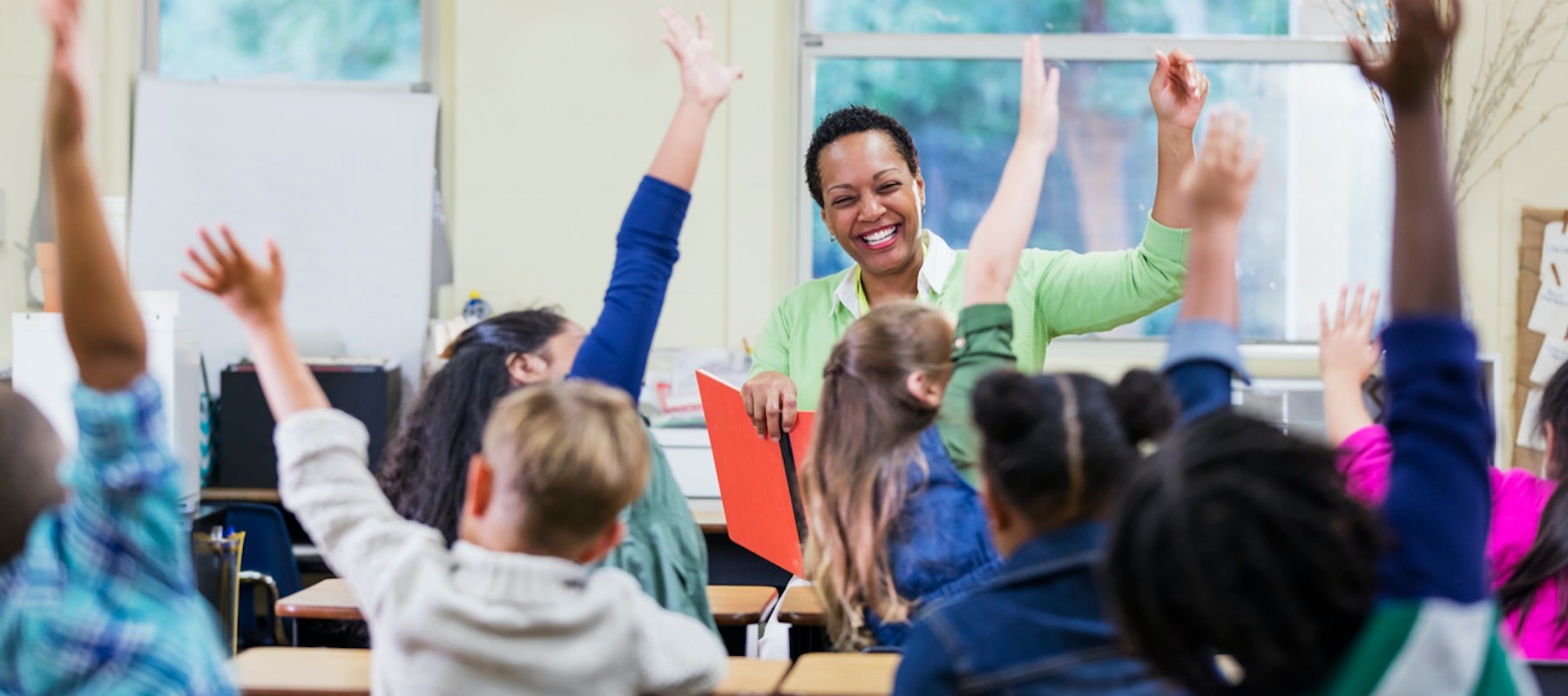 Previously known as Flipgrid, Flip offers a way for teachers to bridge the classroom experience and what a student is working on at home. On the platform, you can prepare discussion topics and record a video of yourself presenting the topic. Students will then respond in a discussion forum with a video of their own. Making this an at-home assignment gives students time to brainstorm their answers and feel more comfortable in front of the camera. 
This edtech tool resembles the popular social media app Snapchat, where one video is replied to with another video. The fun and novelty of this way of learning can increase student engagement and excitement about academic topics. 
Best for: Helping middle and high school students discuss learning material and share feedback.
Cost: Free
Prezi is commonly used as a presentation tool by students, but it can also be used by teachers. This virtual presentation software allows presenters to be on the same screen as the graphics, creating a more engaging presentation that doesn't just have a voiceover. 
While Powerpoint has been an extremely useful tool for many years, Prezi has more capabilities to create visually appealing presentations with personal touches.
Best for: Making presentations more interactive and engaging for students to follow.
Cost: $3 to $5 USD per month for student and educator accounts.
Storybird is a digital platform that encourages students to become better writers by adding images to their stories. It can pair up an entered word with an image or vice versa when a picture is added first. 
This tool can be especially handy for visual learners or when learning concepts like the different parts of plant cells. Each vocabulary word can be followed by a picture of that part of the plant. 
Additionally, Storybird can be a great collaboration tool where one student picks the words for a story and another selects the pictures.
Best for: Encouraging students to visualize their learning.
Cost: $3 to $5 USD per month for student and educator accounts.
Venngage is a fun and easy-to-use design software that students love to use. It can be used to create infographics to visualize data and clearly present ideas. The graphics are saved online and can easily be shared with current and future students, making them a good replacement for traditional posters.
Best for: Helping students turn learning insights into visually engaging graphics and study aids.
Cost: Free for limited features, plans start at $19 USD per month.
Lesson plan and class material tech tools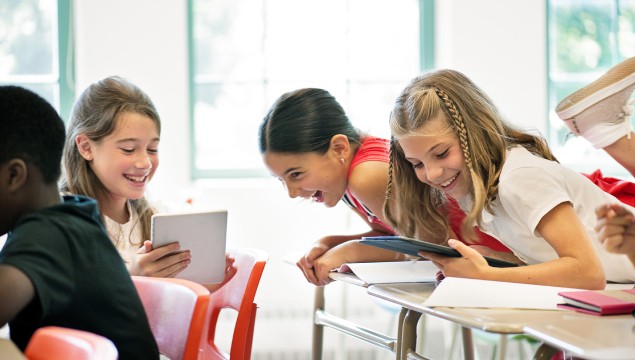 Google Classroom has become a popular learning management system in recent years since it's free to use for everyone with a google email account. Students enjoy the flexibility of being able to log in from a laptop or mobile device. 
In Google Classroom, students can see all of their assignments, documents and discussion in one place. It can also be used for video conferencing with remote learners or messaging teachers with homework questions.
Best for: Managing multiple subjects or classes in one classroom admin platform.
Cost: Free, with a paid Enterprise for Education also suite available.
P.S. Check out these tips and tricks for using Google Classroom below!
Canvas is another learning management system, though it does have a cost to use it. This platform connects teachers and students for lessons as well as monitor grades and check attendance. It provides a singular place to share course documents and class rubrics. The messaging feature is also useful for communication between teachers and students.
Best for: Managing multiple subjects or classes in one classroom admin platform.
Cost: Limited teacher tools are free, paid plan needed for full features.
Technology tools to engage your classroom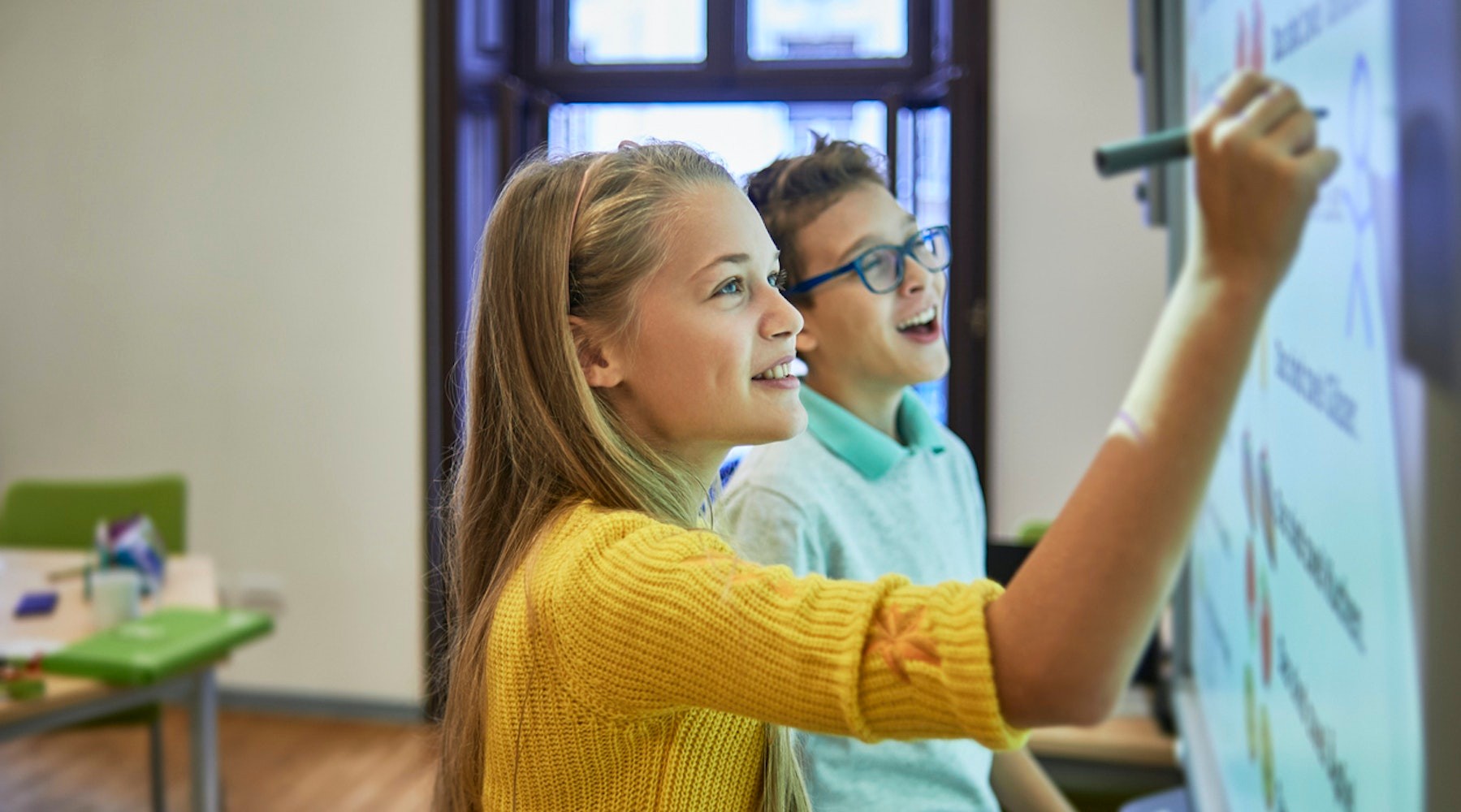 Classroom technology can make your life a lot easier as a teacher. And, just as importantly, it can help your students be more engaged and successful in the classroom. If there's a part of your classroom that isn't running smoothly, don't be afraid to try out a technology tool out there that can help you. 
Prodigy is a fantastic classroom resource that both frees up some of your time and can help your students stay engaged, master skills and enjoy learning.
Are you ready to see how your students can excel with Prodigy Math and English? Bring the benefits of game-based learning into your classroom, sign up for your teacher account today!
Sign up for your teacher account