Competency Based Education: What It Is and 6 Main Principles to Use at School
All Posts

Written by Ryan Juraschka

Did you know?
Students at one school district mastered 68% more math skills on average when they used Prodigy Math.
See how Prodigy works
Category
School Leaders

School Leadership

Teaching Strategies
The search for better teaching strategies will never end. As a school leader, you probably spend too much of your time thinking about how to improve the learning experience of the students that pass through your school throughout the years.
After all, what they learn (and how they learn it) will become a part of these students as they grow, hopefully helping them become successful adults.
This is the main goal of competency based education: giving each student equal opportunity to master necessary skills and become successful adults.
If you're looking for the answers, keep reading. By the end of this article, you'll be ready to start using a competency based education system in your school.
What is competency based education?
In basic terms, competency based education means that, instead of focusing on grades and yearly curriculum schedules, the main focus is placed on how competent each student is in the subject.
This means that students can only move forward when they can demonstrate mastery.
Competency based education and personalized learning really go hand-in-hand. By personalizing the learning experience for each individual student, teachers ensure that each student has full mastery before they can move forward.
This way, the goal of equity is achieved: students move forward at their own pace, but everyone in the class achieves mastery.
Competency based education gives a clear focus on preparing students for the next stage of their life, whether it be college or a career.
What's the difference between competency based education and traditional education?
Let's discuss three main differences:
Structure
In traditional education, the year is set out in advance for every student. Thus, at the end of each unit, every student must move forward, whether or not they fully understand the material or have mastered the necessary skills. All students in a classroom must be the same age.

Credit: CompetencyWorks
On the other hand, competency based education is flexible to the students and where they are in the learning process. That means students are given the support they need individually to move forward and master the subject and inherent skills. Instead of moving forward based on age, students move forward based on where they are and what they are capable of.
Learning outcomes
Traditionally, learning outcomes are focused on memorization and comprehension with the goal of passing tests.
In competency based learning, the focus is placed on deep understanding that is demonstrated through application. This means that learning outcomes are proven by action, and focus on building the skills students need to become better learners into adulthood.
Grading
Traditional grades are made up of test scores, assignments, and behavior. 
Competency based education scores are based on the performance levels of each student, without bias.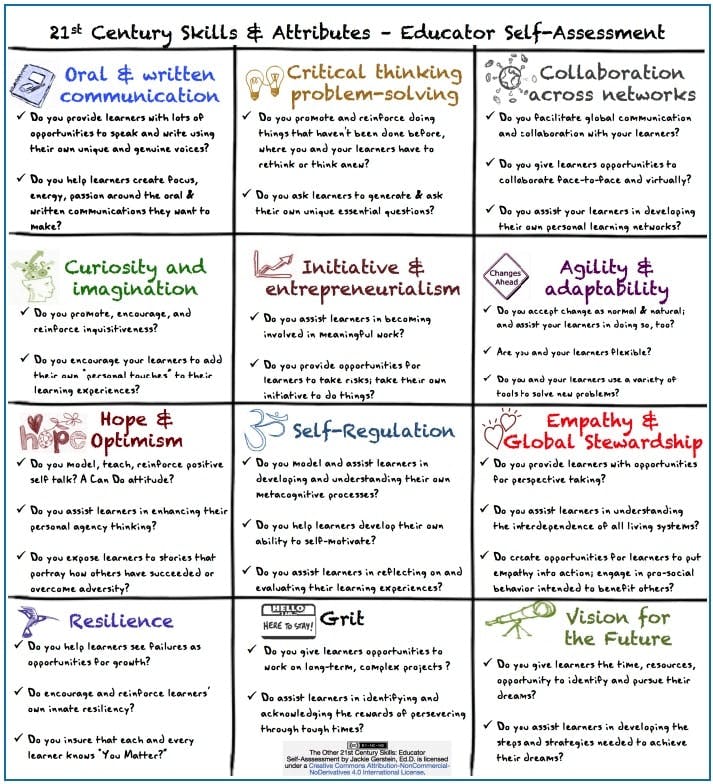 Credit: Educational Technology and Mobile Learning
With personalized and creative assessments, teachers are able to collect and understand data on student progress. Then, they use this data do develop scores that are transparent and help both students and parents to understand what's really going on.
Competency based education pros and cons
There are both benefits and disadvantages to using a competency based education system in your school.
Pros
Flexibility for all types of students, no matter their knowledge backgrounds or literacy levels
Bias is removed, and equity is achieved
Students are better prepared with the skills necessary to succeed as adults
Students learn how to be better learners, and take responsibility for their education
Cons
Key competencies must be determined and defined for each class, which is difficult
Assessments must be more meaningful and creative
Teachers must be constantly aware of student progress, and thus be ready to jump in and help a student who doesn't understand or isn't on track to graduate at 18
All this being said, the disadvantages mentioned above can be overcome. By building a well-informed, research-based system, competency based education can succeed.
This will present challenges for school leadership. But the end result will be students who are better prepared for life as adults.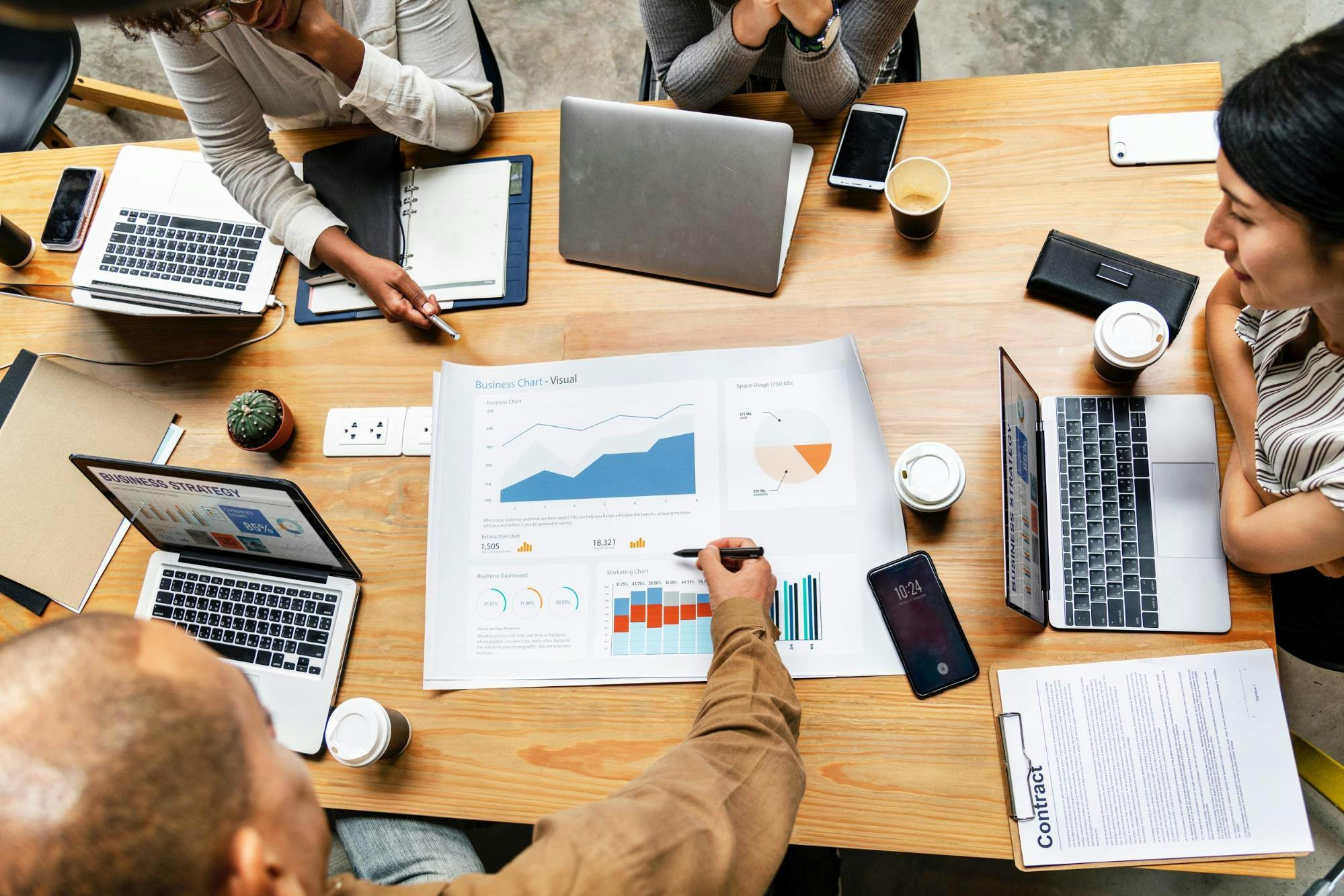 So, how can you build a competency based education system in your school?
The 6 main principles of competency based education:
1. Equity is set before all else
Equity does not mean giving each student the same thing as everyone else. Instead, it means giving each student what they need to reach the same end goal.
This is a main principle of competency based education because it purposely seeks to understand and remove bias in school leadership. Students are taught and supported based on their personal strengths and weaknesses, giving each individual the same chances for success. Thus, the predictability of achievement based on culture, social class, household income, or language is completely removed.
Competency based education also helps create an inclusive culture where all students feel safe and respected.
2. Classes emphasize measurable competencies that help build skills for life
Competencies must be defined in advance and set as learning objectives for each student.
What are these competencies based on?
Rather than just testing for head knowledge, competencies focus on the practical understanding that a student has of the subject.
These competencies can be based on:
Understanding of key concepts
Ability to apply knowledge to meaningful problems
Mastery of relevant skills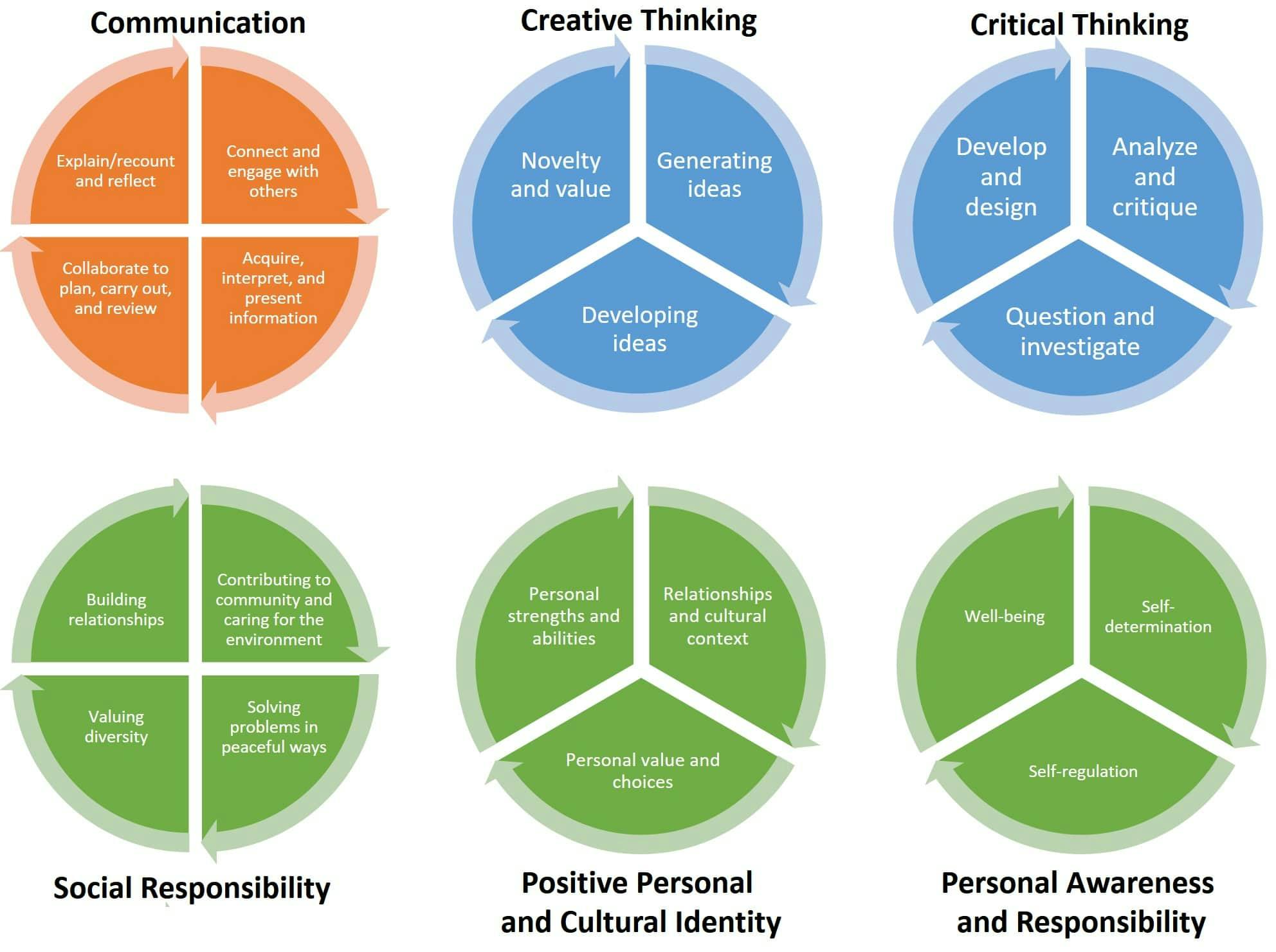 Credit: My Riverside
In order for the results to be measured, competencies must be defined in advance by school leadership. Don't try to do this alone: get the input of the whole teaching staff to develop ideas on what knowledge and skills are necessary to determine mastery.
3. Transparency helps students take ownership
What is the end goal for each student in a particular class?
The answer to this question shouldn't only be available to teachers.
The learning objectives that are set for the class (and the school as a whole) should be clear to both students and parents.
In a competency based education system, students understand these three things when starting the class:
What they need to learn
How mastery is defined
How they will be assessed
When each student has the end goal clear in mind, they'll take more responsibility for their own education.
For example, a student understands that he needs to take his understanding of math and apply it by completing the project of designing a small garden. He needs to use math skills to measure the size of the area and determine how many plants will fit.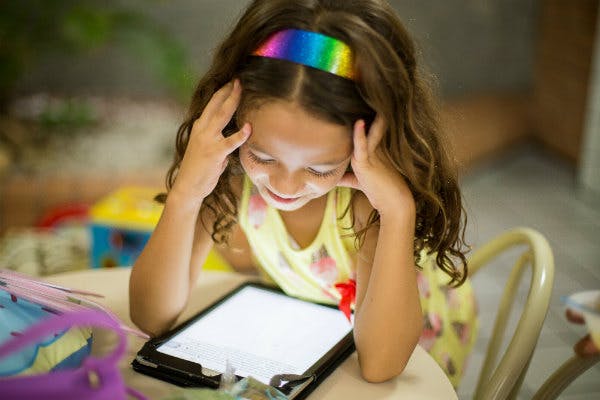 If the student clearly understands what he needs to do in order to be proficient and move forward in the class, he'll take more ownership over his education. Then, when he hits a snag in the project or lacks the knowledge to finish it properly, he'll realize on his own that he needs help.
Transparent goals and outcomes thus help students take responsibility for their learning path. This ownership, in turn, helps them become better learners now and into adulthood.
4. Students get the support they need individually
Following our example above, let's say the student has a problem with his garden project and comes to the conclusion that he needs help.
This is where teacher availability comes into the picture. In a competency based education environment, students should have a framework to understand how long they should work on a problem before asking for help, and when in the class time they can approach the teacher.
Curriculum-aligned math programs like Prodigy Math are used by millions of teachers for this very reason: they help support individualized instruction while making learning fun and engaging.
Competency based education works through bias and produces equity, as discussed above. So, as teachers work with students through their different weaknesses and help them draw on their strengths, each student is moved forward towards mastery on a unique (but equally effective) path. This personalized learning experience gives each student an equal opportunity for success.
For this process to work smoothly, though, teachers must be available to help students. Also, they can't just rely on students asking for help: teachers need to be fully aware of each student's progress.
5. Teachers assess for growth and mastery
Assessments come in many shapes and sizes. Here are three types of assessments that are especially useful for competency based education:
Formative assessments
These assessments help teachers to determine where each student is in the learning process and adjust their teaching as necessary.
Formative assessments give teachers the ability to adjust in real time by clearly identifying the key areas where students need to improve.
For example, teachers may ask students to submit a video essay, or create a digital portfolio that can be shared online. These types of assessments allow students to demonstrate their understanding of the subject, which is the basis for competency based learning. Then, the teacher can adjust the next lesson accordingly, or plan one-on-one time with students who showed less understanding of the subject.
Authentic assessments
Getting students to take their knowledge and apply it to real world situations is another great way to demonstrate mastery. Plus, students get to develop skills that they'll need in the future.
Credit: It's Lit Teaching
Authentic assessments might include using English knowledge to write a cover letter for a job application, or using an understanding of physics to design and build a stable tower out of toothpicks and marshmallows.
Digital content assessment
When using tech in the classroom, assessment become a lot easier. Many classroom softwares include assessment and progress reporting, which helps teachers see exactly where each student is in the learning process.
In Prodigy, for example, teachers can create spiral assessments by selecting certain topics to be covered, which are updated in-game for students. Then, they can check the Topic Coverage Report to see how much of each domain students have already covered and where they're struggling.
6. Students move forward when they demonstrate mastery
By including regular assessments and data-based progress reporting, teachers understand where each individual student is in the learning process.
When students demonstrate a clear understanding of the topic, prove their ability to apply that understanding, and show how they've developed important skills, it's time for them to move forward.
So, how is competency based education organized? Let's discuss the four models of competency based education.
Competency based education models
The report Levers and Logic Models: A Framework to Guide Research and Design of High-Quality Competency-Based Education Systems by iNACOL and CompetencyWorks identified four competency based education models that should form the framework of a good system.
All four of these models work together and help each other by developing clear guidelines for culture and experience, thus giving students the best possible education.
Student experience
The student experience is shaped by how the learning structure is designed. This means including universal design and allowing for different paths to success.
Next, teachers must give personalized instruction, feedback, and support to each student. Students should be taught in a way that builds on their prior knowledge, and engage with the material in different ways such as through practice, dialogue, and project-based learning.
Finally, assessments must demonstrate mastery of the subject, allowing all students to advance when they're fully competent.
Professional practice
Teachers must have the right materials, including data and learning systems. That way, they can provide transparent feedback and improve the quality of their teaching. Teachers should also design the classroom in a way that allows for inclusion, promotes relationships, and develops mastery.
All school faculty have a share in developing relationships as well. To implement a solid competency based education system, teachers must build relationships with each other, with students, and with parents in order to effectively personalize the lessons.
The professional practice model of competency based education also includes constant improvement. All those involved in the students' learning and progress should regularly work to improve themselves and their teaching based on research and student data.
School systems
The school systems (whether they be state, district, or other educational networks), have the responsibility to shape and sustain competency based education systems in the schools they work with.
When school systems get involved in determining the framework of their schools' competency based education systems, this provides uniformity and coherence across the network. This helps teachers to have a clear definition of what mastery looks like, which competencies are important, and the assessments they should be using, while still giving them flexibility at a local level.
School culture
Tying all of these models together, school culture forms the basis for the active use of a competency based education system. Each of the above models plays an important part in developing a school culture that accepts and uses the competency based learning system for the benefit of all students.
School culture should include inclusiveness, equity, empowerment, and flexibility.
Competency based education examples
Many schools have already adopted a competency based education system. Let's discuss three examples to see how they've done so, and the results.
Latin School of Chicago
At Latin, competency-based learning is used in foreign language classes to group students who are closest in their language abilities. This means students of different ages may be in the same class since this is where they best fit in abilities, instead of moving automatically from Spanish 1 to Spanish 2 at the end of the year.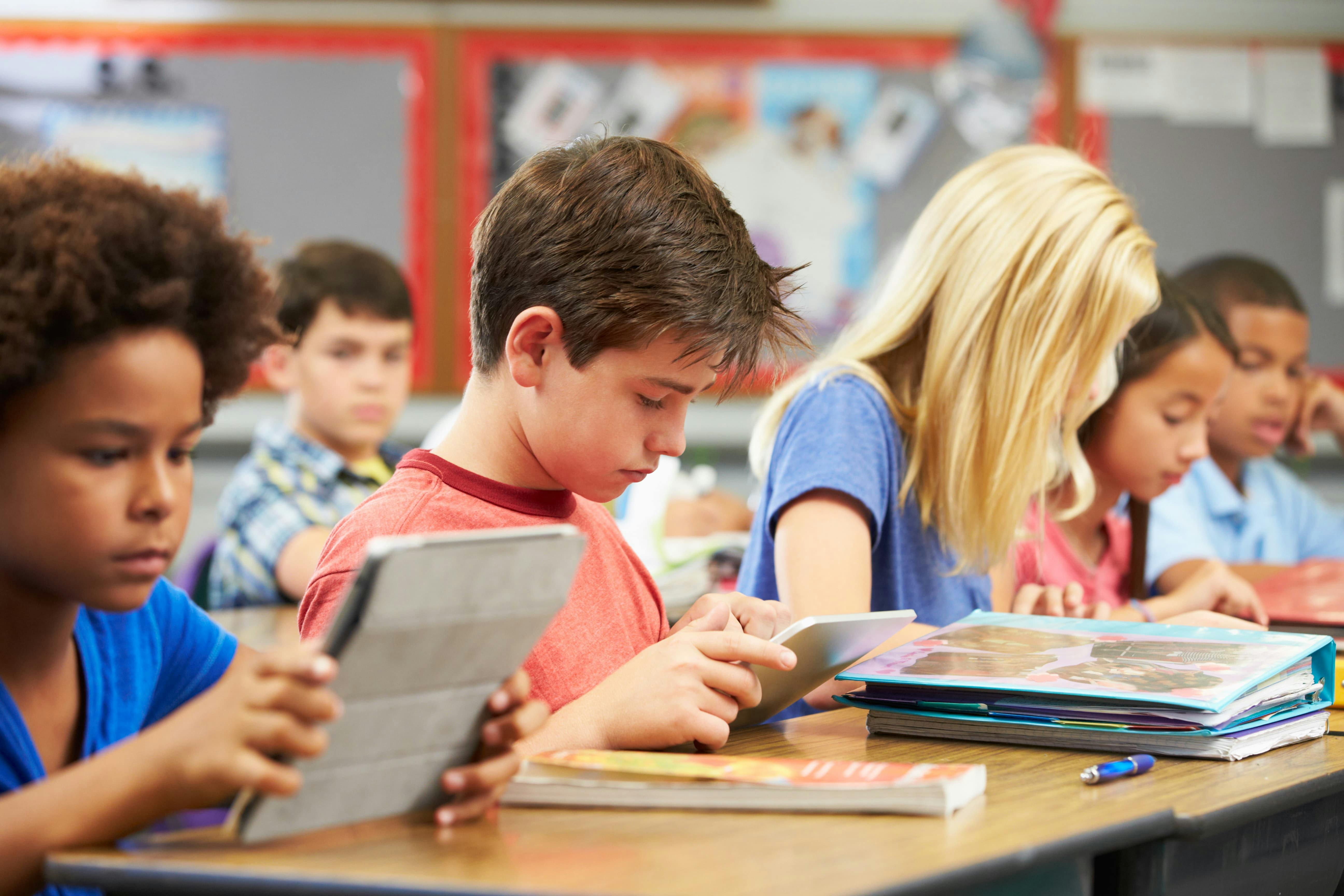 Bing Wang, a Chinese language teacher, shared his experience. While he was getting ready to finish one lesson, a student asked for another essay practice. This student recognized on her own where she was lacking in application, and realized she needed more practice.
This experience shows how the move to a competency based system helps students hold themselves accountable for their own education.
Henrico County Public Schools, Virginia
The Portrait of a Graduate project, developed by non-profit Battelle for Kids, has been used by many schools to develop a clear view of what defines a successful high school graduate.
The Henrico County Public Schools developed a profile based on six different attributes:
Quality character
Global citizen
Communicator
Collaborator
Critical Thinker
Creative Thinker
This definition then helped them develop the 'how' with four clear pillars that are in line with the competency based education system:
Learning is anytime, anywhere
Learning is authentic and connected
Learning is student-owned
Learning is community supported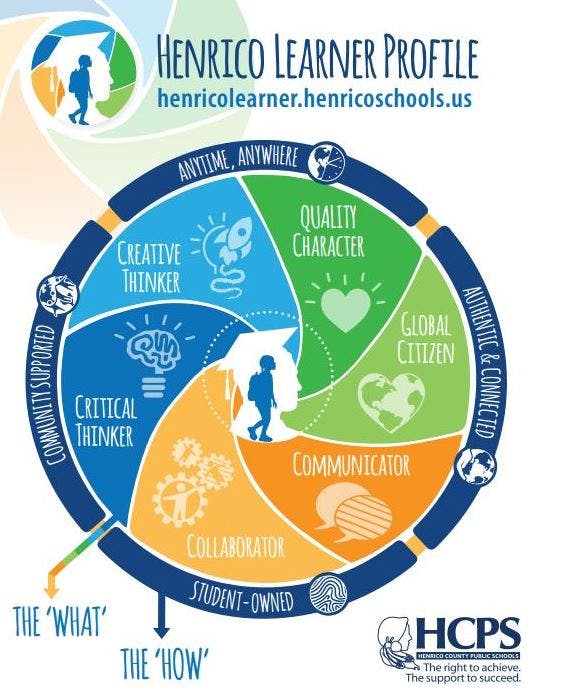 Credit: Portrait Of A Graduate
Hall-Dale Middle School, Maine
Math curriculum leader Daniel uses competency based education to help students use their strengths and interests to develop their learning skills.
For example, one student who was having trouble focusing on the lesson and understanding the math concepts involved happens to be a big fan of Pokemon. Aware of this interest, Daniel planned a personalized project for this student based on his own Pokemon cards. By playing on the student's interests, Daniel got him to work through the problems and demonstrate his mastery of important math concepts.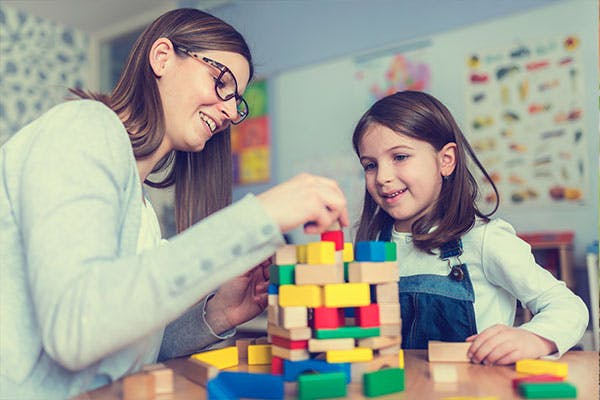 Competency based education also helps free up class time for Daniel, allowing him to visit with students and help those who struggle. He also uses this time to set up targeted interventions and help students who are falling behind.
Conclusion: put competency based education to work in your school
Competency based education helps students develop and demonstrate mastery over a topic, builds a culture of equity and inclusivity, and prepares students for life beyond the walls of their school.
While this system does present unique challenges for school leadership, the benefits of overcoming those challenges far outweigh the time spent doing so.
Are you ready to put competency based education to work in your school?
Try Prodigy Math Game— the adaptive, curriculum-aligned math platform that helps students love learning mathTeachers can use Prodigy to:
Align in-game adventures with classroom lessons
Collect insights into student progress and learning gaps
Send differentiated content and Assessments in just a few clicks
Get your free teacher account today!