How to use Prodigy for formative assessments
All Posts

Written by Marcus Guido
Category
Prodigy School

Teaching Strategies

Use Case
Determining student comprehension as you teach facilitates effective instruction, but delivering and evaluating formative assessments can be a time drain.
To simplify this process, you can deliver formative assessments through Prodigy Math's game-based learning environment. And you'll automatically track results within your teacher account!

Here are four easy steps to use Prodigy for formative assessments:
1. Go to your in-account Assessments tool
Visit the Prodigy Math website and click Login in the top-right corner.
Select a classroom.
Within the classroom, go to the Assessments tool.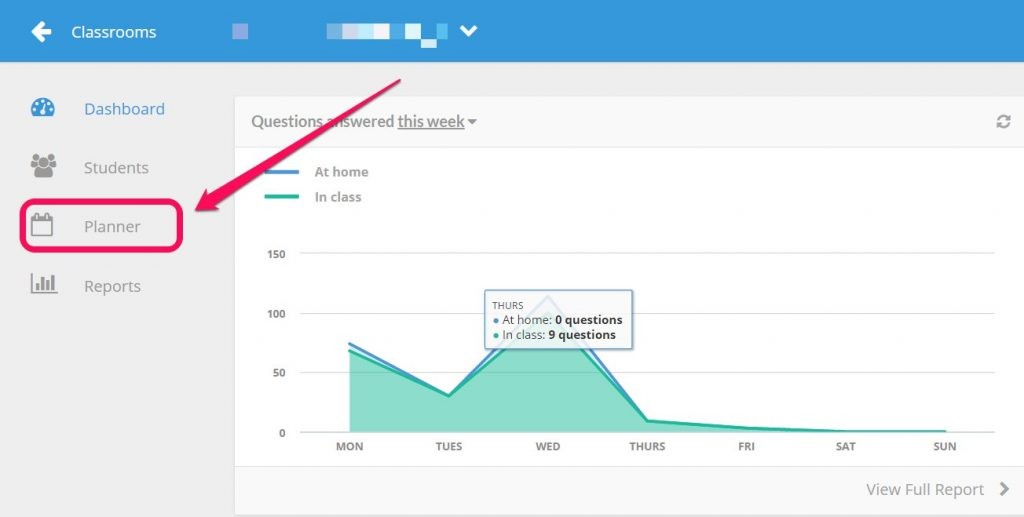 You can find the Assessments tool at the left of your screen on desktop. If you're using a mobile device, it's at the bottom.
2. Set a domain- or standard-aligned Assignment
At the top of your screen, click the green Create button. Select the first option in the list: Assignments.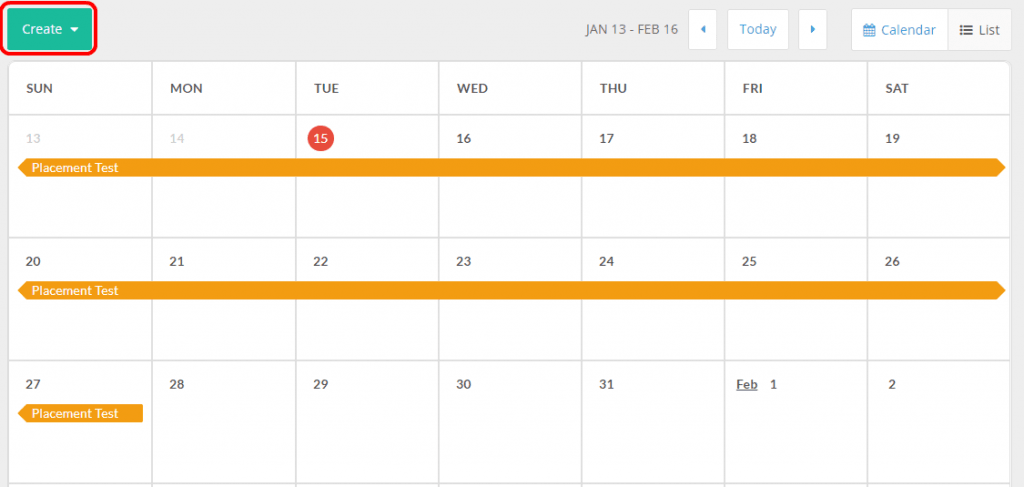 A screen will load that allows you to create an Assignment based on the domain and standard you're teaching.
Just search for the skills you're focusing on from the drop-down list:
Click Next to set the number of questions per domain or standard in your Assignment. You can set up to 25 questions per standard, allowing you to deliver a brief or thorough assessment.
Clicking Next again will allow you to send the Assignment to specific students. But for a formative assessment, it's best to select all your students.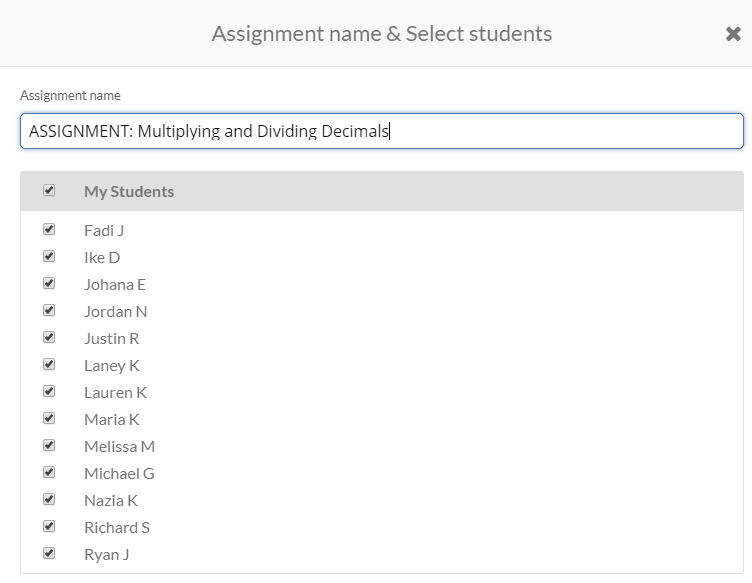 Click Next a final time to set the dates for the Assignment to appear in-game.
3. Schedule time to use Prodigy
To complete an Assignment, which automatically appears as in-game questions within math battles, students need Prodigy time.
Consider scheduling it as:
Silent work time
A rotation station
4. View the Assignment Report to inform in-class instruction
When the final day of the Assignment passes, return to your Assessments and access the report by clicking on the Assignment, which appears in purple, in the calendar.

This will generate the list of questions within the Assignment, showing how each student answered -- correctly, incorrectly or unattempted.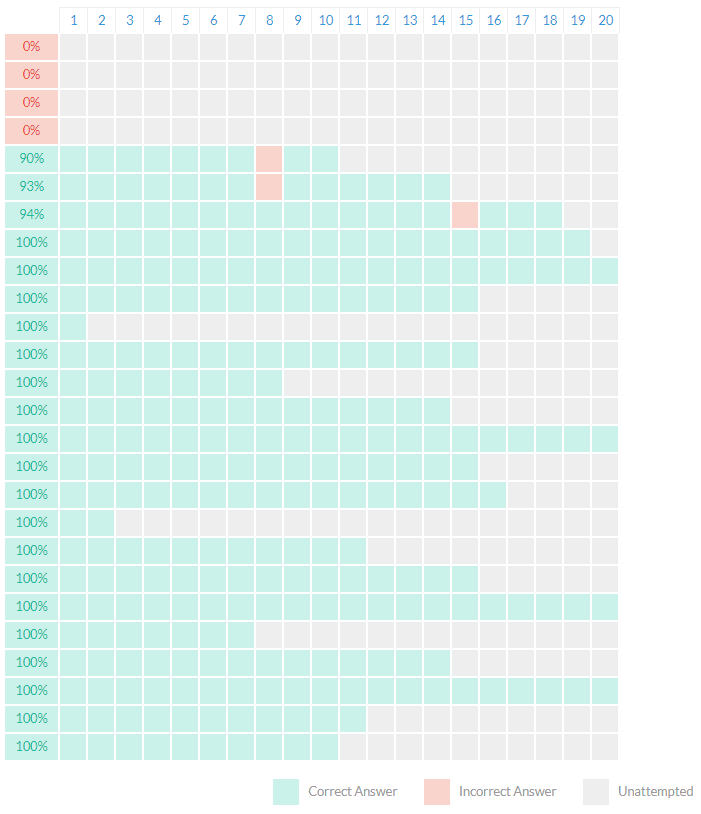 You'll be able to see student names in your report. They have been removed from this image to maintain privacy.
You can see the exact questions and each student's answers by scrolling down within the Assignment Report.

You'll be able to see student names in your report. They have been removed from this image to maintain privacy.
You can quickly identify common trouble spots, helping guide your in-class instruction strategy while teaching a given domain or standard!
To deliver a formative assessment through Prodigy Math, create or log in to your teacher account 👇
Create alignment now!