25 Online Learning Resources That Teachers Love
All Posts

The vast availability of online tools to choose from today can be quite overwhelming for educators. That's why ensuring teachers and students have full access to high-quality, trusted online learning resources has become more important than ever. 
But how do you know where to start? How can you ensure you're using the right online tools to help your students thrive in any learning environment? 
We put together a list of the top 25 online learning resources to make virtual learning effective and fun for both you and your students. Keep scrolling to see them all!
The need for quality educational resources 
Advances in technology over the last few years, combined with the urgent need for remote learning during the COVID-19 pandemic, have clearly impacted the way we teach students. And the lasting effects of learning through coronavirus will likely continue to transform the way education looks. 
Last year, school closures affected more than 60% of the world's student population. Many schools moved directly from an in-class approach to a virtual or hybrid approach, with not much time to adjust. 
The CDC asserts that students benefit from in-person learning. But a hybrid approach is likely here to stay, especially since students are highly encouraged to stay home whenever they're feeling sick. 
The most important part is knowing what to look for when choosing tools for your online classroom. 
When selecting an online learning resource, keep these top three considerations in mind: 
Accessibility — Can all students easily access and use the resource from home? 
Engagement — Does it have an interactive component that will keep students actively learning? 
Progress tracking — Does the platform make it easy to track learning progress and understand the value students are getting out of it?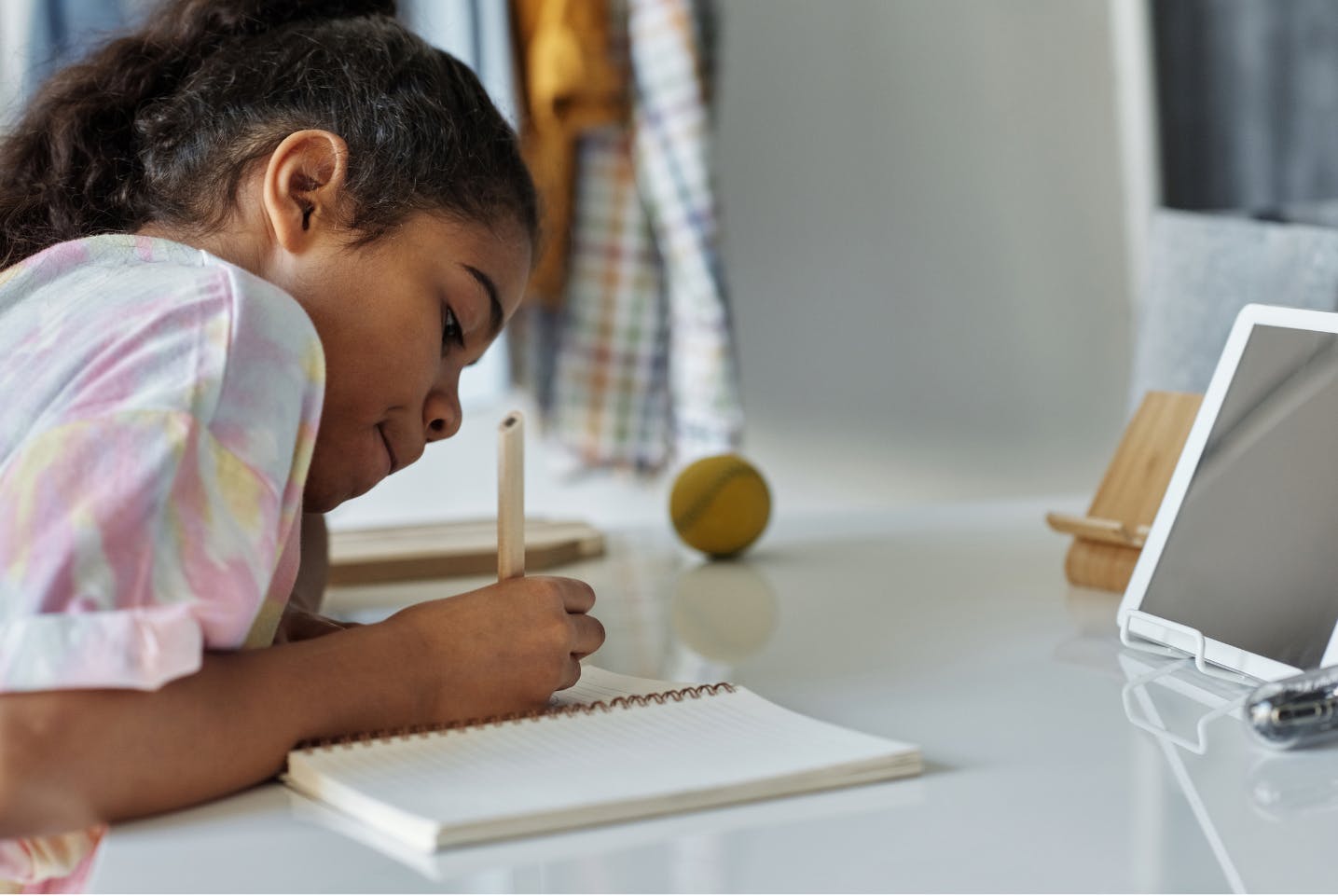 Current challenges with e-learning
Online learning isn't perfect yet. There are still many daily challenges teachers and students face. But the more aware of these challenges you are, the easier it will be to overcome them!
Often, virtual learning is more effective for students who:
Come from a higher socioeconomic status 
Don't require as much direct instruction or support
Have parents or guardians with the time and resources to provide support and homework help
For many other students, it can be tough to get the same value out of online learning as they would in a physical classroom. 
Other challenges with e-learning include:
Screen time requirements
Connectivity and internet issues
Keeping students engaged and motivated
Ensuring students have the media literacy skills they need to navigate virtual learning resources
Creating hands-on learning opportunities with an online curriculum and finding strategies for different learning styles 
Online learning resource benefits for teachers
Despite the challenges e-learning presents, virtual classrooms can have a positive impact on the future of learning. 
Online learning resources can provide many benefits to teachers. These include: 
Ease of access — Online tools are a convenient go-to, especially during any school closures or lockdowns. 
Teaching support — Free access to a huge variety of educational resources can help you create comprehensive lesson plans and learn new teaching strategies. 
Tracking and reporting — Many learning platforms have built-in progress trackers and reporting tools, making it easy to track and communicate student progress. 
Flexibility — The more teaching resources and apps you have access to, the better equipped you are to provide quality instruction virtually. Plus, you can stay connected to students anytime.
Differentiation — Adjusting online lessons to meet individual needs and using multimedia to match students' interests can ensure they get a high-quality learning experience from home.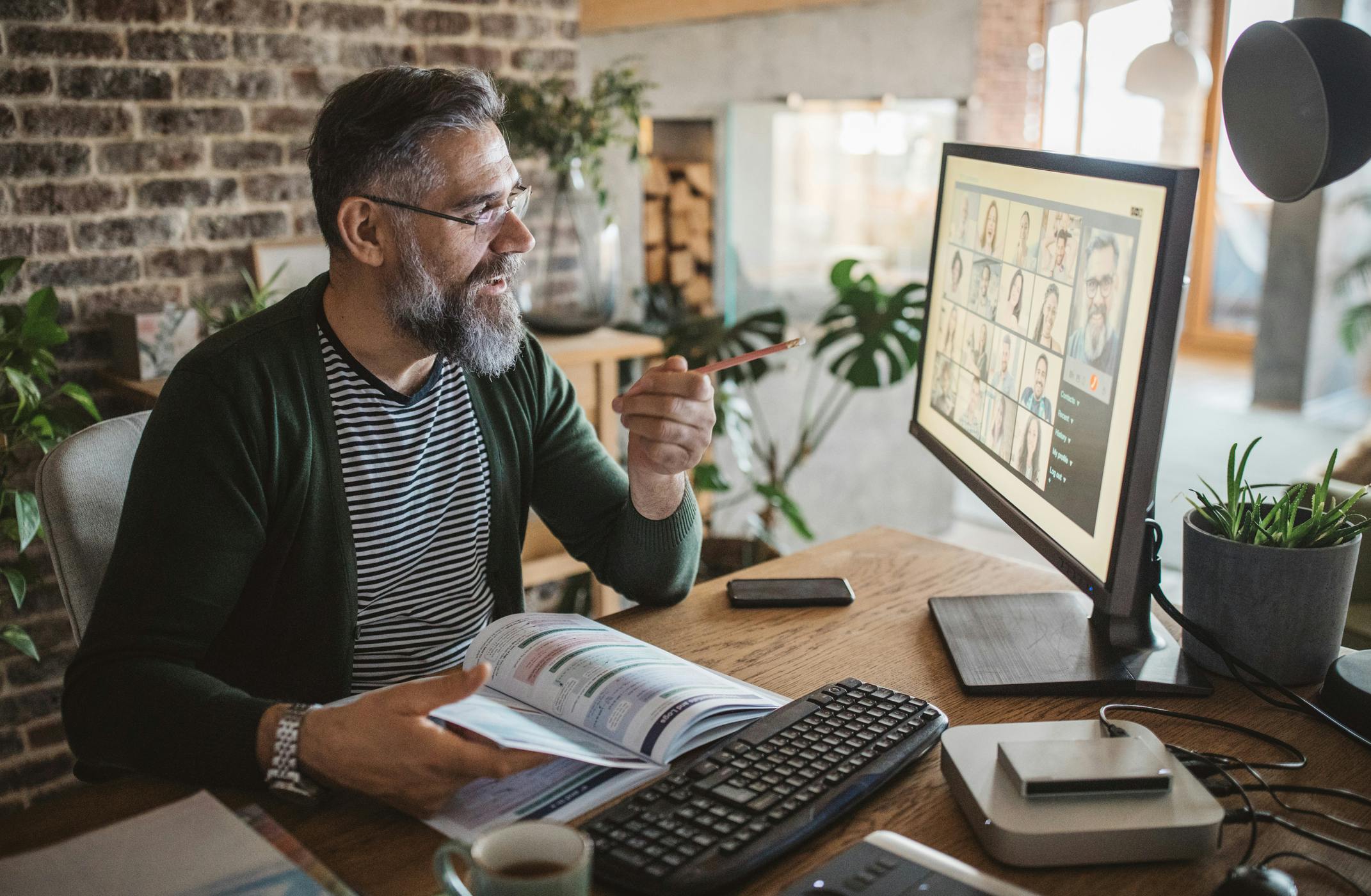 25 of the best online learning resources
With so many virtual tools to choose from, it can be tricky to figure out the best ones to implement in your online classroom. 
We put together a list of the top 25 online learning and online teaching resources to try. All you need is internet access to create an effective, well-balanced learning environment  — no matter where students are! 
Price: Free, with optional Premium Memberships for additional student & parent features.
How to get it: Access through web, Apple or Android apps. Sign up with email, Google or Clever.
Looking for an online math resource your students will love? 
Prodigy is a fun, engaging video game where success depends on answering curriculum-aligned math questions! While they learn, students can build their own characters, embark on fun adventures and collect awesome pets and rewards.
As students play, Prodigy's adaptive algorithm meets their skill level and gives them the right math questions, making it easy to meet individual learning needs. 
And with your free teacher account, you can set Assessments to differentiate math content, track their progress and help them build more math skills!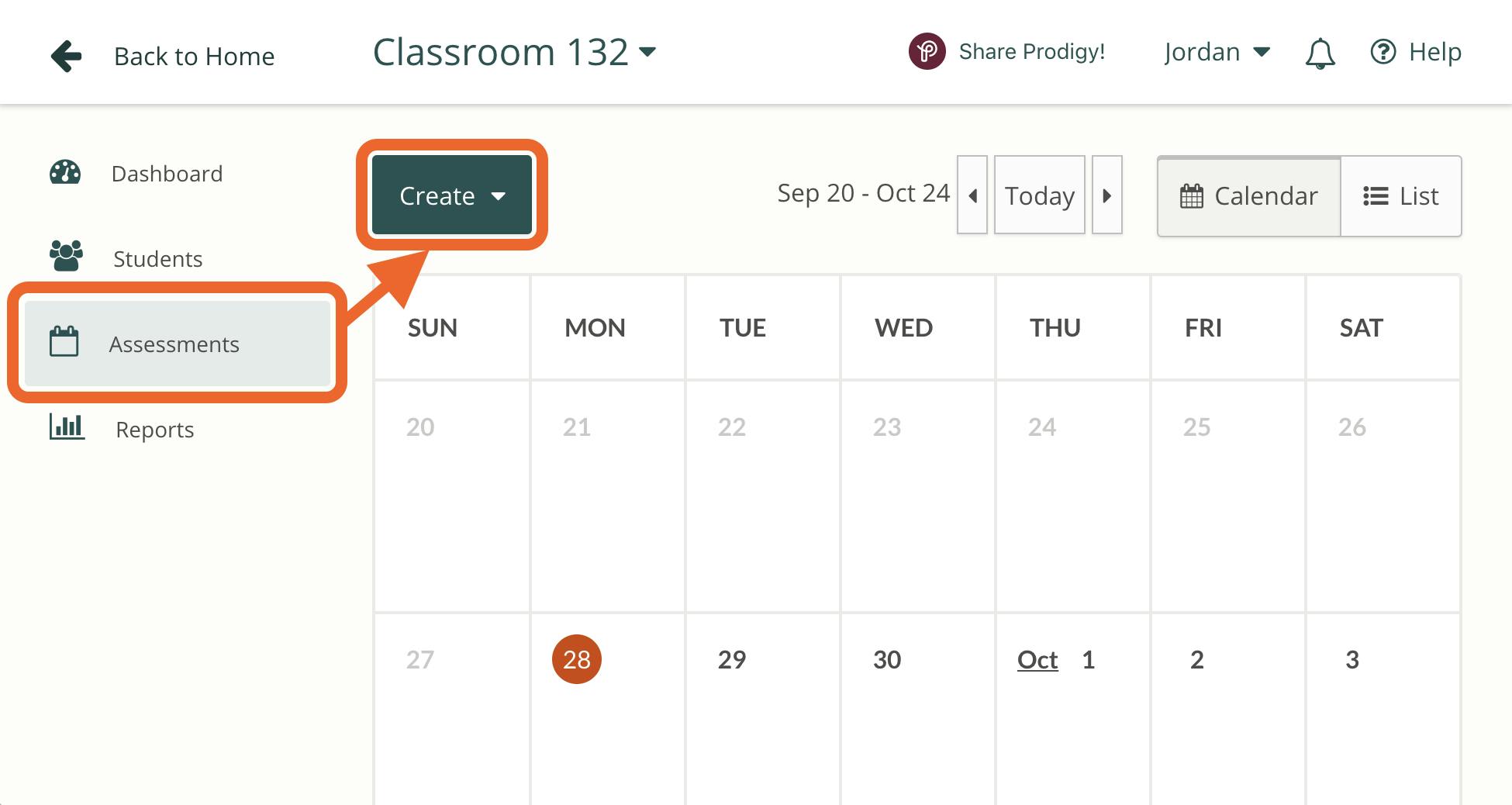 Ready to make learning FUN this school year?
Get a teacher account now
Price: Free.
How to get it: Access through web, Apple or Android apps.
Anything you want your students to learn, this free learning resource has you covered! 
Khan academy covers tons of different subject areas, like: 
And more! From videos and online flashcards to worksheets and activities, students are sure to find a learning method that works — no matter where they are.
Price: Contact for a quote, or start a free 30-day trial.
How to access it: Visit the website (or access specific programs with Apple and Android apps).
This virtual program offers a blended teaching software from elementary school to middle and high school.
In both literacy and math, 3P learning offers online programs that match what you want your class to learn. Students will enjoy the gamified approach to learning, and you'll enjoy the data-driven reports that help you pinpoint individual student progress. 
Price: Free and Premium options available. 
How to get it: Access through web or Chromebook App. Sign up through Google, Clever or Office.
This one-stop-shop program prides itself on "unrivaled content, thoughtful instruction, and powerful tools for differentiation."
With curriculum content in ELA, science and social studies from the elementary to high school level, students get access to tons of thorough articles, videos and even simulations to help them learn.
Price: Free and Premium options available. 
How to get it: Access through web or Chromebook App. Sign up through Google, Clever or Office.
Founded in 2000, this resource has supported student learning for over 20 years. And in 2018, it also acquired Actively Learn as one of its supported programs. 
Achieve3000 offers numerous options through its literacy, math, science and social studies programs — including tools to help you teach more effectively. Choose the learning platform your class needs and easily provide differentiated content to help you accelerate learning. 
Price: Plans starting at $7.95 USD per month 
How to access it: Access through web or mobile app. Sign up through Amazon.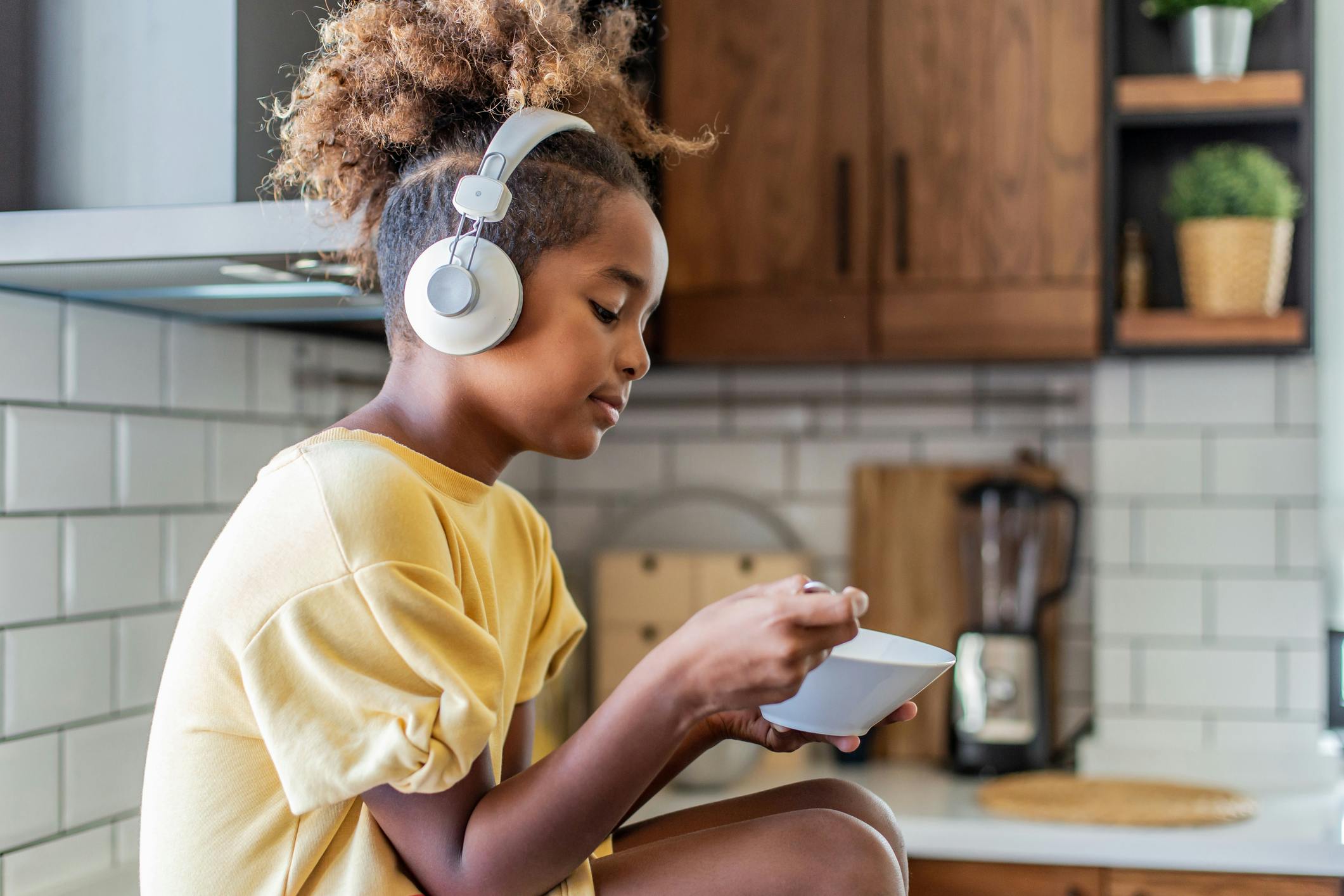 In today's digital world, audiobooks are constantly growing in popularity. And with good reason! 
With this virtual resource, students can instantly access hundreds of books and podcasts that dive deep into all the topics they want to learn more about. It's like browsing through your own personal bookstore from the comfort of home. 
Audible is a great option for students who prefer auditory learning. This way, they can put their headphones in and listen to a book while they're out for a walk or lying on the couch! 
Price: Free. 
How to get it: Access through the website. Sign up with email or Google. 
Teaching students how to handle their future finances is an important topic that often gets overlooked. That's where financial literacy programs like Banzai come in. 
Perfect for children or teens, this program provides real-world applications to help students understand borrowing, budgeting, spending and more. Alongside the online courses, you'll also get access to workbooks for students to use in class or at home. 
And as an important bonus, all products are also available in Spanish! 
Price: Products, courses and kits vary in cost. 
How to get it: Purchase products or access courses through the website. 
For kids who want to learn more about robotics (or even build their own robot 🤖) this resource is a dream come true! 
BirdBrain is "a research-based company that promotes gender equality and diversity in engineering and robotics."
Its robotics education products include the Finch Robot and the Hummingbird Robotics Kit — both of which give kids the chance to learn curriculum-aligned computer science and engineering design, in the most hands-on way possible! 
Price: Free.
How to get it: Access through the website. 
Select any grade level from K-12 and find tons of literacy-based resources, including: 
Printouts
Lesson plans
Calendar activities
Interactive student tools
Plus, find professional development resources to help you teach literacy in your virtual classroom!
Price: Free.
How to get it: Access through the website and register an account to save and upload videos.
Join a community of teachers providing instructional videos and podcasts that are perfect for visual or auditory learners. Use these teaching resources in class or over Zoom, or send your students links so they can watch on their own time. 
With TeacherTube, you'll access a huge library of video or audio lessons across tons of subjects, including educational songs to add some musical flare to the school day! 
Price: Website access is free. Additional apps and e-books vary in price. 
How to access it: Access the main website, or download one of many educational apps and games.
This classic kids program has been teaching kids through their TV since 1969. And now it's available online, too! 
Perfect for pre-k or early elementary students, this website offers educational games, videos, online art activities and more. Get students excited about learning through their favorite characters and show them how to get to Sesame Street! 
Price: Website access is free. Additional apps and e-books vary in price. 
How to access it: Access the main website, or download one of many educational apps and games.
Another great option for kiddos, PBS Kids offers online learning resources based on popular children's shows like The Cat In The Hat, Daniel Tiger's Neighborhood and more. 
Best for pre-k to second grade, resources include apps, games and e-books to help kids learn important skills like hand-washing, reading, social emotional learning and much more. Find something your students will love and add a little kid-friendly fun into the day. 
Price: Online access is free. Magazines and products vary in price.  
How to get it: Access through the website. 
Did you know that a blue whale's heart weighs up to 2,000 pounds?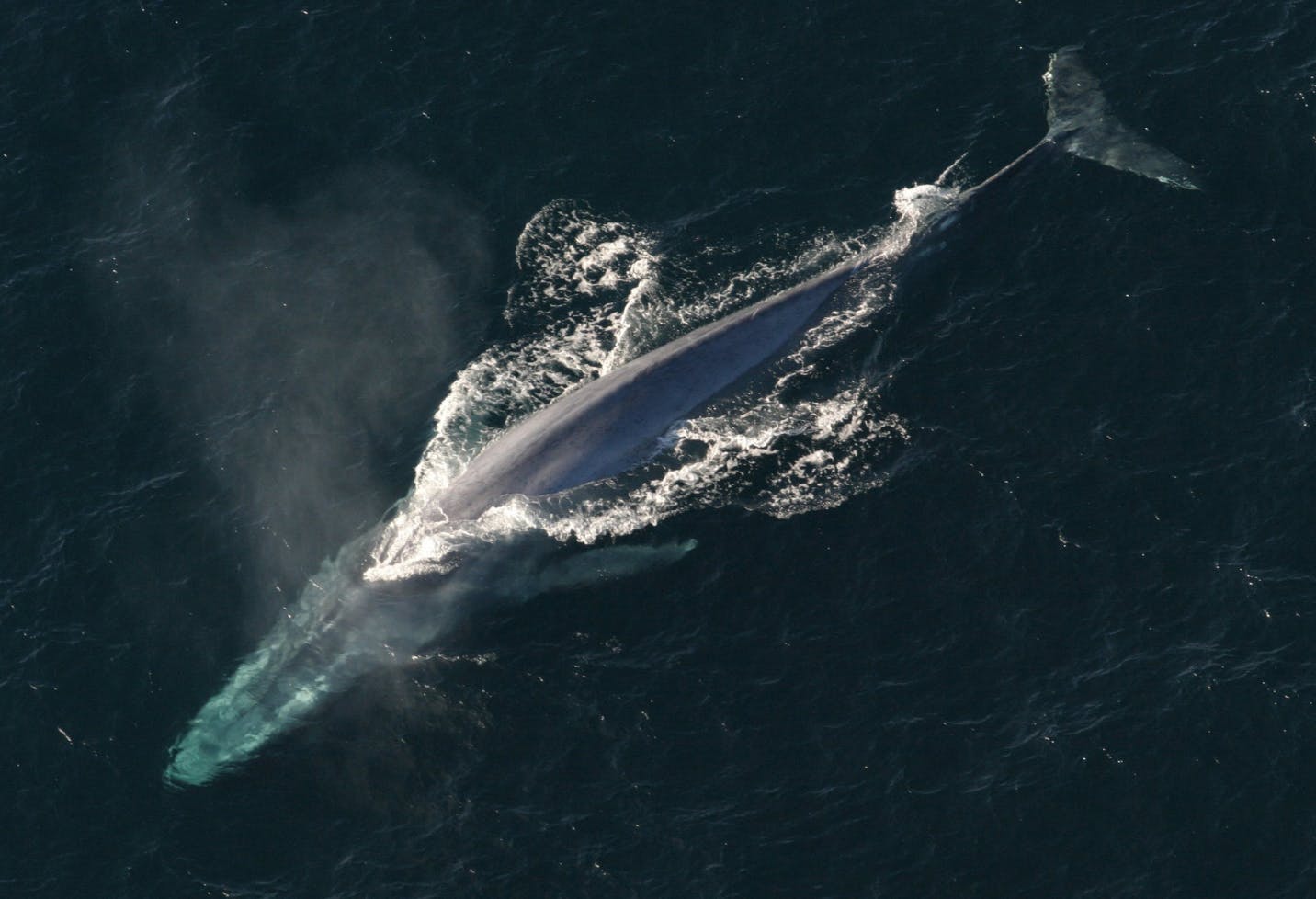 With National Geographic Kids, your class will! Plus, they'll find tons of other fun facts and information about nature, animals, space and more.
This popular magazine for kids and adults offers online resources to help you teach online. Send students games, quizzes, videos and downloadable worksheets to help them learn more about the natural world.
The website also includes information about each state, making it a perfect online source for U.S. geography assignments. 
Price: Free. 
How to get it: Access through the website. 
Looking for an easy way to engage students?
With Funbrain's vast library of games, videos and online books, your students will have no shortage of educational fun to choose from. 
The site's content is divided by grade level, from kindergarten to eighth grade. This means students can quickly access age-appropriate resources. It's great for independent learning time, classroom games or entry and exit tickets, especially since kids can access it anywhere!
Price: Free resources available, with optional Memberships starting at $35 USD per year. 
How to get it: Access through the website. 
From kindergarten to third grade, this website offers online resources for students in math and ELA. 
Get free access to printable worksheets or mp3s that can support each student's unique learning style. Use them in the classroom or send your selected resources to parents to use at home! 
Plus, find standards-aligned lesson plans based on your state and grade level to help you teach online with ease. 
Price: Free.
How to get it: Access through the website. 
If you're looking to fill your class time with some fun online learning games, this resource is the ultimate spot for sudoku, memory games and puzzles galore!
Just make sure students have access to the latest version of flash player and they should be good to go (and if you want to try out the games for yourself, we don't blame you). 
Price: Free.
How to get it: Access through the website. 
Wondering how often you should wash your car? Or how to divide fractions? What about how to survive getting lost in a cave?
Believe it or not, this helpful online resource has you covered for all of the above and much, much more. 
Whatever you're looking to find out more about, this site is informative for students of all ages, including adults! And whatever you're teaching, you'll likely find a useful article or fun quiz to help you.
Price: Free, nonprofit organization.
How to get it: Sign up through the website. Access Single Sign-On through Google or Microsoft. 
Take your online learning experiences to the next level with this social emotional learning foundations program built to help students reach their fullest potentials.
The Classroom Champions program includes exclusive student mentorships from Olympic or Paralympic athletes. It offers a range of possibilities, including: 
8 Thematic SEL units
Athlete mentor videos
Live video chats with mentors
Provide students with the inspiration they need to reach for their dreams and develop a growth mindset. And access it all online! 
Price: Free, with optional Plus subscription starting at $6.67 USD per month. 
How to get it: Access through the web, or download Apple or Android apps. 
Want to add some gamification to your Spanish, French or even Latin lessons? This language arts app is your perfect solution!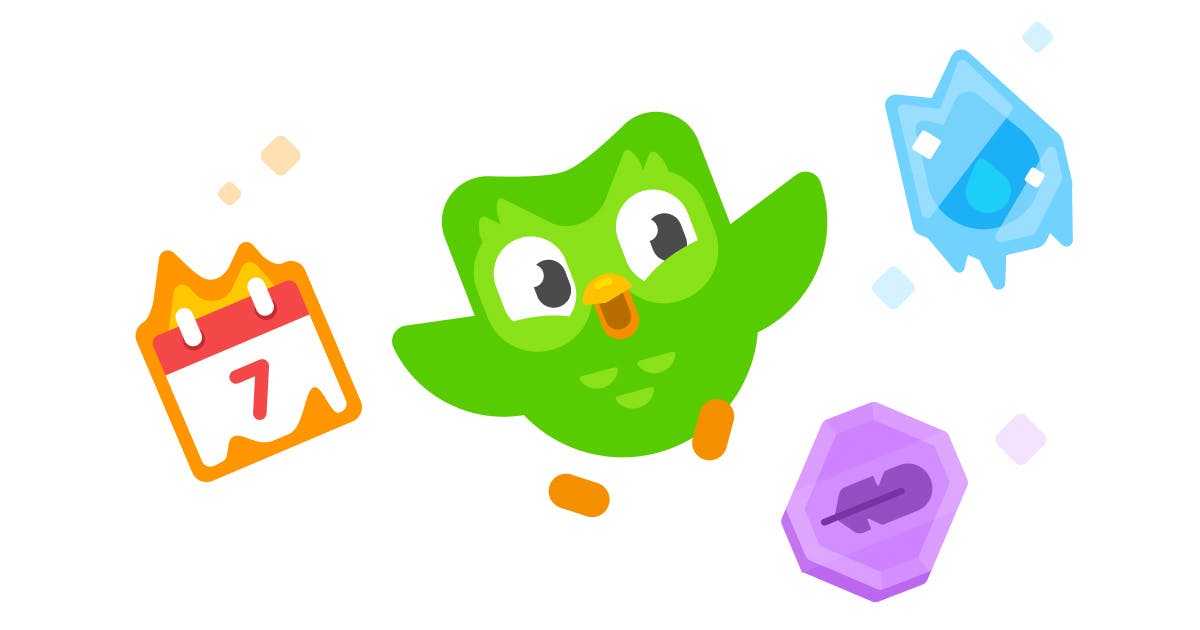 Duolingo helps students of all ages learn new languages in a fun, interactive manner. Students can progress through lessons and stories or listen to podcast episodes that help them build up their vocabularies and reach their language goals fast. Plus, the gamified structure will keep them engaged. 
And to make your teaching experience better, the Duolingo for schools program helps you customize assignments and lessons to match your curriculum, whether students are in class or at home. 
Price: Free.
How to get it: Access through the website. 
British teachers, this resource is made for you! Especially if you're a history enthusiast. 
Use online infographics, videos and articles to accompany your history curriculum and give students the freedom to explore historical information on their own. 
From ancient history all the way to modern Britain, there are plenty of resources to explore. 
Price: Website access is free. Additional apps vary in price. 
How to access it: Access the main website, or download one of many educational apps and games.
Blue's Clues, Spongebob Squarepants, Paw Patrol — whatever your students' grade level, Nickelodeon is bound to include at least one of their most beloved television programs. 
And with the Nickelodeon website and apps, they can connect their favorite TV shows to fun activities that help them learn. 
Send students printable crafts, educational worksheets or online games. Or add some pizzazz to your Zoom classroom with fun virtual backgrounds! 
Price: Classroom subscriptions available starting at $5 USD per student.
How to get it: Access print or digital subscriptions through the website. 
The kid-friendly version of one of the most popular magazines was made to "nurture today's learners and tomorrow's leaders with authentic news and the critical-thinking skills that shape active global citizens." 
From kindergarten to sixth grade, use these explanatory articles to teach students about current events and build up their literacy skills. And if you're a homeschooling parent, there's a subscription option just for you! 
Price: Free.
How to get it: Access through the website. 
It's tough to find a kid who doesn't love Disney. That's why Disney Jr. online is an excellent way to keep your pre-k or primary level students excited about learning. 
Explore printable activities, coloring sheets or online games based on the most popular Disney Jr. shows. You can even give students their choice of activities based on their interests! 
Price: Free.
How to get it: Access through the website. 
Based on another ever-popular magazine, this online resource provides plenty of inspiration for you, and is a great resource to share with parents and students!
On the website, you'll find: 
Or use the Science Questions section to give your class a fun question of the day to solve! 
Price: Free.
How to access it: Sign up or log in through your Google account. 
Imagine taking your class on a safari, a space shuttle and to the Sydney Opera House — all before the final bell rings. 
With Google Arts & Culture, it's all possible! This online platform provides a curated list of resources to help students learn more about the arts and go on virtual field trips.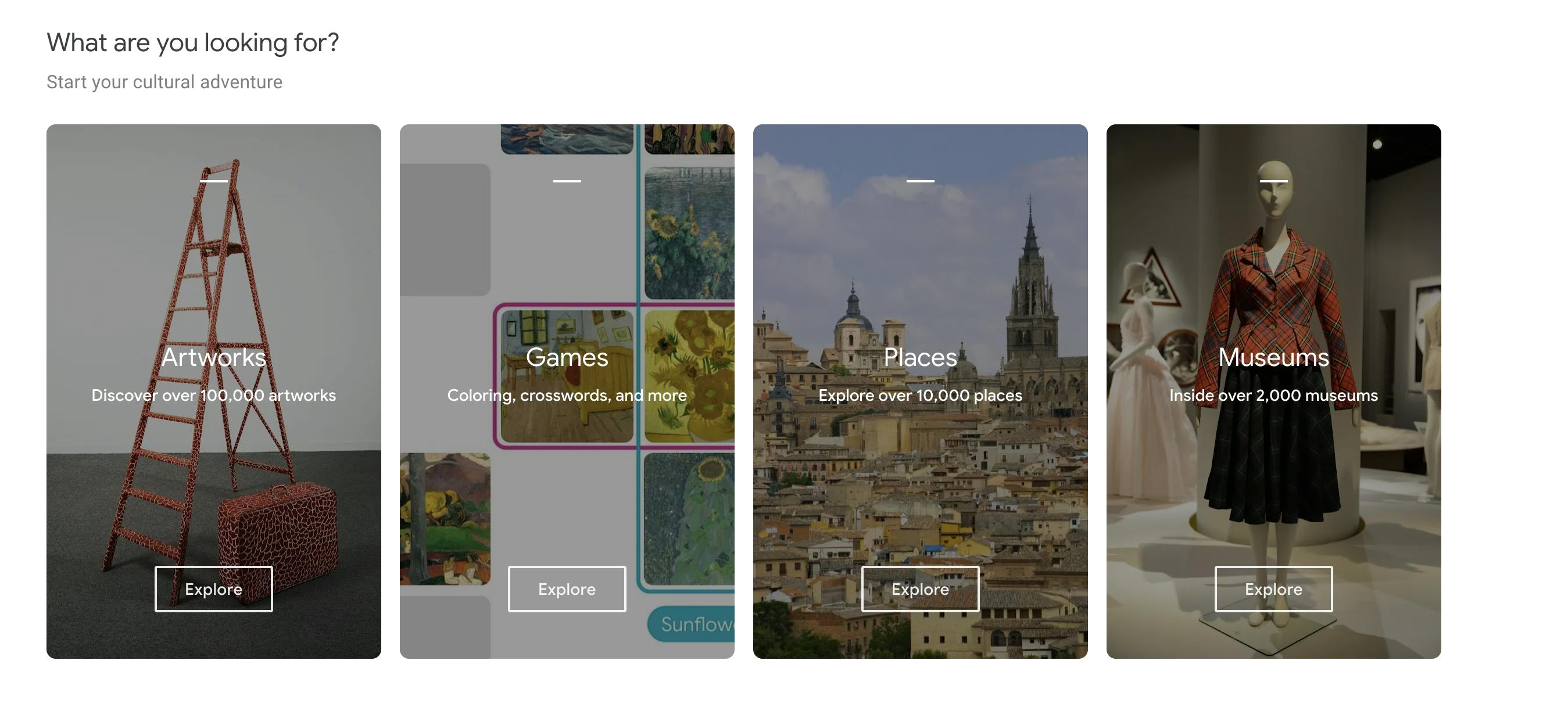 Your class can explore fine art and fashion collections, tour virtual museums, or play art-related games and puzzles. This virtual resource offers a seemingly endless supply of art exploration from all around the world. 
Incorporate online resources into lesson plans
Whether your teaching environment is fully remote, in the classroom or a hybrid of both, there are plenty of different ways to use virtual tools in your daily lessons. 
Along with your usual lessons and printables, use the resources above to include virtual learning opportunities like online courses, games, video and audio.
A multimedia approach can help ensure all students learn in a way that works best for them, so your whole class can stay engaged with their education!
Additional resources for online learning 
Use these free resources to help you teach online with ease: 
Looking for extra support? Find out more about how Prodigy can transform learning and help you teach online. 
Learn more now!