How Prodigy Education's "Motivation First!" Approach Helps Drive Educational Outcomes
All Posts

At Prodigy Education, we believe that maximizing student motivation levels helps develop a love of learning that will last a lifetime. Game-based learning is the key to our approach. 
In order to fully understand the impact of motivation on educational outcomes, Prodigy Education took a deep dive into concepts such as motivation, growth mindset and grit — the outcome being Motivation First! and Prodigy's commitment to engaging students and motivating them along their learning journey. It helps guide development and outlines how Prodigy works every day to deliver high-quality learning experiences that students love.
Humans are innately driven to action based on their level of motivation. There is little true learning without motivation, especially when the learning activity is optional. Thus, motivation can be the force that drives our philosophy of education...Together, we will lean into the power of human motivation to fulfill our mission and help all students love learning. — Joshua Prieur, Ed.D., Director of Educational Efficacy at Prodigy Education
Prodigy is rooted in research
Before jumping into Motivation First! it's important to note that Prodigy Math's theory of change — which describes how and why a desired change in a student is expected to happen — has been awarded the Research-Based Design Product Certification by Digital Promise. This certification shows that Prodigy Math's design is backed by research. The theory of change outlines Prodigy Math's four core elements: 
An adaptive algorithm
Standards-aligned content
Real-time data, reporting and assessment
An immersive, game-based learning platform
These core elements work together to support parents, teachers and administrators and enhance student learning. Learn more about how Prodigy Math's theory of change and logic model improve student outcomes.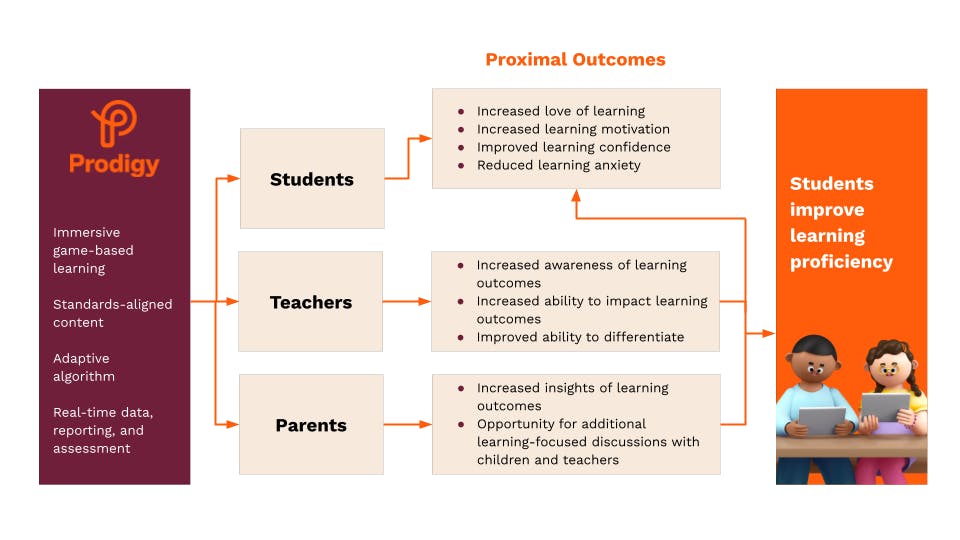 What is "Motivation First!"?
Motivation First! not only anchors our education-based philosophical beliefs but also helps Prodigy to provide a unified approach across both of our world-class games, Prodigy Math and Prodigy English.
Through our work with internal researchers, parents, teachers, and district leaders we discovered: 
Digital games has been shown to be an impactful approach to learning
Certain types of parental involvement can be more impactful than others
Culturally relevant content has been shown to impact academic performance
Prodigy Math and Prodigy English — our digital game-based learning platforms  — engage students and allow them to explore different worlds, complete quests, interact with their peers and earn exciting rewards. Many studies point to digital games as effective learning tools (Clark et al., 2014; Higgins et al., 2019; Tokac et al., 2019) that increase student motivation (Partovi & Razavi, 2019). 
Both Prodigy Math also uses an adaptive algorithm to automatically detect students' strengths, find their areas of need and keep them in their zone of proximal development (Vygotsky, 1978).
This means the math content students see is:
Challenging enough to keep students engaged and motivated 
Intuitive enough to take them to various prerequisite skills when it detects struggle
Our adaptive algorithm ensures that the learning is student-centered. It provides students with personalized learning that is continuously updated as students progress through the game.
The reason Prodigy is so great is because it gives students a tool that makes math fun for them. It encourages them to try harder, which builds their motivation. When they try harder, they start getting better, and when they start getting better, they develop confidence. When they get more confident, they're willing to take more risks and continue building trust with their teacher. — Zach Mendence, Teacher, Floyd County Schools
Strategic parental involvement 
There are positive correlations between parental involvement and student academic achievement (Boonk et al., 2018; Park & Holloway, 2017). Prodigy encourages parents to stay involved in their child's learning with a free parent account.
Parents can also access additional resources to help motivate their child through Prodigy's blog, webinars and the Prodigy Education Facebook page. 
Culturally relevant content 
Research shows that culturally relevant teaching efforts have a positive impact on academic outcomes and identity development (Byrd, 2016). Prodigy has developed several strategies for inclusivity in order to motivate learners from different walks of life, including:
Highly customizable avatars
Diversity in math questions presented to students
Predetermined chat sayings in-game to avoid bullying
Diversity of characters that students encounter through game play  
Prodigy Math has been awarded the Learner Variability Certification through Digital Promise. This Product Certification serves as proof that Prodigy supports learner variability — the idea that each student brings a different learner profile and unique experiences to the classroom — and encourages students to understand their own learning strengths and needs.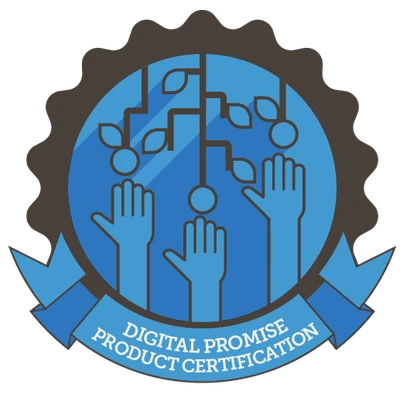 What else should I know?
External vetting
The impact of Prodigy Math has been externally evaluated by personnel at the Center for Research and Reform in Education (CRRE) at Johns Hopkins University in a study commissioned by Prodigy Education. This study meets the requirements of Tier 3 under the Every Student Succeeds Act (ESSA). 
Increase in positive attitudes towards math
In a recent in-game survey of new student users* 18% said they did not enjoy math. The same students were surveyed again after three months of using Prodigy Math. These students showed a significant improvement in their math enjoyment scores compared to the initial survey (Prieur & Chen, 2021), signaling a positive correlational shift in attitude towards math after Prodigy use. 
Dive into "Motivation First!" for yourself and start using Prodigy Math & Prodigy English today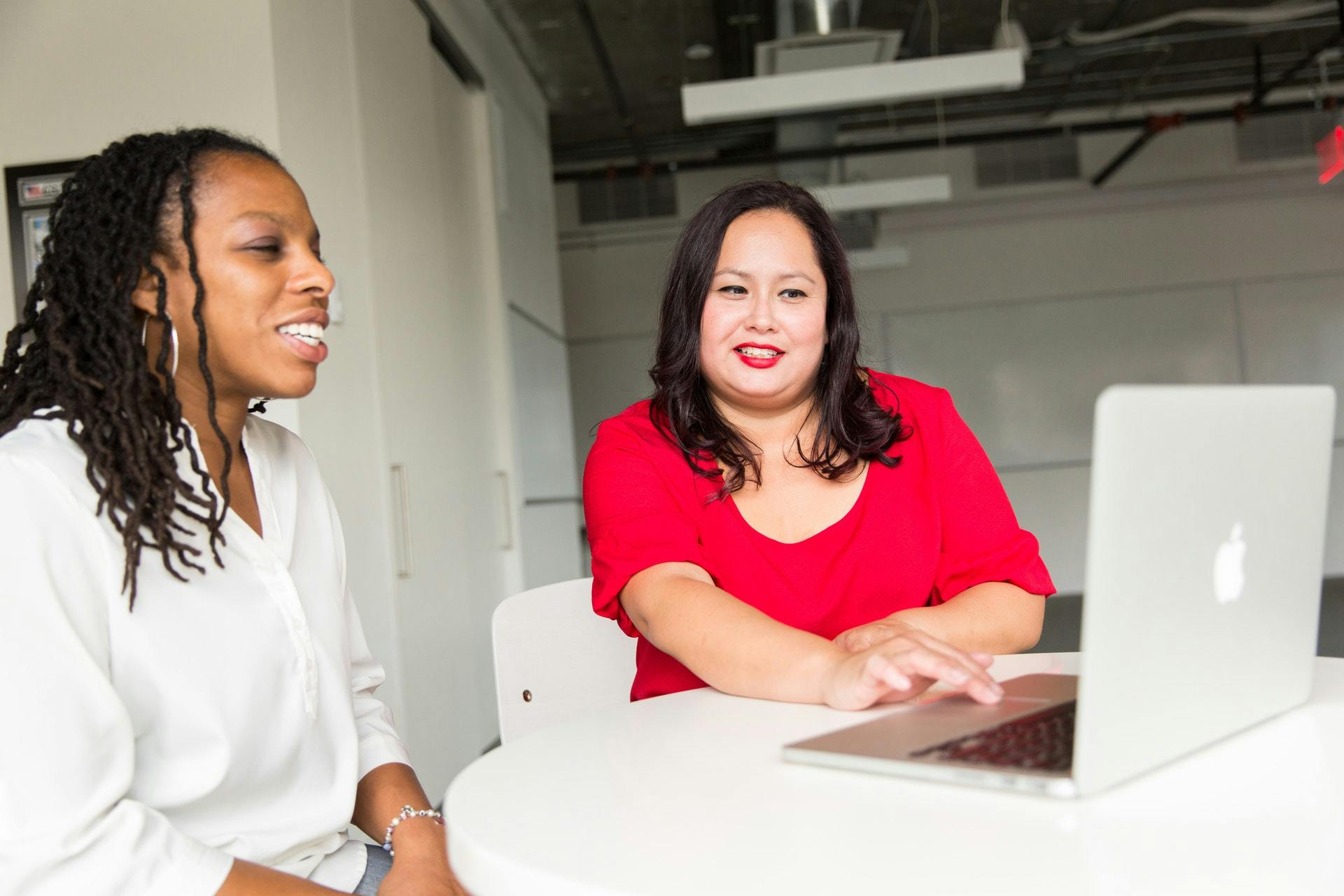 Want to know more? Read our full Motivation First! paper for yourself! In Motivation First!, you'll dive deeply into how Prodigy Math: 
Engages students through badges and DGBL 
Presents targeted math content through our adaptive algorithm 
Draws on research about student motivation to engage students
Focuses on student achievement through a mastery learning approach 
Prodigy Math turns math practice into an adventure. Free teacher tools help educators around the world motivate their students, differentiate learning and collect student insights. What could your students accomplish when they love learning math?
Prodigy English is a whole new way for kids to develop reading and language skills. Standards-aligned content created by teachers are integrated into an exciting world that players get to build– with endless possibilities!
Create a free teacher account now
*Responding to questions was/is optional for students. All data is anonymized and aggregated. No personally identifiable information (PII) was collected from students during this process. Comparison was made between users with low versus high math enjoyment in Survey 1. Comparison with a "no Prodigy use" control group was not available for this analysis.Findings are based on responses to questions at the time. Individual circumstances may vary, results are not guaranteed.