5 Ways To Make Teacher Professional Development Effective [With Examples]
All Posts

Teachers
Save time, engage your students and offer differentiated learning with Prodigy Math game!
See how Prodigy works
Category
School Leaders

School Leadership

Teacher Resources
Every educator has at least one tale of a teacher professional development session gone wrong. But how can you avoid those mistakes?
It's difficult to plan and execute creative opportunities for teachers to continue to build their skills. Many school leaders will admit that professional development is the last thing on their mind in the middle of a busy school day.
If you want to improve teacher professional development and build a positive school culture, this post is for you. 
What is teacher professional development?
Teacher professional development is any type of continuing education effort for educators. It's one way teachers can improve their skills and, in turn, boost student outcomes.
Learning can take place in formal or informal settings. Formal settings include conferences, courses, seminars, retreats and workshops. Informal opportunities for teacher professional development include independent research or investigation, peer learning initiatives or even just chatting with a colleague in the staff room.
Professional development for teachers takes place on a number of different levels: district-wide, among teachers in a given school, or even on a classroom or individual basis.
Why is teacher professional development important?
It affects student learning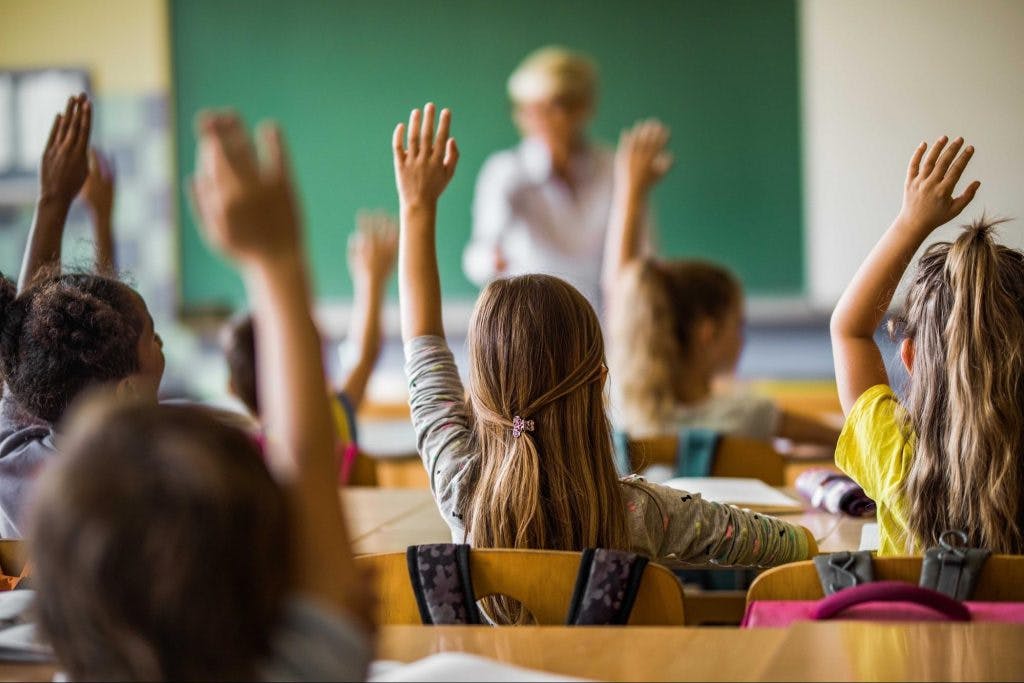 It's obvious that good teachers are better at teaching students effectively. When teachers have access to continuous learning opportunities and professional development resources, they're better equipped to become good teachers — especially if their students have learning needs or are performing below or above grade level.
Student achievement should be the ultimate goal of any teacher professional development activities. Hayes Mitchell of Leaning Forward, a professional development organization, writes:
"The most effective professional development engages teams of teachers to focus on the needs of their students. They learn and problem solve together in order to ensure all students achieve success."
It encourages the success of new teachers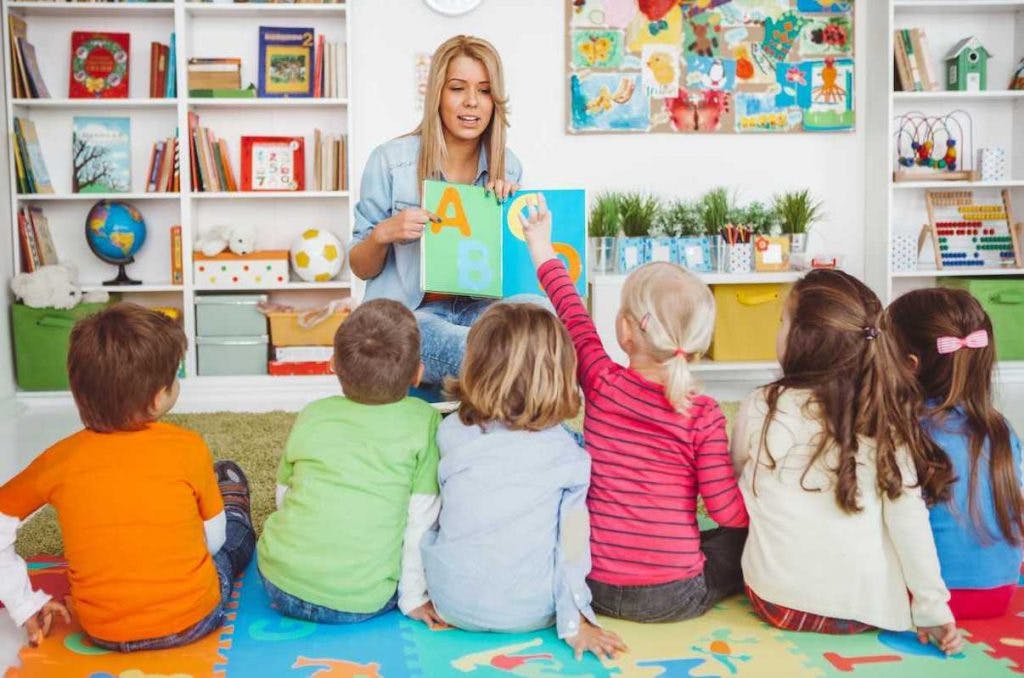 According to one study, almost a third of teachers leave the profession within five years of qualifying.
While there are a number of explanations for this statistic, there is no substitute for hands-on experience when it comes to effective classroom teaching. Teachers spend their whole careers developing new skills in response to the challenges they encounter, but new teachers haven't had a chance to build their own resources.
Professional development can help new and experienced teachers develop the skills they need to feel confident in the classroom. Effective professional development helps teachers shape career-long learning.
It promotes a growth mindset
Thoughtful, targeted teacher professional development opportunities boost student outcomes and promote a growth mindset.
Teacher professional development encourages teachers to be active participants in their own learning, and ensures that students and teachers alike are eager to learn. When you provide learning and support for your teachers, you communicate that the school community values the work they do and wants them to grow.
A lack of professional development resources for teachers can be discouraging. It communicates that you don't want to invest in the quality of teaching and puts more stress on teachers to develop their skills alone.
How to make teacher professional development effective and engaging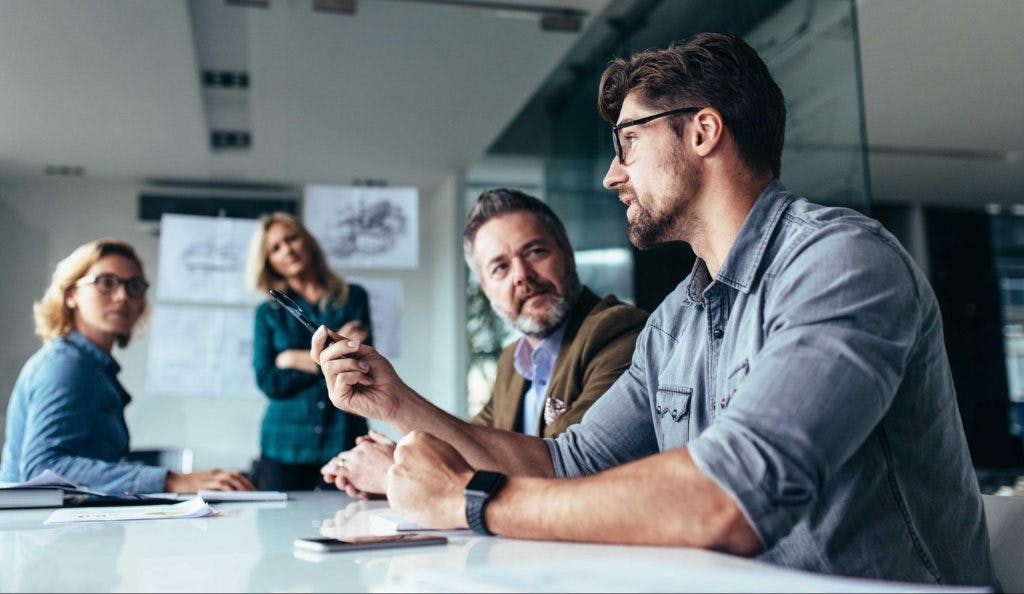 There are lots of challenges to running an effective teacher professional development session: time, money, engagement, effectiveness, and more. While the challenges may be daunting, they shouldn't stop you from creating opportunities for your teachers to deepen their understanding.
1. Make it specific
Every teacher faces unique classroom challenges and comes to work each morning with a different set of skills.
However, in the name of time, cost and efficiency, many professional development opportunities for teachers are too broad and not relevant to most, or even many, of the teachers attending.
If you want professional development to be relevant, ask your teachers for their suggestions — there's a good chance that they have plenty to say.
Give teachers a choice about what or how they learn. Give different options for workshops or courses they can take.
If you can't offer different options, keep the topic simple. Go for depth instead of breadth, and make sure that teachers come away from the session with all the information they need to start using it in the classroom.
Ask for feedback at the end of the session, and then use it to continue the cycle. Ask teachers what worked, what didn't, what they would change and what they'd like to learn more about next time. As former North Carolina governor Bev Perdue writes:
"Change in education is driven by teachers, but teachers have been left out of the conversation. They know what their classrooms need, yet they don't feel empowered or emboldened by their school systems and their states, and they lack the tools and funding they need to help their students succeed."
Example:
There are a number of ways to make teacher professional development more specific. To begin, use tools like Google Forms to collect information on what teachers want to learn more about, and feedback on the effectiveness of past sessions. Other options include:
Divide teachers up into groups based on grade level or subject area. For example, a general session on inquiry-based learning can be made more effective if all your school's physics teachers brainstorm ways to apply the technique consistently within their department.
Make sure it's a topic that feeds into your school's overall educational goals. As Rita Platt, a National Board Certified teacher, says: "If you can't tell us how the inservice will help us move toward the school goals, don't ask us to sit through them."
Pair teachers up to develop an interdisciplinary teaching activity. When two teachers work together, they use out-of-the-box thinking to create a dynamic learning experience for their students.
2. Get teachers invested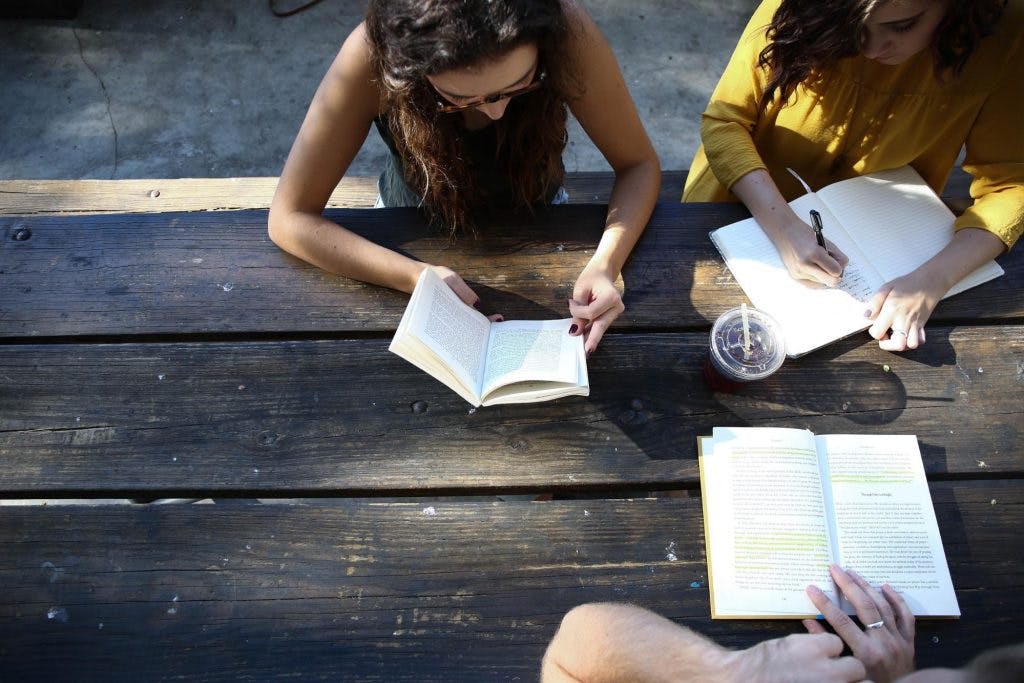 Most teachers will tell you they don't enjoy being treated like students -- they're educated professionals who are there to develop an existing, unique and powerful skillset.
In this scenario, it's unlikely that the session is going to have a meaningful impact or inspire change in the classroom. A lack of engagement is just as fatal for teachers as it is for students.
If you're running a session about active learning in the classroom, use active learning techniques. If it's about service learning, have teachers research opportunities or organizations where their class can get involved.
Teachers need to be interested and engaged. Just like their students, teachers learn in different ways and respond differently to auditory, kinesthetic, written or visual learning methods.
Example:
Diana Laufenberg, founder and Executive Director of Inquiry Schools, recommends making different entry points for different learners, similar to a differentiated classroom.
A discussion on blended learning could include a number of different ways for teachers to connect with the topic:
Ask hands-on learners to demo relevant software
Have teachers who prefer to work collaboratively brainstorm with colleagues for subject-specific ways to introduce technology into the classroom
Give a teacher who's already tried blended learning techniques an opportunity to share her successes and challenges
3. Make it ongoing
Your PD session was specific and engaging, your teachers left feeling informed, and now it's time for them to put it into practice in the classroom.
A 2016 survey, in partnership with Learning Forward and the National Education Association, found that schools use data-driven instruction methods to plan professional development for teachers, but don't use it to figure out how effective the efforts actually are:
"Many teachers indicate that their backgrounds, experience levels, or learning needs are not considered in the planning or design of their professional learning. Teacher responses are fairly low when asked whether professional learning programs in their schools are continuously evaluated to ensure quality results."
Teacher professional development is a self-defeating cycle if you're not continuously learning from what worked and what didn't. If teachers don't feel they have the support they need to effectively implement new teaching strategies or new ideas into their classrooms, they're not going to — which means wasted time, effort and money.
Uncertainty, unanswered questions and a lack of confidence often stop teachers from trying new techniques in their classroom. The best thing you can do as an administrator is to make sure you support teachers as they try to improve their teaching.
Make sure that teachers know they can approach you with any questions or concerns. Use student and teacher achievement data to make decisions about what to focus on next and how to drive student learning.
Example:
EdTech software is quickly becoming one of the best ways to collect actionable data on student achievement and understanding. Opportunities to train educators on subject-specific EdTech platforms give teachers the tools they need to confidently use student data to improve their classroom teaching.
Prodigy Math is a free, curriculum-aligned math game that challenges students in a world filled with education and adventure. Real-time data and powerful reports give school leaders and teachers valuable insights into what classroom techniques are encouraging student success, and where student achievement can be improved.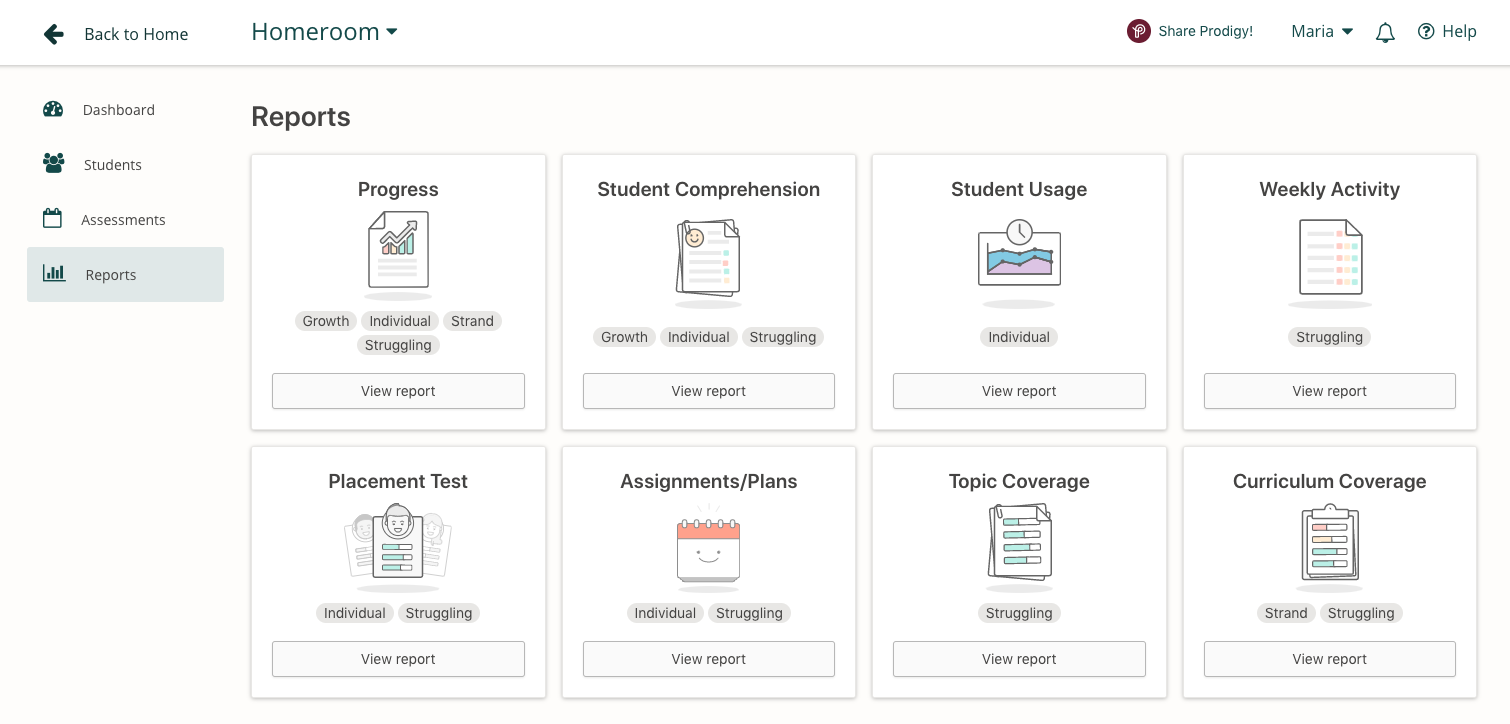 Sign up for your free teacher account today!
4. Embed it into the teaching process
In 2015, a survey by The New Teacher Project found that even through districts spend an average of $18,000 per teacher each year, only about 30 percent of teachers noticeably improved as a result.
At some level, professional development is always going to cost money for your school and district. But you can control one of the other major costs: your teachers' time. Effective learning doesn't take place in an afternoon, and often teachers and administrators struggle to fit teacher professional development opportunities around actually teaching.
Time is a commodity that you cannot avoid using — but you can spend it wisely. This doesn't mean spending less time on teacher professional development activities, but it means maximizing the time that you do have.
This can happen a few different ways:
Deepen subject knowledge. It's crucial for teachers to illustrate to students how lesson content is being used or talked about outside of the classroom, especially in middle school and high school. Challenge teachers to create lesson content on current historiographical trends, advancements in medicine, or the latest breakthroughs in physics.
Break it up. Learning is generally more effective if it takes place during the school day, where teachers have the chance to apply key takeaways immediately. Consider hosting a lunch-and-learn, or doing short PD sessions at the beginning or end of the school day.
Start peer coaching activities. Have teachers observe their colleagues in the classroom on a regular basis. They'll have a chance to see how their peers handle classroom issues and approach their lessons. They'll also have the opportunity to collaborate and suggest areas of improvement.
Make sure you're giving your teachers effective and actionable feedback that helps them to improve. If teachers don't know where they can do better, they're not going to ever have the opportunity to act.
Example:
In the report "Why Professional Development Matters," Hayes Mizell outlines a system of "learning teams" that can act as cooperative networks that drive individual and collective professional development.
To start, look at student data: are there learning gaps in specific subjects or grades? Which teaching strategies need to be developed more to be effective? Which strategies are already working well? Are there any overarching student issues that need to be addressed, either immediately or in the future?
Organize educators into learning teams based on their proximity to issues, and assign each a topic with a goal. For example, if you notice that the Grades 4, 5 and 6 classes consistently struggle with fractions, challenge the teachers for those grades to come up with a way to effectively scaffold content and boost student achievement.
Mizell recommends that learning teams meet twice or three times a week, and each have a "skilled facilitator" that can guide them as they focus on what they want to achieve. Newer teachers can learn from the experience of others, and all teachers work together to boost student outcomes.
5. Personalize teacher learning with a Professional Development Plan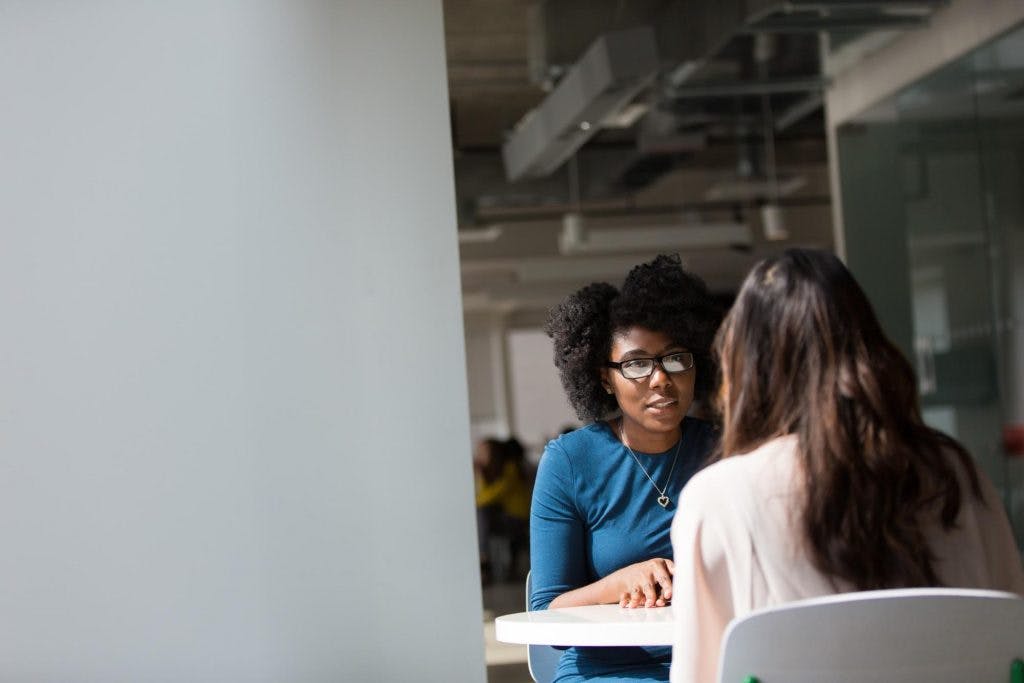 Personalized learning works for students, so why shouldn't it work for teachers?
A Professional Development Plan sets out individual learning goals for educators on a short-term or long term basis, and gives clear steps for achieving them.
Sit down with educators in your school and determine what factors should influence their individual plans:
What subject do they teach?
What age range?
Are they happy in their current position? Where do they want to move in the future?
What do they need to learn to make that happen?
Figure out how individual teachers measure up against your school's standards. Challenge them to keep learning and stretching their professional capacities, and encourage them to continue developing their career.
Use the SMART goal system to set achievable goals: make them Specific, Measurable, Attainable, Relevant and Timely. Track them on a monthly and yearly basis to see how teachers are progressing and improving.
Work with teachers to ensure that they have access to any other resources they might need: courses, certification classes or even emotional support as they try new techniques in the classroom.
Final thoughts on teacher professional development
There's a lot to keep track of in your school, and professional development often falls by the wayside. Instead of feeling bad about that, work to change your school's culture around professional development efforts.
As educational researchers Thomas Guskey and Kwang Suk Yoon write, the "implementation of any new professional development strategy should always begin with small-scale, carefully controlled, pilot studies designed to test its effectiveness."
Start small, and slowly grow your efforts. When you provide accessible, engaging and supportive teacher professional development opportunities, everyone in your school succeeds.
Prodigy creates fun and effective game-based learning experiences
Discover how we design, build and deliver incredibly engaging learning experiences for students, teachers and parents.
Learn more