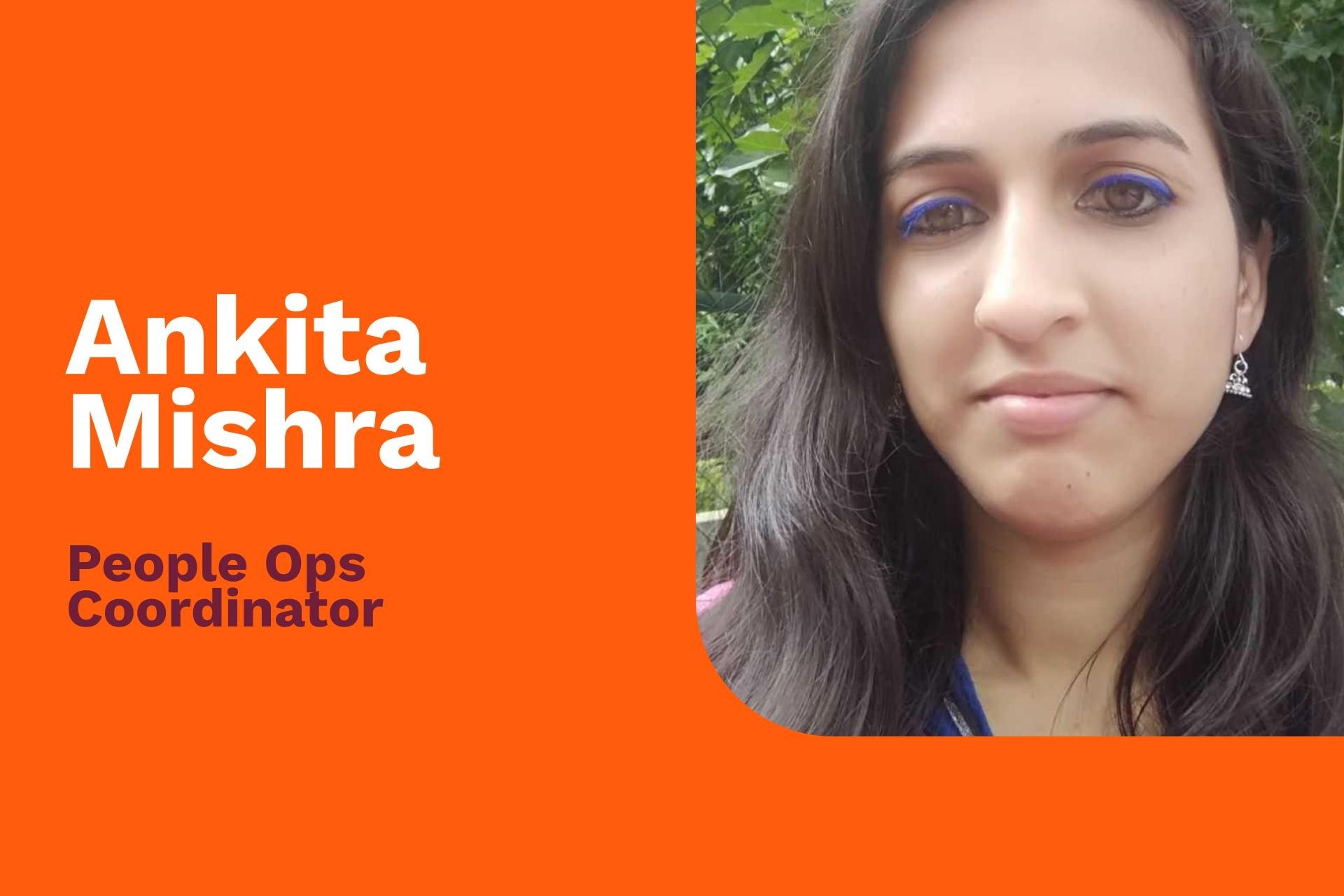 Proud to be Prodigy: Meet Ankita!
Our Proud to be Prodigy series spotlights some of the talented individuals on our amazing team. Interested in joining us? Check out our open positions!

Meet Ankita Mishra - People Ops Coordinator

As a People Ops Coordinator, Ankita supports our People Operations team in building a rewarding employee experience at Prodigy. She also supports our India team's members through their journey at Prodigy from onboarding.
Why Prodigy?
I believe in Prodigy's vision of making every student love learning which connected with my personal interest as well.
Tell us about your interview process. Did anything stand out to you?
My interview experience was fabulous! I was impressed by the cultural round which depicted the importance given to culture in Prodigy and it starts at this initial level. While it was a somewhat lengthy interview process, the benefit of such a long process can really be understood after you join Prodigy. They really care about ensuring the role is a fit for both the company as well as the person interviewing.
What was your favorite part of Prodigy's onboarding Welcome Month?
The overall onboarding experience was great! The "Prodigy's story" presentation by our Co CEO Rohan was very impressive (it was cool to see they were on Shark Tank!). All the team members throughout my onboarding process were really supportive which enabled me to start contributing to the team quickly.
Did anything surprise you about Prodigy when you first started here?
The importance given to employees' learning and development through various initiatives and allowances is amazing which is rare to be seen. I remember before interviewing here, I was going through many online sources to understand Prodigy's culture, and after joining I saw culture here is much stronger than what was actually mentioned! Such a sweet surprise that any employee would love.
What advice do you have for prospective Prodigy candidates?
I would just let them know that Prodigy is the place where you would get an all-in-one offer. From beautiful people and culture, good learning opportunities with many benefits, to overall great support.

What's your favourite cultural value of ours and why?
The employees working at Prodigy are so supportive and helpful to each other which takes our culture to another level together while embodying our cultural value of radical candor. We really value providing continuous feedback throughout the company to continue to grow together and this culture of transparency where all important information is shared with concerned members in advance is really something.