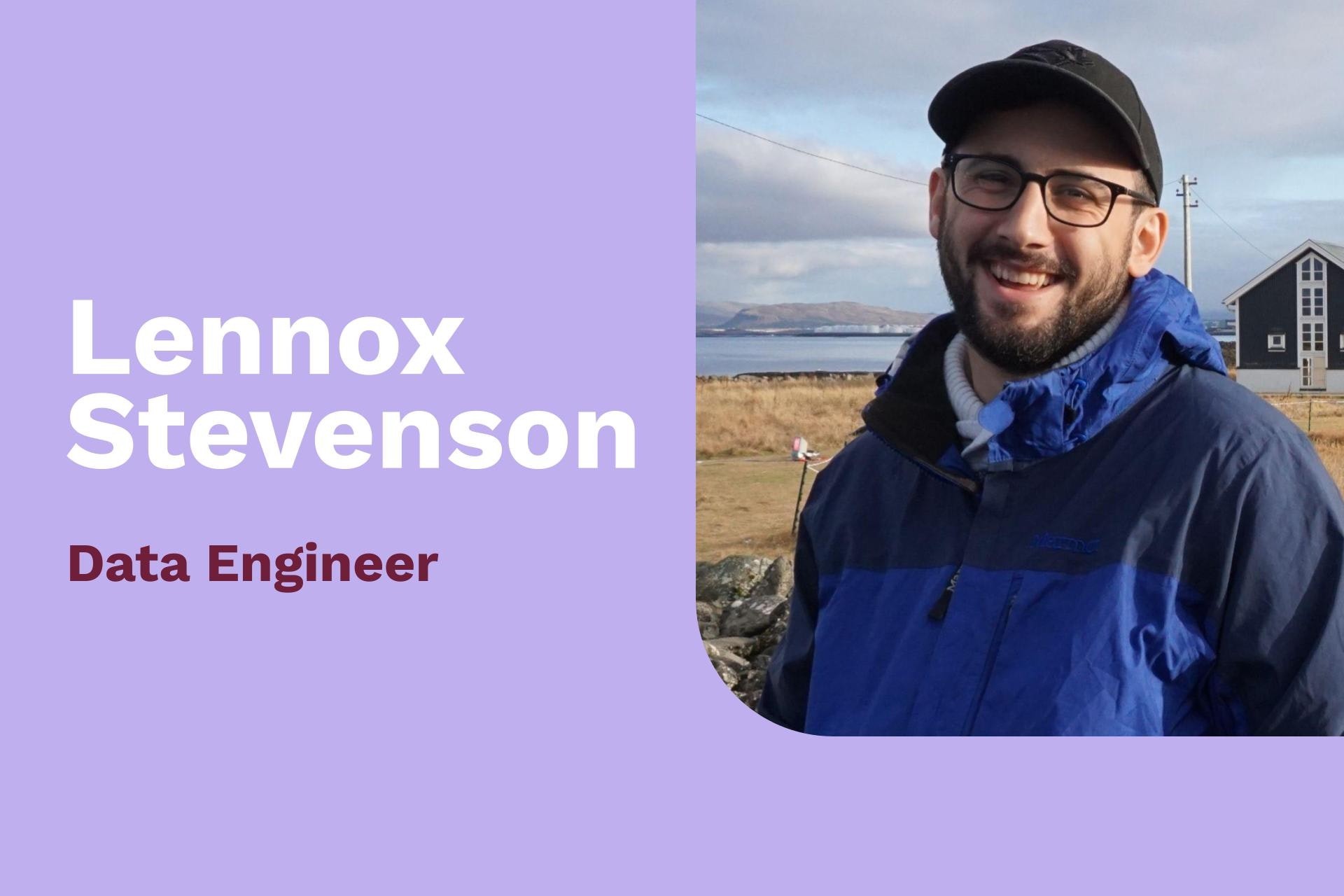 Proud to be Prodigy: Meet Lennox!
Our Proud to be Prodigy series spotlights some of the talented individuals on our amazing team. Interested in joining us? Check out our open positions!
Meet Lennox Stevenson - Data Engineer 

As a Data Engineer at Prodigy, I work with engineering and data science teams to help build and manage all of our data pipelines and high-quality datasets.
Why Prodigy?
I remember the career fair where I first heard about Prodigy. My graduation was a couple of months away and I was trying to figure out what I wanted to do after school. I knew I wanted to work somewhere small to medium in size (I had enjoyed my co-op experience at a smaller tech company), somewhere in Ontario (it's where I grew up and I love living here), somewhere where I could learn a lot (a balance of guidance from a mentor and autonomy for me to learn on my own), and somewhere with a mission that resonated with me (I hope I can make the world a better place).
I saw the Prodigy booth at the fair and talked with two of the team members who were there. I remember asking them questions about their team structure and culture, playing the game on a laptop set up at the booth, getting a free black t-shirt with Prodigy's mascot, Ed, on the front, and handing over my resume. Later, I remember asking a family friend about Prodigy. They worked as a teacher and talked about how much kids loved the game. Them telling me how the product helped students learn math while still being fun made me want to work here. I'm thankful I was lucky enough to be able to start my career at Prodigy!
Which is your favorite core value of ours?
My favourite core value would be Radical Candor. I'm thankful that I have always felt comfortable sharing feedback with my team and the company at large, and the feedback I have received has always been given in a way that is truthful but caring. Being heard when you have something to say is truly a great feeling.
Best part of your workday?
I usually wake up around 8:30 am. I roll out of bed, brew my coffee, grab some fruit, and sit down at my desk. I then start to think about what the plan is for the day. I'll look at if there are any outstanding bugs I need to fix, what features are on my backlog, what kind of workout I'll do that day for an afternoon break, and what I'll cook for dinner. In those first few minutes, I feel excited for the day and what's ahead for me.
If you could choose anyone, who would you pick as your mentor?
Ben Johnson. He was my manager when I started at Prodigy, and I give him full credit for helping me get started as a developer.
What was your favorite subject in school and why?
Gym. I love sports. If there was the equivalent of a gym for adults (a new sport every week), I would 100% join that league.