How To Find a Math Tutor For Your Child At Any Grade Level
All Posts

Written by Laney Kennedy
Did you know?
You can also use Prodigy Math to support math tutoring with in-game learning goals and rewards.
See how it works
If your child struggles with math, they're definitely not alone.
For many students, math is an incredibly challenging subject. Even as adults, just hearing the word math still causes many of us to break into a cold sweat. 😅
But it isn't such a scary subject. With some extra help reviewing math lessons, completing math homework and preparing for exams, math can become a subject your child not only excels in, but actually looks forward to!
One effective way to get there is to find a math tutor who can guide your child through tricky concepts. 
Math tutoring is great for kids who could benefit from some extra practice outside of math class, or who want to take their existing math skills further. Even beyond excelling in class, better math skills can help kids down the line with critical thinking, problem-solving, self-confidence — and even their finances and professional success, as they get older.
Keep reading to find out how and where to find the right math tutor for your child, starting today. 
Starting the process of finding a math tutor
Supporting your child with their math homework can be tough to balance, especially if you have a busy schedule or spend a lot of time working at home. 
Finding the right math tutor might feel overwhelming at first, but can help you and your family tremendously in the long run.  
Here's how to get started. 
1. Consult with your child's math teacher
Before hiring a math tutor, it's a good idea to discuss your child's needs with their teacher. Teachers can provide tons of insight into their students' learning needs to help you develop goals for their tutoring sessions — whether they're learning in-person or online. 
Your child's teacher can answer some critical questions that will guide you towards the perfect tutor for your child, such as: 
What skills should the math tutor focus on?
How often should your child meet with the tutor?
What specific math concepts should the tutor be able to help in?
Should the tutor focus on homework help, test prep or overall skill-building?
They can also give insight into more general questions about your child's learning, like:
What motivates them at school? 
What do they enjoy the most in math class?
What do they struggle with the most during lessons?
Which study strategies align with their learning style?
Getting answers to all of these questions can help you understand the level of tutoring you need, as well as your budget. 
Tip for homeschooling parents: since you're the go-to when it comes to your child's learning needs, write out the answers to each of the above questions to have handy when you consult with a new tutor. 
2. Figure out the type of tutoring service that will most benefit your child
There are many different ways to tutor. And as a parent, you know what your child will respond to best. 
When choosing a tutoring service for your child, consider their: 
1:1 learning needs — Is group tutoring or private tutoring better for your child?
Learning goals — What is going to help your child grow and learn the best? Try to look beyond just performance and grades at the bigger picture.
Motivations — Take a positive parenting approach and think about what will make your child want to keep learning more from their tutor. How can you encourage them to work through math problems? 
Independence — How much involvement do you want the tutor to have? Do you want them to let your child work independently as much as possible, or do you want them to work through each question as a team?
Again, your child's daily educators can help you here. Specifically, they can help you decide whether the tutor you choose should be knowledgeable in your child's school curriculum, or whether expertise in certain math concepts is enough.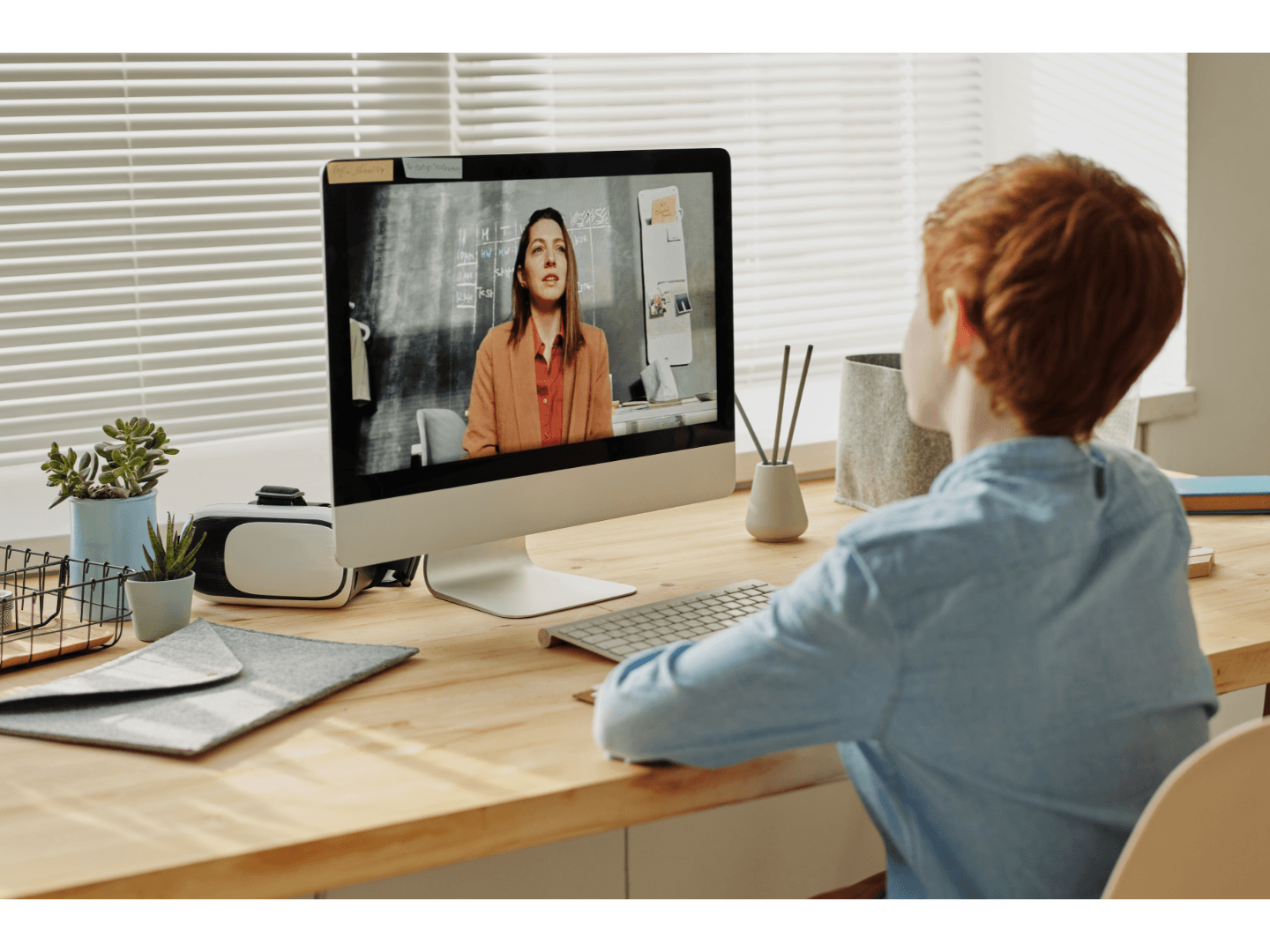 Consider the level of tutoring your child needs as well. For example, should you invest in reviewing math subjects from earlier in the school year, or could math help in more advanced subject matter beyond their grade level be beneficial? Do they need a tutor with prior teaching or tutoring experience, or could a high school or college student with no prior experience work?
As you select a tutor, make sure to find out: 
How involved they'll be
What their teaching style is
How they'll evaluate your child
Whether they specialize in math
How much involvement they want from you
3. Decide your budget and overall plan
Depending on whether you need elementary, middle school, high school or college level math, prices for tutoring sessions can vary greatly. It's up to you to decide what fits into your family's budget. 
Currently, the average rate for math tutoring is around $40 USD per hour. But before you start rearranging your bank accounts, consider all your options. 
Among other factors, the price of math tutoring varies depending on your location, the level of tutoring needed, and the experience level of the tutor. A tutor with years of experience will likely charge much more than an older student, for example.
But lower-cost tutoring services can be just as effective as more expensive ones. 
Here's how to develop a good plan for math tutoring. 
1. Make a list of your monthly expenses
Write down exactly how much money your family spends per month, separating each expense into categories — food, education, entertainment etc. 
From there, you can figure out the maximum amount of money you can set aside for tutoring, without it impacting other obligations. 
2. Choose your top priorities
Based on all the questions you've answered above, make a list of the top 3-5 must-haves for your child's math tutor or tutoring service. 
What is most important to you? What can you compromise on?
If you want your child to have an experienced tutor who specializes in math, for example, consider reducing the frequency of tutoring sessions to make up for the extra cost. 
3. Build your tutoring plan 
Use the information above to write down your ideal:
Frequency  — How often do you want your child to receive their tutoring lessons? Will you take time off or reduce the number of sessions over the holidays, for example?  
Average monthly cost — Try to decide on a range, so you have some wiggle room when you actually make your purchase.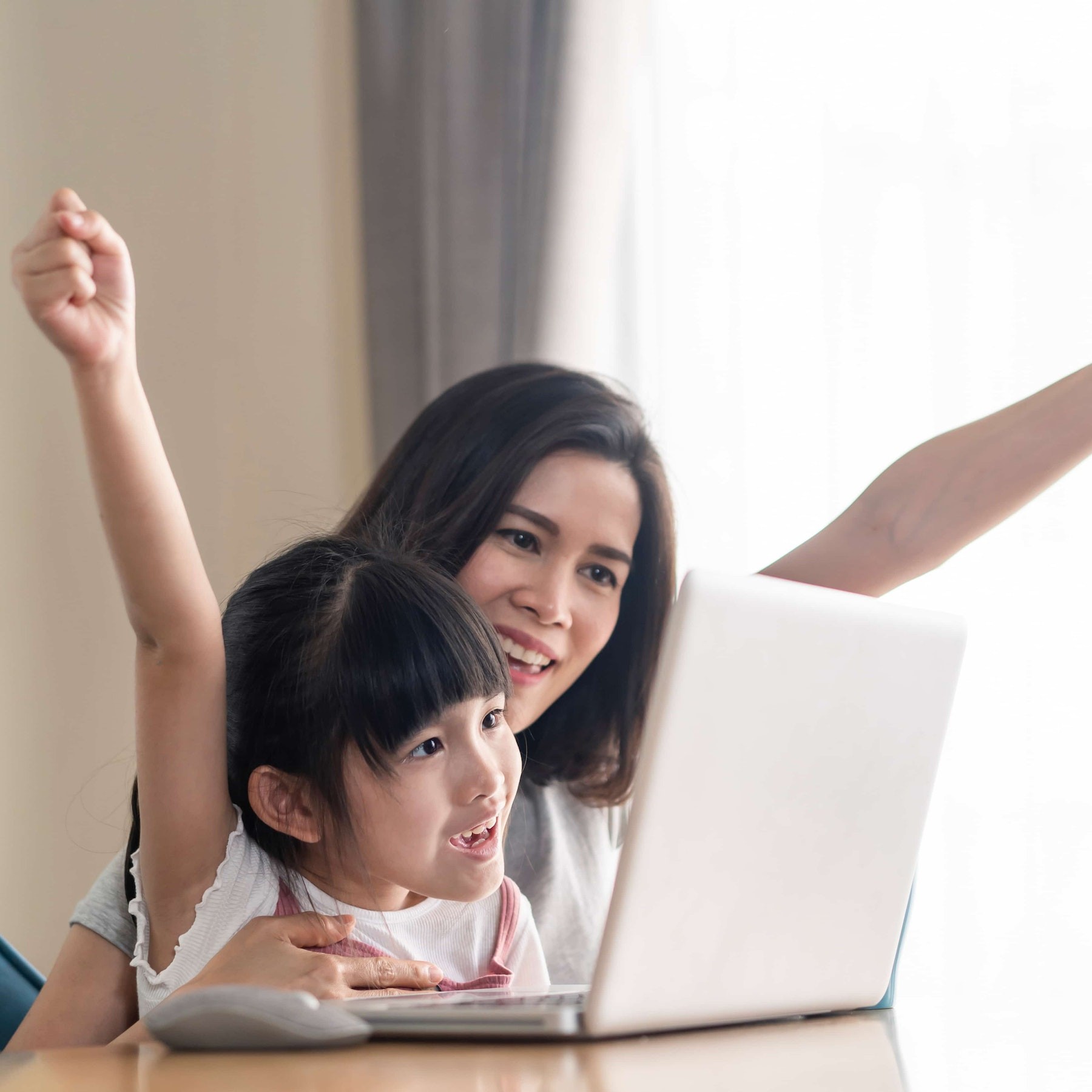 Complement their tutoring with Prodigy Math
Make practicing math at home fun with Prodigy Math. In this adaptive, online game, kids explore a fantasy world filled with quests and creatures – all while they build their math skills!
Find out more
How to find a math tutor 
Now that you're prepared and ready to get started, it's time to find your perfect tutor! 
Here are our top 5 ways to find a math tutor that fits your needs. 
1. Go online 
If your child thrives in an online learning environment, online math tutors can be a fantastic resource for you. 
Through an online tutoring service, you can find a tutor tailored specifically to your child's needs, with flexible schedules so there is always someone available to help. Plus, your child can work from the comfort of home.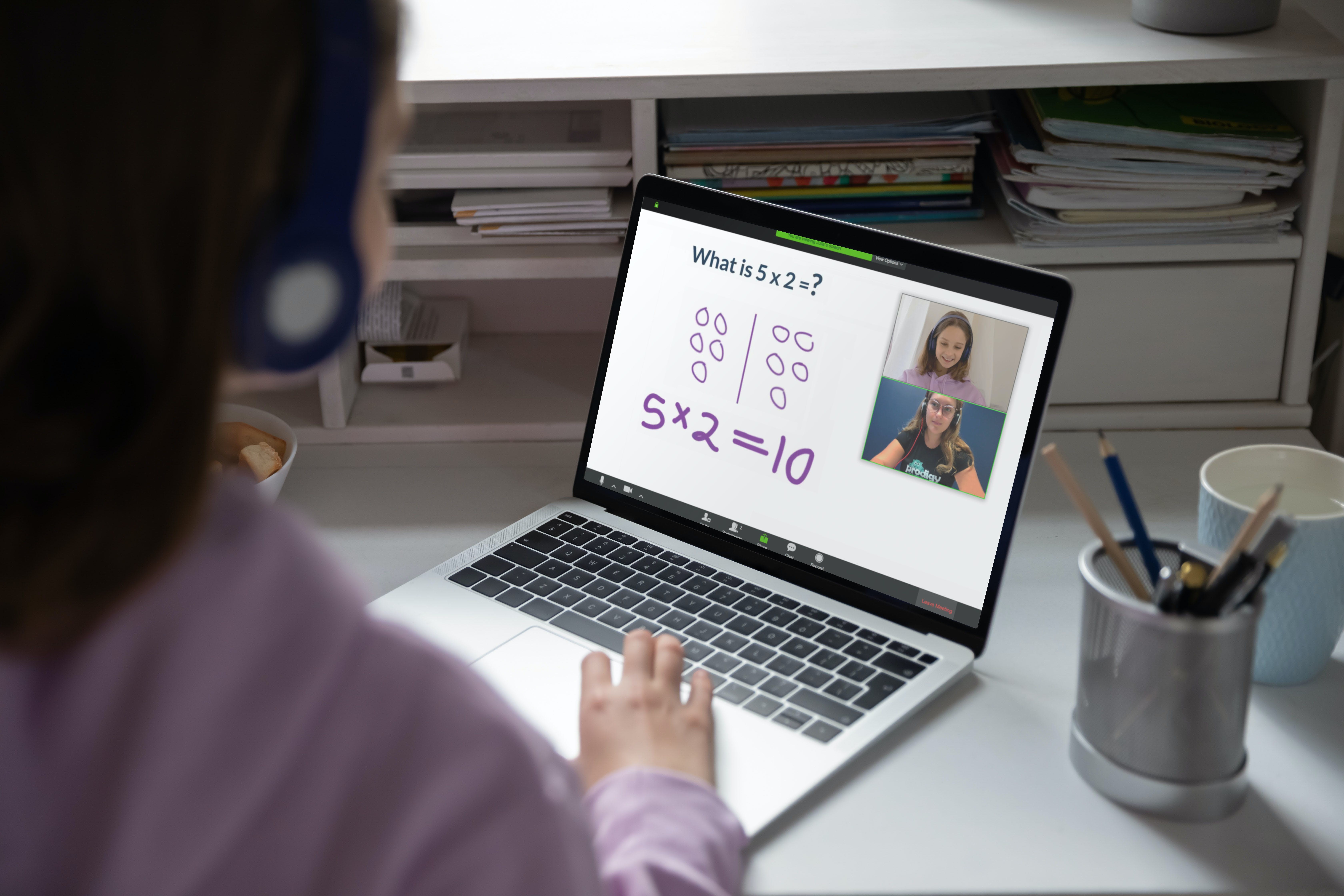 Learning math online — especially with a private math tutor — allows students to learn differently than they would in school. 
Depending on the learning style of each student, tutors can make teaching math as interactive, as visual or as collaborative as needed. Together with your child and their tutor, you can create the best online lesson plan possible.
2. Consult your local library, community center or college for tutoring programs 
Make use of the local resources around you! Get in the habit of checking your community bulletins (or follow their social media accounts) for tutors around your city. 
Libraries and community centers often provide math help or homework help, and many colleges provide tutoring to younger students. This can be a great option if your child learns better away from at-home distractions. It can also give them stable routine and an activity they can look forward to. 
Certain community programs may also offer private tutoring to students, many of which have plenty of tutoring experience and can even travel to you. 
3. Ask your child's teacher
Here's yet another way teachers are an excellent resource!
Your child's math teacher knows their needs well, and they likely have an idea of the type of tutoring they'll respond best to. 
Since teachers often have many connections in the education community, they may even be able to recommend other teachers or older students who offer tutoring services — whether online or in person. 
4. Use a tutoring agency 
Look up a local agency or tutoring center that specializes in connecting students with the right tutor. They have the expertise to help students find the perfect fit. 
Try looking up the best tutoring center in your area and give them a call or email. 
5. Talk to other parents
Whether your child is mastering the basics or working their way through trigonometry, pre-algebra or pre-calculus, one of your best resources is a parent who's been through it all before. 
Talk to friends and family, post in online parenting groups, or talk to other students' parents at your next PTA meeting.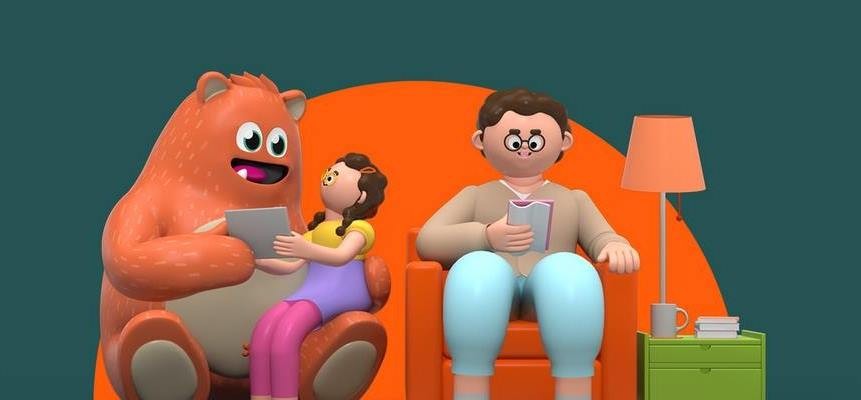 Ask questions like: 
Which tutoring services they like the best
The average rates for each tutoring service they use
Whether they prefer high school and college students, qualified tutors or experienced teachers. 
Speaking to parents whose kids have similar needs to yours will give you a good indication of what your child will respond to best. Plus, you'll have someone you can relate to, even after your tutor is hired. 
Benefits of math tutoring
Math tutoring offers many benefits to students of all ages. Here are a few of the top advantages. 
1. Improves academic performance and opportunities
Getting that extra boost in learning can make all the difference in students' test scores and overall grades. 
And there's no limit to what all this growth can accomplish! Some extra tutoring in math or science, for example, could set your child on a path to a future career in STEM! 
2. Boosts confidence
Working with a tutor allows children to take time to understand new concepts and develop new skills at the right pace. With the support of a tutor, kids can build the confidence they need to learn more and more! 
3. Encourages independent learning 
Tutors help students develop the problem-solving skills they need to overcome tough problems by themselves and foster a growth mindset when it comes to learning. 
Once your child learns how to work through things with a tutor, they'll be able to use those same strategies on their own in the future.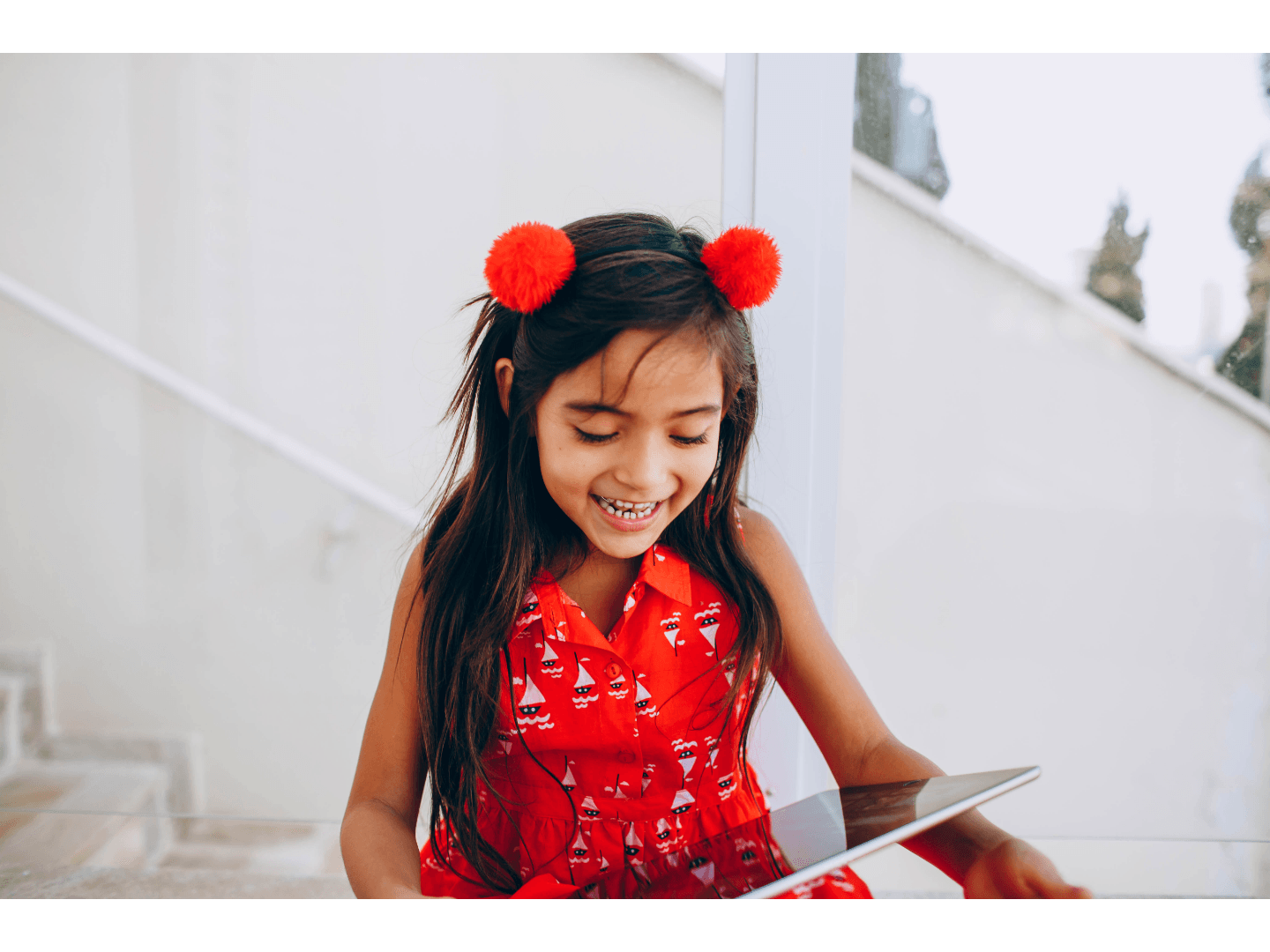 4. Helps kids learn at the right pace 
One of the reasons math can be so stressful to students is that each new concept requires knowledge of those learned before it. And with so many students in one class, it can be easy to fall behind (or feel like you'll never catch up).
But tutors work hard to foster individual success. Having direct support and being able to work at their own pace can help kids feel comfortable (not anxious) about math, even as they work through more complex problems. 
5. Puts time back in your day
Extra support means less time you need to dedicate to helping your child with their math homework or test prep. Having a tutor who's looking out for your child can put your mind at ease and give some much-needed time back to you. 
6. Supports your child's unique needs
Learning isn't one-size-fits-all, and a cookie cutter approach to tutoring often doesn't cut it. But with individualized tutoring, your child can try methods that fit their exact learning style. 
7. Improves study habits
Having the right tools and knowing the best way to study can keep your child motivated to excel in math. Regular tutoring sessions encourage kids to build a growth mindset and make homework a choice, not a chore.
8. Boosts social interaction 
Tutors can give your child social interaction and improve their social emotional skills. Your child and their tutor will form a solid bond, and they'll know they always have their tutor to rely on. 
Support your child's tutoring with Prodigy Math
Finding a tutor your child can trust and learn from is no easy task. But gathering the right tools and asking the right questions can help you get there in no time at all. 
Once you've hired a math tutor, you can feel confident knowing they have your child's best interest in mind, always. 
Want to boost your child's math practice and help them build essential, curriculum-aligned skills? 
Prodigy Math is an online game that helps make math fun!
Prodigy offers:
A safe and engaging learning environment with free, in-game educational content.
Parent accounts with free monthly reports, plus the ability to set a learning goal and an in-game reward.
Memberships that unlock extra features to help support math practice, like Focus Mode & Frustration Detection!
Research has shown that Prodigy Math can help kids enjoy learning math, master more skills and even perform better in standardized tests.
Ready to make math fun for your child? Create a free parent account or take a look at our Memberships to discover what extra features we offer you and your child!

Create a free parent account