Watch and Learn with NEW Video Lessons for Kids
All Posts

Parenting may look different from family to family. But there's one universal experience almost all parents can agree on: nothing causes instant stress quite like helping kids with their math homework.
As remote learning continues, your child may be asking for your support more often. And with so many curriculum changes over the years, some questions can be more challenging than others — for kids and parents.
If it feels like you're taking on more roles than you have time for, you're not alone.
But thanks to many requests from parents like you, Prodigy's instructional Video Lessons are here to guide students through complex questions while they play Prodigy Math Game! 🎉
Now, you have the right tools to help your child watch and learn at home (even if you're busy working!)
And if you're a Premium Member, this exciting news gets even better. With any Premium package, you now have exclusive access to Video Lessons right in your parent account! They're tailored to the exact areas your child is working on to help you support them where they need it, when they need it. 
We'll show you the best way to use this new feature, so you can add it to your rockstar parent toolkit. ✅
But first...
What are Video Lessons?
More than 50,000 Prodigy math questions now feature optional Instructional Videos created by certified teachers, to guide students through challenging concepts while they play Prodigy Math Game.
These videos cover most Common Core State Standards at every grade level and 80% of Prodigy standards for all other U.S. states, to match how your child is learning at school.
Each one guides players through a specific math problem, showing them how to solve it through live illustrations and verbal instruction — all in just a few minutes.
Whether you're homeschooling or supporting your child as they learn from home, Video Lessons help give your child extra context into solving math problems. They'll also be able to watch these videos on their own, letting them learn independently without always needing help from parents or teachers.
They'll see math come to life, equations explained and questions become answers right in front of their eyes!
Instructional Video Lessons — the benefits
Did you know that more than half the population are said to be visual learners? That's a lot of people who prefer to watch and learn over any other method. 
One important (and often overlooked) way to help your child learn best is to ensure you're supporting their unique learning style. 
If your child is a visual learner, reading questions aloud may not be the best way to help them retain information and build math skills. Instead, things like illustrations, diagrams or videos would probably be the perfect tool to support their learning.
That's exactly why we created Video Lessons! 
At Prodigy, we want to support learners of all types and give students the option to learn in a way that works best for them. Video Lessons can support our learners when they need more guidance through new or challenging concepts — without taking the fun out of learning.
Instructional Video Lessons can also: 
Help reduce math anxiety and burnout
Encourage independent, hands-off learning
Help kids overcome new or challenging concepts
Give you actionable next steps to better support your child
Support students who are struggling or are working ahead of their peers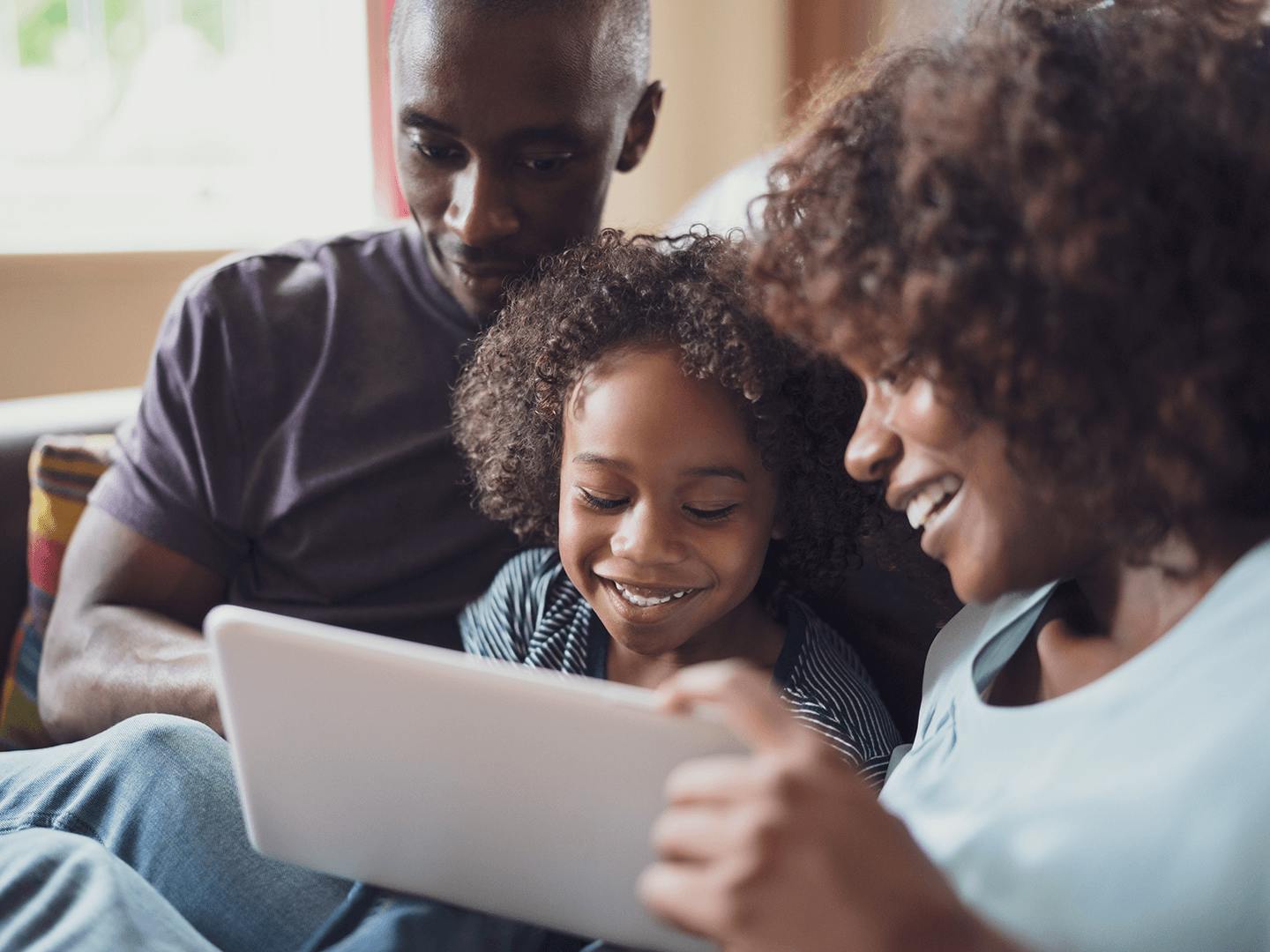 Since their release at the end of August 2020, students have opted to watch our Video Lessons in the game more than 8 million times!
To reach our mission of helping every student in the world love learning, we'll continue to develop and provide the tools students need to reach their full learning potential while helping them love the process along the way.
Stephanie M.
Education Specialist & Former Classroom Teacher
Prodigy Education
5 Steps to support your child's learning with Premium Video Lessons
Ready to see how your Video Lessons look? 
Here's the best way to access them and support your child using all your Premium parent features combined! 
1. Become a Premium Member
Once you've decided a Premium Membership is worth it, go ahead and sign up! 
We'll wait here until you're ready for the next step. 
Become a Premium Member now!
P.S. Want to save money on your membership? Here's how!
2. Log in to your parent account 
Congratulations! You're a Premium Member! 
As soon as you log in to your parent account, you'll see new premium features on the left side of your dashboard: Practice Areas and Classroom Learning.
3. Open your Practice Areas tool
Select Practice Areas on the left side of your screen to view your child's learning progress.
With this feature, you can easily identify your child's learning accomplishments and obstacles. You'll find in-depth insights on the skills your child may need help in, is practicing or has mastered.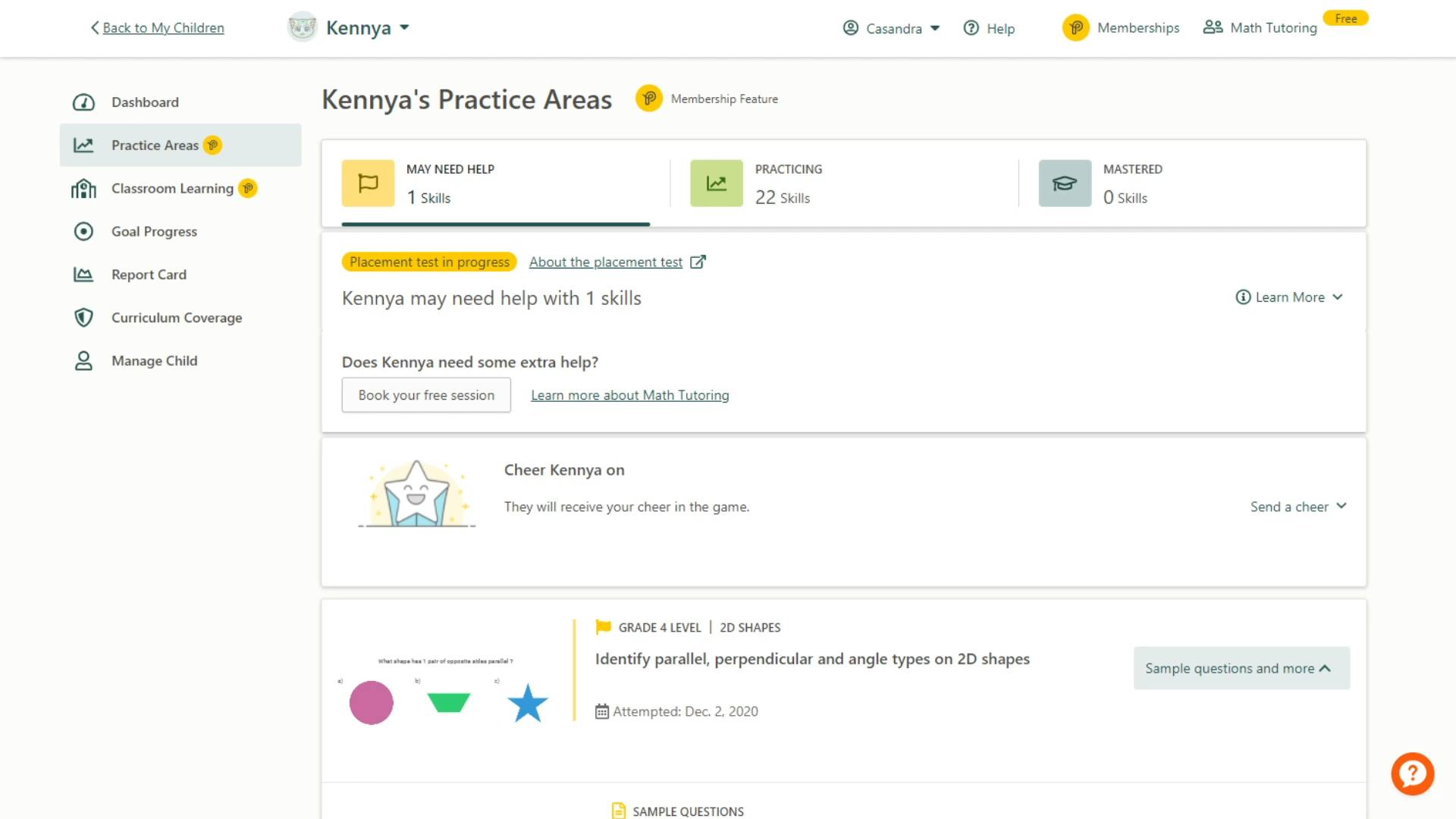 4. Find out where your child may need help
Select May Need Help at the top of your screen 
Here, you'll see the number of skills they might need support with. 
Within each one, you'll have the option to generate printable Practice Sheets or view a math Video Lesson for that skill. 
5. Show them their Video Lessons as many times as you want
Simply click on the video under the skill you want your child to work on. Then play it for them! 
The best part about Video Lessons is that there are so many different ways you can use them. Choose the method that works best for your family:
1. Promote independent learning
Have your child watch each video independently to help them reinforce their math skills after playing Prodigy. This will encourage self-guided learning and give you some extra time to yourself. Go grab a coffee — you deserve it!
2. Join them in their journey
Take the learning journey together and spend some quality time with each other. Watch the videos with your child and work to figure out tough concepts as a team. 
3. Be their homework hero 
Review the videos yourself to gain a better understanding of each math concept. Then use this knowledge to help you guide your child through each skill, on or off the screen. 
BONUS: Print out Practice Sheets for extra math practice
After watching the videos, print a custom worksheet for that same skill. Then use it to reinforce the math concepts your child just learned. This way, they can watch and learn... and then practice right away!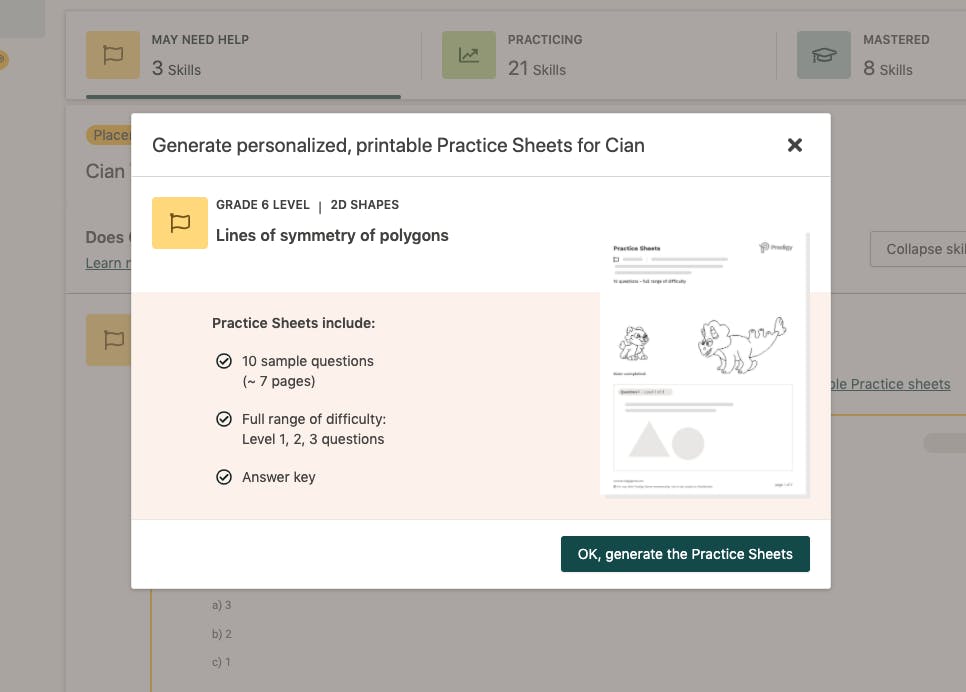 Use your Practice Sheets as a quiz, an independent activity, or to go over concepts together. To add some extra learning fun, each one includes fun Prodigy characters your child can color in.
Help your child watch and learn today 
Watch and see just how much your child can achieve with your brand new Video Lesson library! Ready to get started? 
My students are working remotely. They enjoy playing Prodigy during class time. They are especially motivated to play Prodigy if a parent can provide a membership. Students will be more ready to play Prodigy on the weekends and over the holidays.
Lisa C.
2nd Grade Teacher
Become a Premium Member now!